ARTICHAUT (Cynara Scolymus L.) Property Benefits and Indications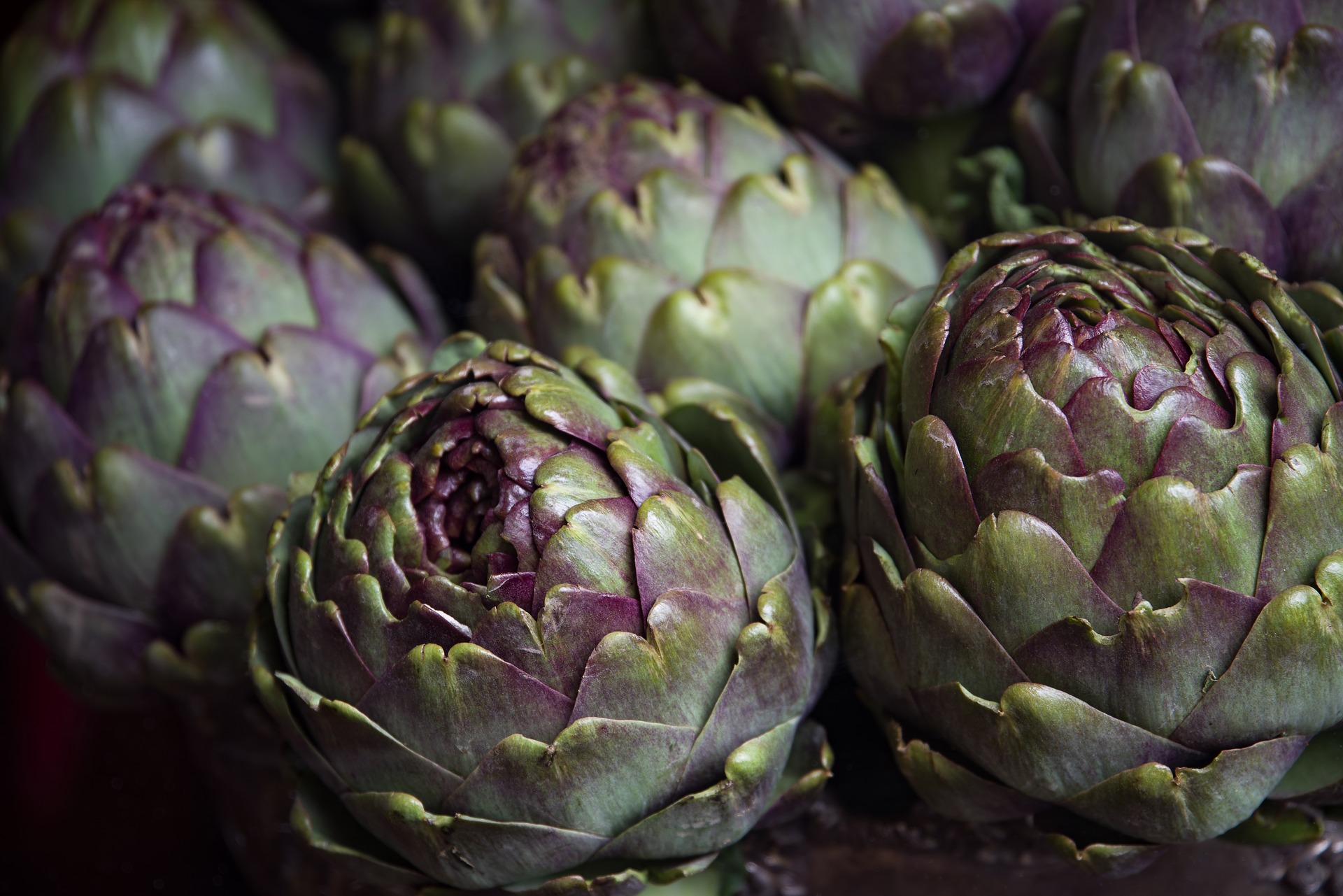 ARTICHOKE (Cynara scolymus L.)
Where did he come from?
The artichoke perfectly illustrates the importance of the synergy of the constituents in herbal medicine. Indeed, not all pharmacological experiments using a single component of the artichoke leaf have been able to find the different properties of the artichoke. Only an extract from a double water and alcohol extraction made from a fresh plant thus preserving all its active and useful constituents, can preserve its amphocholeristic, hepatoprotective and cholesterol-lowering effects.
The bracts of the artichoke are used and appreciated for their gastronomic qualities and the leaves for their therapeutic interest since antiquity. Originally, artichokes were wild thistles, which, under the influence of crosses, became the plant we know today. It is native to the Horn of Africa but is now cultivated all over the world.
The variety used in herbal medicine is a non-thorny variety of wild cardoon (a variety of thistle) found in Mediterranean regions. In herbal medicine, it is not the flower that is used, but the leaf.
When artichokes are eaten as a vegetable, they should be eaten immediately after cooking as toxic substances are likely to appear over time.
How can we describe it botanical

ly?

The artichoke is a perennial, herbaceous plant with a rigid and fluted stem that can grow up to 1.50 m in height. The rosette leaves are very divided and very large. The purple-blue flowers are grouped into a large capitula with fleshy oval bracts at the base. The fruits are akenes topped with a white egret.
What is it made o

f?

Artichoke consists mainly of phenol acids, alcohol acids, sesquiterpenic lactones and flavonoids.
What are its main pharmacological propertie

s?

The administration of artichokes in rats increases the secretion and elimination of bile acids.

These activities also help to improve gastrointestinal symptoms. Indeed, clinical studies show a decrease in dyspepsia, symptoms of irritable bowel syndrome (bloating, abdominal pain, constipation…) after treatment with an extract of artichoke leaves. Thus, the Marakis study shows a 40% reduction in the symptoms of dyspepsia (pain, discomfort, burning sensation in the abdomen, nausea, vomiting…) 454 patients with dyspepsia following 2-month treatment with 320 or 640 mg/d of artichoke leaf extract.

In particular, the artichoke leaf has an anti-oxidant and protective effect. Cynarin exerts in vivo a liver protective activity against carbon tetrachloride. The artichoke leaf modulates the metabolism of xenobiotics by induction of phase II enzymes. It also exerts in vitro a cellular protective effect by inhibiting intracellular kinase proteins, inhibiting nitrosation and inducing apoptosis. Artichoke is also a glycogenic stimulant of the liver (increased coenzymes synthesis of the NADP-NADH system).

This action is due in particular to an inhibition of liver cholesterol synthesis by an indirect inhibition of the activity of HMG-CoA reductase by cynaroside.Artichoke also decreases LDL-cholesterol concentration in patients with hyper-lipoproteinemia.
What are the indications of the Artichok

e?
Miscellaneous digestive disorders
Dyspeptic disorders
Hypercholesterolemia
Depuration
Cardiovascular prevention
Drop and hyper-uricemia
Liver and bile deficiency
diabetes
Constipation
Dyspepsia
Promotes renal elimination of water in overweight, and rheumatism with oliguria
What are the job precaution

s?
Possible nausea and/or diarrhea in susceptible individuals
Under-indicated in pregnant or lactating women, as well as in children under 12 years of age
Contraqual in cases of obstruction of the bile ducts, bile or liver diseases, as well as in people allergic to asteraceae
Changing the perception of flavours
No drug interactions have been reported to date
How to take it and at what dosag

e?

In herbal tea:

Tisane 1.5 g infusion 4 times a day

In hepato-biliary conditions:
Infused: 50 g fresh leaves/litre, 15-minute infusion, drink one litre/day, in discontinuous cures. N.B. Bitterness limits its use

In masterful preparation:

Here is the dosage of Fluid Extracts of Fresh Plants Standardized in Glycere solution (EPS):

1 c. coffee morning and evening for 1 month, renewable 3 months, to dilute in a large glass of water.
Dyskinesia, dyspepsic disorders, transit disorders alternating constipation, diarrhea, flatulence, meteorism: Artichoke – Mélisse
Food overload dyspepsia and hepato-biliary insufficiency with orexigenic effect: Artichoke – Gentiane
2 càc/day in 1 litre of water to drink on the day
1 to 2 c/day for 3 to 6 months to renew depending on the clinic