How to decipher the INCI formulas of organic cosmetics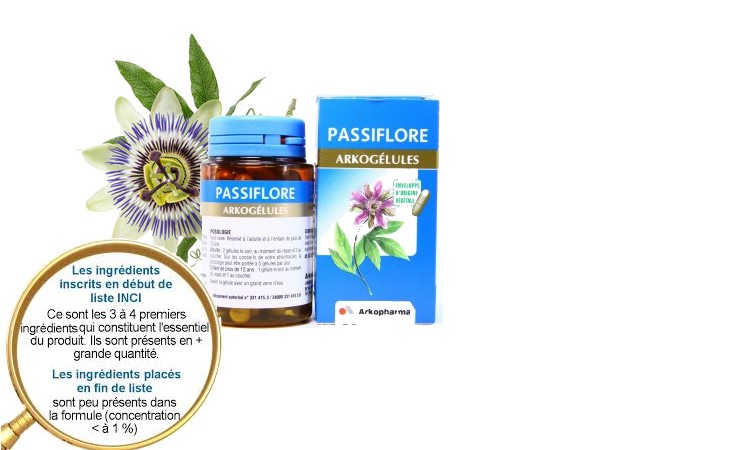 Consumers do not want parabens in their cosmetic products and in food. As a result, many brands advance the argument ' without parabens ' to better sell. Others continue to use parabens, arguing that scientific studies do not clearly conclude with their toxic character. So, conservative or preservative-free? In this article, we will see how to properly choose its organic product by deciphering the INCI formulas of cosmetic products.
How to decode the Inci list of your products purchased in pharmacy
Since 1998 in Europe, the Inci list must be included on the cardboard overpack or on the product itself. INCI means "international nomenclature of Cosmetic Ingredients" (international nomenclature of cosmetic ingredients). The Inci list lists the ingredients in descending order of volume. Very often, water, aqua (water), appears at the top of the list, because it is the basis of all emulsions, shower gels and other shampoos… The molecules are usually listed in English and the plant extracts are mentioned in Latin. Thus, with a minimum of knowledge or the help of the Internet, one can detect the different ingredients, including those that are decried, or allergens, necessarily indicated at the end of the list.
Difference between organic and natural ingredients in an INCI list
Bio: Organic Cosmetics means "products made of organically grown ingredients". That is to say that the ingredients used were produced according to the regulations governing organic farming. Mostly pesticide-free. The bio is subject to labels, so we can be sure that a product is organic according to its label. Some labels are more or less demanding. Natural: means that in theory, the product is not composed of chemical ingredients. Most of the harmful ingredients are spared. However, the latter are not subject to biological regulation. The big problem with the name "natural" is that it can be used without necessarily affixing labels on a product (which is not the case in bio). So you can buy a product called "natural", which offers a wide range of natural ingredients, but is accompanied by methylparabene or other unsavoury junk. And we can totally buy a product called "natural", which is absolutely not.
Why prefer "no paraben", "No phthalate", "no Triclosan", or "no phenoxyethanol" when you see an INCI list
No preservative, no paraben, no phenoxyethanol…? But that means what in the end…. Is it only a selling point used by many brands to highlight their products. Where can these substances pose a risk to my health? In 2004, a study was conducted by British scientists, which led to the idea that it might have a relationship between the parabens of deodorants and breast cancer (the results are based mainly on the presence of parabens in tissues Breast cancer). Even if the result of these studies does not prove the carcinogenic effect of parabens, what is certain is that parabens are allergenic, irritating to the skin and eyes, and that they appear to have a estrogenic activity, hence a possible link with cancer. The parabens: This family of synthetic preservatives (Paraoxybenzoates) is used in virtually all types of non-organic cosmetic products. If serious doubts about their dangerousness lead us to avoid them like the plague, we know for certain that there are some more harmful than others. Indeed, it is the size of the paraben that determines its efficacy and its potential toxicity: the bigger it is, the more effective it will be and also more harmful than another paraben with a smaller size. Triclosan: This synthetic anti-bacterial is a known endocrine disrupter that influences the functioning of the thyroid. It forms cumulative carcinogenic residues in the body that the organism does not know how to eliminate. Accumulated with other endocrine disruptors, it poses a long-term risk because of the so-called "cocktail effect". Phenoxyethanol: Also known as Phénoxytol or EGPhE, Phenoxyethanol is a curator of the glycol ether family, which is widely used in cosmetic products (except organic or 100% natural origin). Harmful to liver and blood, it also presents carcinogenic risks and causes dysfunction of the hormonal system in humans, attenuating fertility. Finally, it is a recognized allergen that can lead to eczema and hives in intolerant people. Pollutants for the environment, allergenic for the skin or still too rich in endocrine disruptors, the cosmetic products we use everyday do not want us all good.
The Inci list at the heart of consumer concerns
After the controversy over cosmetic ingredients, you would almost want to throw in the trash all the products present in the bathroom. Everything is put in the same bag: parabens, Phenoxyethanol, solar filters, essential oils… Yet a distinction is needed. First of all, cosmetics are subject to a very strict European regulation, constantly evolving through the studies carried out by groups of scientists within the CSSC (European Scientific Committee for Consumer Safety). Manufacturers and brands, sensitized by opinion, often precede legislation by eliminating the ingredients shown by the finger. On the other hand, you have to know why they are in the spotlight. Some pose problems mainly because they are not ecological, such as silicones or mineral oils… Others (sulphates, essential oils) can cause irritation or allergies to some susceptible people, but not necessarily more than vitamin C or strawberries! Aware that more and more consumers want to better understand their products, some brands have recently transcribed the Inci list in a more legible and larger font! Thus, Garnier, on its renovated SkinActive range, has put forward its 96% of ingredients of natural origin with a label explaining the scientific names indicating their origin: sodium phytate = Rice bran, arginine = sugar fermentation… A good way to understand that, behind some names that are a little barbaric, often hide simple ingredients, at least before transformation. This is why in Nature care, we highlight the composition of the products and guide you in the choice of natural ingredients adapted to your need.   For more information, do not hesitate to ask for advice from your pharmacist.
Sources
1-https://laveritesurlescosmetiques.com/
2-http://www.galasblog.com/les-ingredients-a-eviter-dans-les-cosmetiques-bio-et-naturels/
3-http://www.galasblog.com/les-ingredients-a-eviter-dans-les-cosmetiques-bio-et-naturels/
4-HTTP ://www.20minutes.fr/sante/2082823-20170608-cosmetiques-bons-reflexes-trouver-produits-sains