How to choose your mosquito repellent?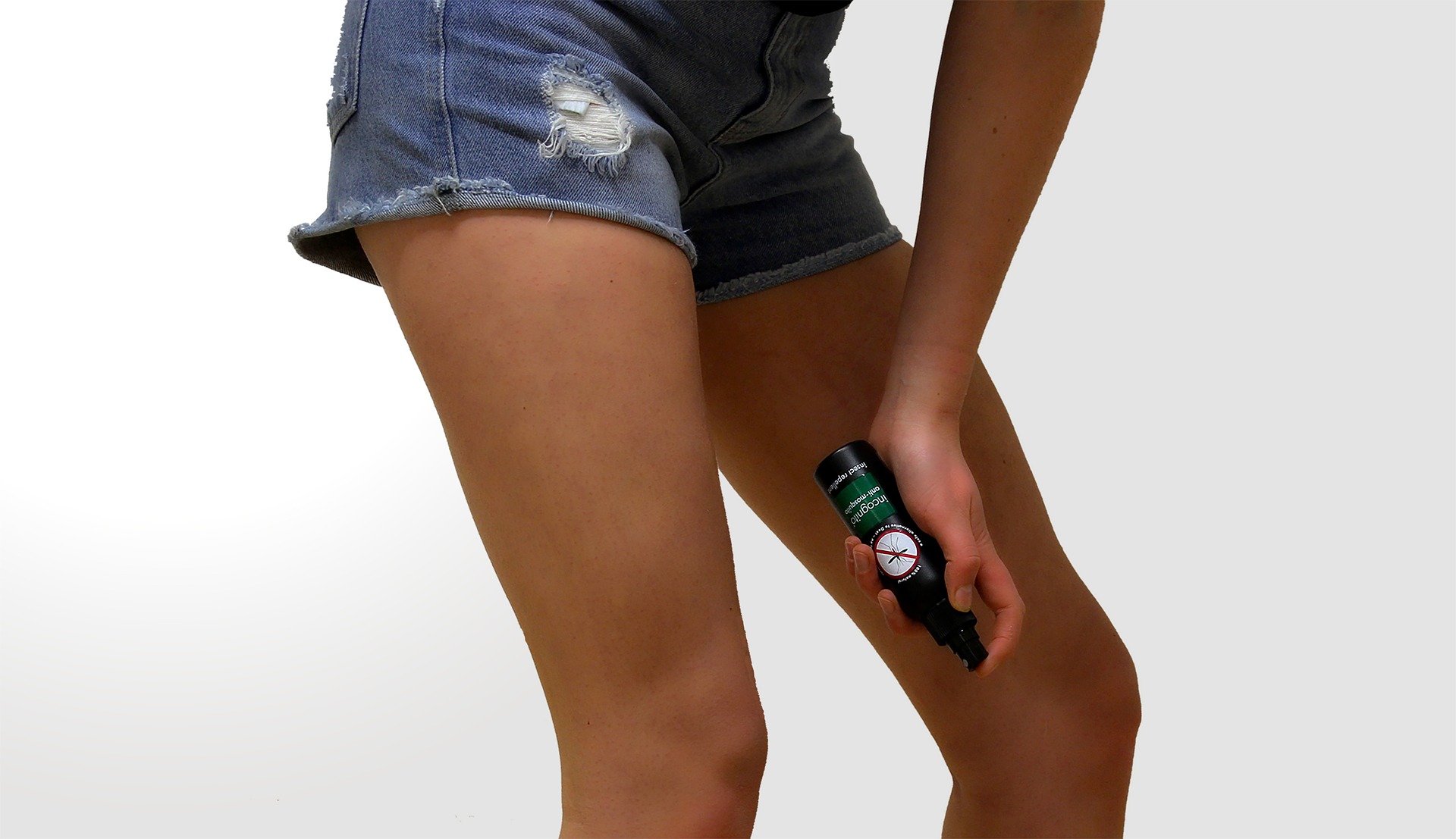 While mosquitoes in Europe are mainly synonymous with sleepless nights and itching, other tropical species, such as the tiger mosquito, are vectors of serious illnesses such as malaria, Zika virus, dengue fever, chikungunya or Yellow.
Therefore, it is important to know how to choose its insect repellent to protect well according to the geographical area (temperate zone or tropical zone), depending on the type of mosquito and the disease (malaria, dengue, chikungunya…) and in function of the User: adult, child (age), pregnant woman.
Why do mosquitoes sting us?
In the mosquito, it is the woman who stings. Filled with fertilized eggs, it needs the proteins contained in the blood to make them ripen. To find his victim, it is first the CO2 release that will help him identify a potential target. Then, other parameters, such as sweat, lactic acid (which gives you muscle aches) or heat. So if you sweat you are more quickly taken as a victim. Once asked, the arthropod woman will deploy her syringe and cross the epidermis to inject an anticoagulant into a capillary to thin the blood… before sucking it. It is this substance that causes a secretion of histamine (among others) and causes de facto the desire to scratch. Because by injecting saliva it can transmit parasites, it is important not to protect yourself lightly.
The different mosquito-repellent substances recommended according to their use
DEET outdoors and in the tropics
DEET is a synthetic repellent whose efficacy is recognized as the most effective molecule to date
Recommended for tropical areas especially in areas with mosquitoes vectors of diseases.
DEET Concentration for maximum efficiency 50%
Not recommended for children under 12 years of age and pregnant women with a dosage of 50%. Recommended 30% Dosage
Outdoor, choose its Répuslif mosquito repellent with Deet
Icaridine

(or KBR3023) against malaria
Icaridine is a synthetic repellent, a relatively recent molecule whose efficacy is recognized in particular on Anopheles, a vector of malaria
Not recommended for children under 30 months of age, no other contraindications known to date.
Recommended for tropical areas especially in areas with malaria as an alternative to DEET.
20 to 25% Concentration
IR 3535 for temperate zones
The EI 3535 is a synthetic repellent, whose efficacy is recognized against mosquitoes in temperate and tropical zones.
Not recommended for children under 6 months, allowed for pregnant women
Recommended at high concentration for tropical areas and lower concentration for temperate zones
Concentration of 10 to 35%
Permethrin for impregnating clothing and mosquito nets
Synthetic pyrethrin
Derived from chrysanthemum, Chrysanthemum or Tanacetum cinerariifolium
Reserved for the impregnation of clothes and mosquito nets.
Insecticidal and repellent properties
The different types of mosquito repellents
Which mosquito repellent to choose for infants and pregnant women?
To protect and protect your baby safely and for your pregnancy and your child we recommend that you turn to natural solutions.  Attention however to the use of essential oils if you are novice, in which case you can turn to the solutions propose below:
Hydrosols (or floral waters) always have the same functions as the essential oil they have been used to produce, but they are much softer and do not include contraindications. Their therapeutic action is on the other hand weaker.
We recommend that you use:
The Hydrolat of Geranium: As the essential oil, its sweet flowering odor will have a repulsive action. You can apply it several times a day on clothes as well as on your skin or your baby's.
The Lavender Hydrolat: will be perfect to complement the repulsive action of the geranium. We advise you to mix both for enhanced efficiency.
To go further, you can make this complete recipe whose repulsive action is reinforced: Mix in a previously sterilized 200 ml spray bottle (tinted glass if possible):
10 ml white vinegar (repulsive action)
1 Case of vegetable glycerine
80 ml Geranium hydrolat
80 ml Lavender Hydrolat
30 ml of alcohol at 90 undenatured (if you find) or Vodka (emulsifier, astringent and preservative)
You can apply this mixture several times a day on the baby's clothes or on his skin making sure not to spray the areas close to the eyes and that could be in contact with the mouth
Which mosquito repellent to choose in temperate zones?
If you live in a temperate zone, bet on a repellent less potent than DEET like R3535 with mosquito repellent Apaisyl. It vaporizes on the skin or your clothes. This repellent will protect you from both mosquitoes, but also wasps, ticks, and even lice! Moreover, this product does not leave stains or traces on your clothes, it is effective up to 2 months after spraying even after 5 washings! It is also odorless, which makes it an ideal repellent for the whole family, even for children over 2 years old.
Which mosquito repellent to choose in tropical zones?
If you are planning to travel to a tropical country, we recommend the insect repellent Mosquito screen special tropical areas that contains Deet. It is intended for tropical areas because its scope is more important than other market repellents. It acts against tiger mosquitoes and Anopheles, factor of contamination of malaria. Unlike many mosquito repellents that can be used in temperate zones, this repellant has an action of 8 hours after spraying. The application is done directly on the skin, without any danger or risk of reaction. It is intended for everyone, pregnant women, as well as children over 2 years. You can also complete your protection with an anti-mosquito repellent bracelet for optimum protection.
Spray your Permethrin-based mosquito repellent on the mosquito net and/or clothing
To perfect protection, it is advisable to coat clothes with permethrin. For this 2 solutions: 1 — in spra
y, you extend your clothes and spray. Easy to do on the road. For example, the five in five 150ml spray will protect you by spraying. 2 — in solution to be d
iluted. In a basin the contents of the bottle are mixed with water in which the clothes are deceived. For example, Insect screen clothing mosquito repellent Solution for soaking is rather advisable for sheers, especially for mosquito nets.
New, Anti-anion MoskitoFree mosquito repellents
The latest innovation certified by the Institut Pasteur in Casablanca, the white pebble Electric diffuser USB Moskitofree anti-mosquito offers effective night protection with an autonomy of 15 h without odours, without pesticides or chemicals. Wherever you are Moskitofree is a Usb Rechargeable Electric Roller that goes with you and protects you in all situations … For more information, feel free to ask your pharmacist for advice…
sources
1 — https://www.moskitofree.com/
2 — http://roundtrip.fr/les-anti-moustiques-ce-qui-marche-et-ce-qui-ne-marche-pas/3 — http://forum.doctissimo.fr/grossesse-bebe/bebes_annee/attention-diffuseurs-moustiques-sujet_41589_1.htm 4 — https://www.antimoustic.com/articles/ Tips-for-choose-sound-repulsif-Mosquito Repellent 5 — http://www.killmoustik.com/comment-choisir-votre-repulsif-anti-moustique/6 — Https://www.antimoustic.com/img/cms/Recommandations_repulsifs_et_biocides_contre_les_ Mosquitoes. PDF 7-https://www.moskitofree.com/