The importance of organic certification for quality cosmetics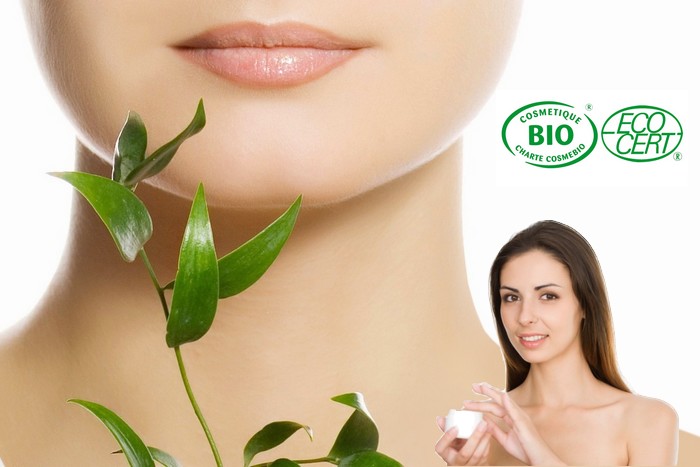 Organic cosmetics have the same function of hygiene and embellishment as cosmetics from the chemical industry, however their rules of manufacture differ by the use of natural raw materials from organic farming and the proscription of extracts from animal origin of synthetic chemicals (1).  These products are environmentally friendly, proscribe animal extracts and are not tested on animals. Here, no chemical ingredients but rather natural ingredients such as vegetable oils, plant extracts, essential oils, vegetable waxes …
The importance of the organic label
In fact, for a cosmetic product to be recognized as "organic", it must comply with the rules of manufacture, composition and tests that respond to existing charters and labels currently on the market. These labels have been set up by groups or associations interested in consumer health. To be sure of the product that you buy, it is better to favor a care stamped with a label. This means that it is subject to a reliable certification process carried out by independent certification bodies. All natural cosmetics of the Weleda brand, are certified by the NATRUE label. Since its creation in 1921, Weleda uses only ingredients 100% of natural origin for the manufacture of its products. This guarantee is attested by the NATRUE label, the strictest international quality label applied to natural cosmetics and the only one to guarantee, at the present time, that a product contains exclusively natural ingredients and is totally free of synthetic perfumes and dyes. preservatives, silicones, ingredients of mineral origin or genetically manipulated ingredients. Weleda selects its ingredients with a particular care, according to their specific action and their benefits on the skin: mainly pure vegetable oils and mainly organic plant extracts, natural essential oils. Each product is dermatologically tested for its tolerance and effectiveness (2).
Organic certification for quality cosmetic products
For example for organic cosmetics weleda, you will not find the following substances: Parabens, sodium laureth sulfate, dyes and synthetic fragrances, silicones, "PEG", phthalates, paraffin … and other unnatural substances are formally prohibited from all Weleda care.
Cosmetical care 100% of natural origin
Rich in vegetable oils, vegetable waxes and plant extracts
Natural formulas without mineral oil, silicone, preservatives, dyes or synthetic fragrances
Raw materials mainly from bio-dynamic, organic farming or certified picking.
More than 350 species of wild medicinal plants from bio-dynamic or biological agriculture
Transformation methods from the pharmaceutical tradition and non-denaturing production processes subject to rigorous quality control in the laboratory
Total transparency towards the consumer via the detailed composition in French of all our cosmetic products
Ecological management of waste and recyclable packaging
On February 22, UFC Que Choisir publishes a survey of unwanted ingredients in cosmetics. Natural and organic cosmetics Weleda are not part of the products and brands incriminated in this study. This once again demonstrates the integrity of Weleda's quality approach, which rejects any synthetic or mineral substance in its formulas, as well as any denaturing transformation process. This survey also highlights the difficulty for the consumer to navigate the reading of INCI compositions and their decryption or Weleda for example, for many decades translated in large majority INCI compositions in French on the packaging of its cosmetics for greater transparency towards the consumer. It should also be noted that the iced glass bottles emblematic of the Weleda organic cosmetics contribute to the preservation of natural formulas (learn more about packaging management at Weleda). That's why choosing an organic cosmetic is both respect for its environment, but above all it is insurance the use of a quality product certified by an approved body confirming the non-toxicity of the product for your health. Do not hesitate to ask your pharmacist for advice on the proper use of organic skincare products for your baby …
sources
1- Organic Cosmetics https://en.wikipedia.org/wiki/Cosmetic_biological 2- Weleda Quality Charter https://www.weleda.fr/the-laboratory/quality 3- Mustela Naturalness Charter www. mustela.fr/content/La-naturalite-et-Mustela. 4- The top 7 organic labels in cosmetics http://www.generationscobayes.org/nos-actus/le-top-7-des-labels-bio-en-cosmetique-quand-ton-body-te-dit- thank you 5- Toxic molecules in cosmetics http://www.quechoisir.org/sante-bien-etre/hygiene-beaute/actualite-molecules-toxiques-in-the-cosmetiques-le-top-7-des-produits- questionable 6- Certifying bodies http://www.agencebio.org/certificating-organisations 7- Your organic certification in 13 questions / answers http://www.fnab.org/index.php/nos-actions/authenticite -of-product-bio / 17-cutter-certification-bio-by-13-question and answer