THE GREAT ORTIE (Urtica Dioica L.) Property Benefits and Indications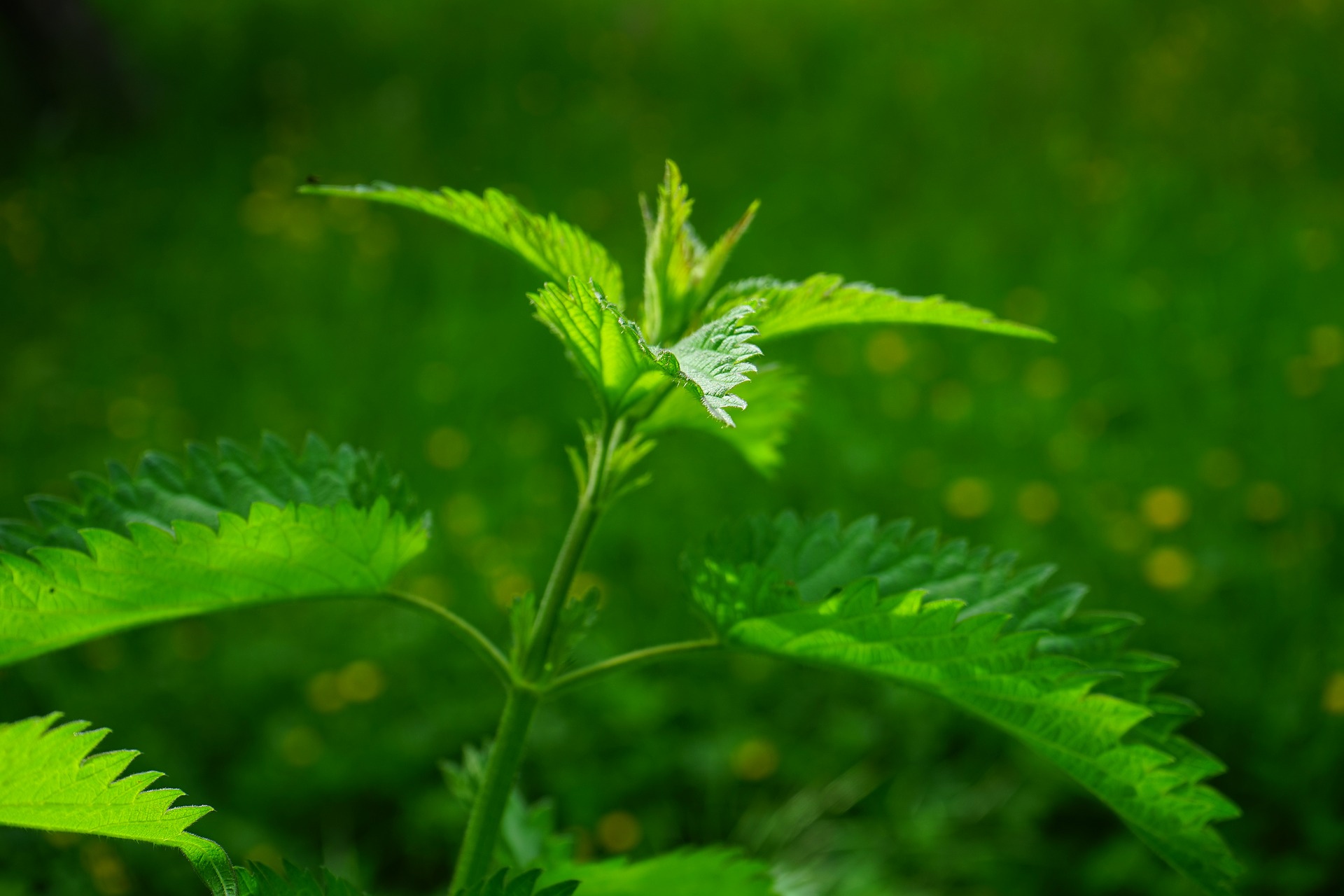 THE GREAT ORTIE (Urtica Dioica L.)
Where did she come from?
The composition of the nettleroot is quite specific. The widest possible extraction is to be preferred, especially to find the hydrophilic fractions of the plant (polysaccharides), responsible among other things for its activity.
The great nettle was considered a panacea in the Middle Ages, especially for hemorrhages. Currently, its root is widely used mainly in the genitourinary field.
Be careful, however, not to confuse it with the White Nettle or Lamier White Lamiaceae (Lamium album L.). They are very "animic" plants because they synthesize specific substances from the animal kingdom (histamine, serotonin, acetylcholine).
Nettles are cosmopolitan weeds.
How can we describe it botanical

ly?

The large nettle is actually a herbaceous, perennial, invasive plant, growing in thick clumps and 60 to 120 cm high. The leaves are opposite, acumined and covered with stinging and spiky ururtative hairs. The tip of these hard and conical hairs breaks during contact and injects the stinging substances contained in them (histamine, serotonin and acetylcholine). The underground organs also come in the form of branched and creeping cylindrical rhizomes of yellowish color and 3 to 10 mm thick, with long roots 1 to 5 mm thick ending in a thin tapered hair. Nitrophiles and rudels, they are particularly common around dwellings, in rubble and ditches and can grow up to 2500 m altitude.
What is it made o

f?

The great nettle is made up of flavonoids, chlorophyll, glyco-proteins (amino acids, lipids, vitamins, sugars), histamine, serotonin, acetylcholine, formic acid, sterols, coumarins, traces of nicotine, and mineral elements (Calcium, Potassium, Silicon in the form of partially soluble silicates, iron content 41 mg/100 g)
What are its main pharmacological propertie

s?

Hydro-alcoholic extracts containing lectins (UDA) and polysaccharides have an in vitro anti-proliferativeactivity on the growth of prostate tissue by blocking the fixation of growth factors, EGF and b-FGF, on their receptor.

Anti-inflammatory activity is mainly due to lectins and polysaccharides.

In vitro, secoisolaricirsinols inhibit the link between testosterone and its transporter, SHBG (sex hormone binding globulin) and prevent it from binding to its receptor, as do octadecanic fatty acids, which are in vitro highly inhibitory aromatase responsible for converting testosterone to 17-b-oestradiol.

Polysaccharides interact in vitro with T-cells (immunomodular activity). Lectins also have immunomodulating activity by stimulating interferon-g production by lymphocytes, and inhibiting autoimmune disorders frequently found in nonspecific chronic prostatitis.

However, the water fractions of the nettle root exert a vasorelaxing effect in vivo and in vitro by causing the release of nitrogen monoxide (NO) into the vascular endothelium and opening the potassium channels. However, they have a negative inotropic effect confirming the traditional use of the plant in high blood pressure in some countries (Morocco).

Numerous clinical observations also show a decrease in urination frequency, post-urination residue, prostate volume, and hormone levels with doses of extracts of 600 to 1200 mg per day, and over durations of 3 to 6 months, with improvement in the IPSS (International Prostate Symptom Score). In particular, a German study using a liquid nettle versus placebo preparation involving 41 patients showed a significant improvement in the IPSS score (-9.5 points versus – 4.7; initial score 18 points) and the quality of life index.
What are the indications of the Great Nettl

e?
Mictional disorders of stage I and II prostate adenomas, and logically fibroids
Male Acne
Inflammation of the urinary tract
Prevention of kidney lithiasis
How to take it and at what dosag

e?

Making nettle purin:

Macerate 1.5 kg of chopped nettle leaves in 10 litres of water. Filter the maceration obtained after a fortnight.

Use:
Dilution of 2 litres of purin per 10 litres of water (preferably with rainwater):
Spraying on the ground against cryptogamic diseases such as mildew
Growth activator (mineral salt wealth)
Dilution of 1 litre of purin per 10 litres of water:
Insecticide (chips) sprayed thinly on the leaves
No dilution:
Compost Activator
In masterful preparation:
Here is the dosage of Fluid Extracts of Fresh Plants Standardized in Glycere solution (EPS):
1 c. coffee morning and evening for 1 month, renewable 3 months, to dilute in a large glass of water