In 2019 I put everything to new!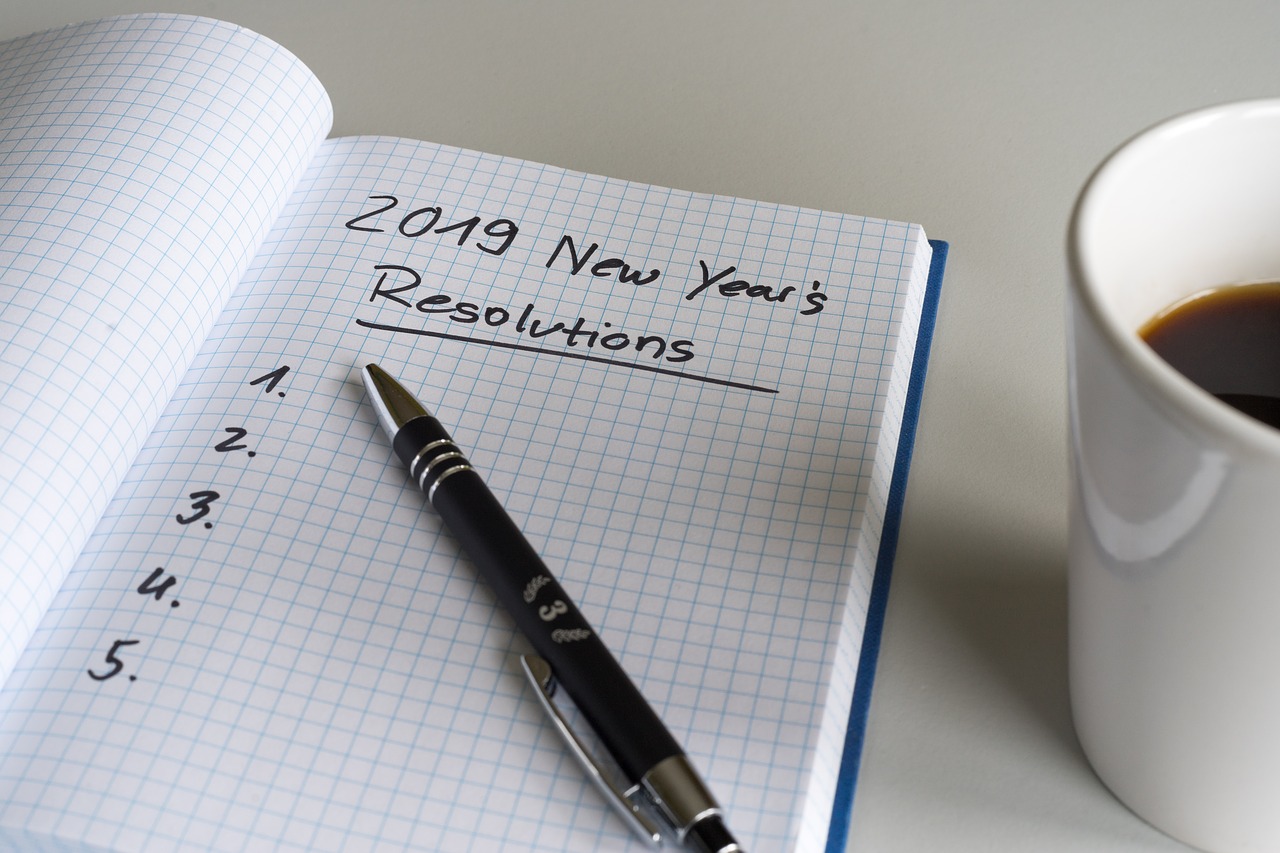 The year 2019, the year of all possible. Discover our 4 essential tips for putting new things into your life and moving forward.
In 2019, I'm sorting in my inner space
Lighten up to make room for this new year that begins. Start with your wardrobe: throw or give away your old stuff, clothes, bags, shoes, which you no longer use or have never worn. If you do not feel able to do it right away, place them in a box in the garage and if at the end of the summer you have not used any object from the carton, give it in full. Continue with the bathroom: throws all the products too old, started. These useless things are cluttering you up, and by exceeding the deadline for use lose all their benefits. An oil that smells rancid butter is oxidized and no longer contains any antioxidant… to throw away! Clean your fridge and your cupboards. All snacks and other chips will not bring you any vitamin: feed the chickens or pigeons with, this will make the occasion of a beautiful outing to the park… Make room in your computer. Many people buy a new PC because it has become too slow because of insufficient memory space. Saving your data to an external hard drive will improve its capabilities. Free up space!
In 2019, I free myself from negative thoughts
Clean up the computer that governs your life: your own brain! How many old habits and negative thoughts prevent you from moving forward? Meditation and yoga can help you. Look at an old picture of you and you'll see the old mechanisms reappear. Invent yourself every day, lighten up! Write on a paper the emotional path of your past year, including the ups and downs, the joyful and painful episodes. If you are pessimistic in nature, try to record the successful experiences. Be honest with yourself, positive thinking must be the basis of reality. An objective knowledge of yourself will help you to overcome where you have failed.
In 2019, I take time for myself
Taking time for oneself is love! So take advantage of this new year to think about yourself and blow a shot. Do what you like: Physical activity, painting, reading, movies, out with friends. Relax by booking one evening a week to take a bath and pamper your body: Scrub, epilation, manicure, facials, etc.
In 2019, I set 3 goals to accomplish
Set 3 personal and professional goals to reach this year. Write them down on your calendar. Describe what you need to do to achieve this and what the external universe (luck, Chance, friends, professional colleagues, superiors…) can do to help you. By becoming aware that you are not the only one in command, that you cannot control everything and that it is so, you will have already made half the way. Let go of the ballast to let in the new year as it should!