Stress-what impacts on our health? What solutions?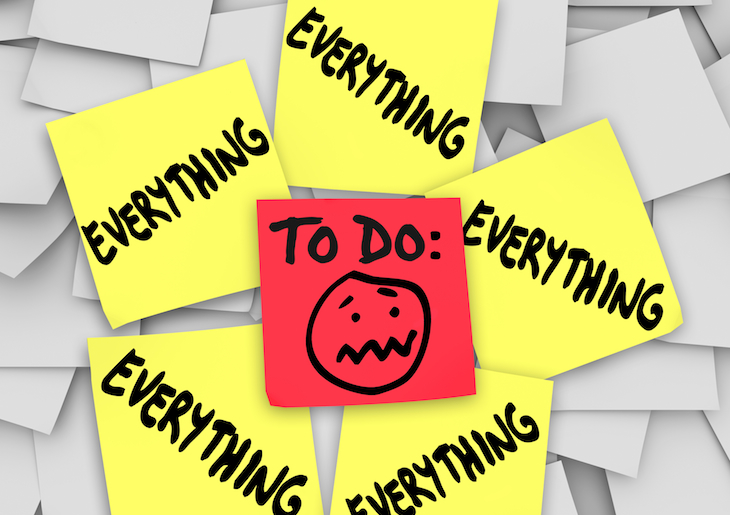 Originally, the stress factor is mainly physical. It is because of the stress that we can react quickly in a dangerous situation (fire, accident of the road…), we talk about stress called "saving". At the moment, the evolution of our way of life puts us in the face of more and more constraints; We are faced with a permanent overwork: to work for a living, to care for the children, to take care of his home, to do the errands, to pay the bills, the major events of life (mourning, sickness, family difficulties, etc.), our state of health And the list is still long… In the end, the time spent for oneself remains minimal, see, for some, non-existent. So when our daily life becomes a permanent race, we face an entirely different kind of stress, the so-called "psychological or intellectual" stress. According to the WHO, "stress appears in a person whose personal management resources and strategies are overwhelmed by the demands placed on them." Stress appears in people who are subjected to psychological, physical or emotional pressure. It corresponds to a reaction of the organism to deal with certain situations.  
From "acute" stress to "chronic" stress
Acute stress occurs in daily life at a specific time and does not last in time. Chronic stress is gradually settling down due to repeated exposure to stress for a long period of time. 1) Alert Phase It allows the emergency response (it usually lasts less than 1h) when the brain detects a danger, the adrenaline is released into the blood, it follows:
An increase in heart rate
Increased glucose and cholesterol
More muscular tension
Accelerated breathing
A fall in the immune system
 2) Resistance Phase If the cause persists, the organism depletes its reserves of energy, vitamins and minerals plunging us into a state of fatigue, permanent anxiety, irritability, even anger, impatience. 3) Exhaustion Phase The causes of stress, repetitive and long duration lead the organism to exhaustion: the immune system weakens causing premature ageing, weight gain, insomnia… Cell renewal is slowing down and the risk of immune diseases is increasing, as a result of all kinds of health problems.
Stress events
Physical events
Migraines increasingly strong
Dry skin, pimples, redness
Muscular tensions (back shoulder neck)
Digestive disorders, stomach aches, ulcers
Painful Palpitation in the chest
Psychological events
Lack of concentration due to a large number of worries
Memory disorder (forgets events, numbers, places etc… Which one normally remembers)
Indecision
Emotional events
Irritability, bad mood
Loss of trust and self-respect
Depressed state see depressed, gloomy, distorted vision of things
Feeling of exhaustion, lack of enthusiasm
Behavioral Events
Sleep disorders: insomnia, increased need for sleep (non-restorative)
Increased consumption of alcohol and tobacco to relieve
Decreased libido resulting in anxiety, withdrawal and rejection of the help of others
Refusal of the presence of his entourage
Difficulties to relax, agitation
The favourable factors
 Stress will be caused by multiple situations of conflict or anguish in: Our professional life: pressure at work, noise, crowds, transport, pollution of all kinds, setbacks, telephone, aggressiveness of Colleagues, clients, students, bosses and finally unemployment. Our privacy: Happy events like unfortunate events can be cause of stress and family conflicts, a birth, a marriage, a divorce or a bereavement are all causes. Our life habits: lack of sleep, lack of physical exercise, an environment of life or work inadequate, a poor diet with too much intake of sugar and fat.
Stress management techniques
The management of oneself and its environment 
Take time for yourself, practice an activity that allows you to relax, to disconnect your mind: read a book, practice a sport, spend time with your friends, take a bath etc…
Adopt a good lifestyle, this is the basis of the fight against stress: eat healthily (avoid industrial food, refined sugar, sodas), sleep enough (7am per night minimum), practice sports regularly, ban cigarettes, do not Abuse alcohol
Change your attitudes Adopt a positive way of thinking (learning to see the bright side of things, expressing gratitude around you), improving the way you communicate; Talk about you, your feelings and not the other, stop the "tu", "You should", learn to express yourself by the "I", "I Need", "I Feel", you will see that your interactions with others will be facilitated and this will surely avoid possible CONFL Its. Be lenient with yourself, you can't achieve perfection at all times, do your best this is the most important.
Learn how to manage your environment: Make a list of your priorities, organize your schedule, avoid procrastination, connect with the present moment (focus on what you do at the moment T, stop thinking about the past or the future)
Identify your goals: find something that motivates you, focus on it and make every effort to achieve it. This allows you to refocus and find a balance in your life
By herbal Medicine 
It is traditionally used in Chinese medicine to strengthen energy and help the body cope with physical and intellectual fatigue. It is a adaptogen plant par excellence, it allows to tone the organism, to improve the resistance to the different stresses and to increase the concentration and the well-being in general. Cure from 15 days to 1 month in the form of capsules or blisters to be taken preferably in the morning at breakfast.
The Rhodiola rosea comes from Siberia where it is traditionally used for coping with stress and nervous fatigue. It improves the intellectual capacity. It is more suitable for people who are stressed by a work overload or a new job. It helps to compensate for the lack of sleep related to stress. Caution: No known side effects to recommended dosages, but caution is not recommended in pregnant or lactating women, as well as in children.
Used in the treatment of nervousness and anxiety disorders of sleep for centuries, Valeriana officinalis has soothes nervous tension, anxiety with depressed tendency, reduces the time of falling asleep, improves the quality of sleep and decreases the nocturnal agitation. It is the plant of the people who cud the haunting worries.
The seeds of this African shrub contain 5-HTP (5-Hydroxytryptophan). 5-HTP is a direct precursor of serotonin, a cerebral chemical messenger that guarantees "Serenity". It plays an important role in regulating character, anxiety and sleep. The Griffonia is rather indicated for situations of anxiety and mood disorders associated with sugar cravings. Contraindication: Pregnant woman, lactating, epileptic adverse reactions: possible drowsiness, mild gastrointestinal disorders drug interactions: blockers and antidepressants
Traditionally used for its glycosides virtues, hypotensive and to decrease heart palpitations, hawthorn (Crataegus laevigata) is indicated whenever tachycardias, respiratory or thoracic oppression, balls in The throat, feeling of heart that is racing or stopping accompany the stress.
by aromatherapy
Soothes nerves
Relaxes the muscles
Calm the nervous system
Reduces excitability
* Suitable for children the essential oil of small GRAIN orange
Fight against Nervous Breakdown
Rebalances the nervous system
Soothing
Mandarin Essential Oil *
Balancing the nervous system
Soothing, relaxing
Promotes sleep
* Can be used in babies diluted with organic vegetable oil The essential oil of verbena CITRONNEE
Makes sleeping easier
Limits Anxiety
Anti-Depressive
Calm the anxieties
The essential oil of NOBLE chamomile
The essential oil of ylang Ylang
Physical, mental, psychological and sexual Anti-fatigue
  By regular physical activity by massages, the automassage by sessions of sauna/hammam, baths by guided relaxation: Walk in the forest, torrent, seaside… By meditation through sessions of music therapy, painting, writing
Measure your current state of stress:
Thanks to the stress scale of Holmes and Rahe: It is used to calculate the level of stress in your life and determine the likelihood that your health will be affected during the coming year. Consider only events that have occurred in the last 24 months.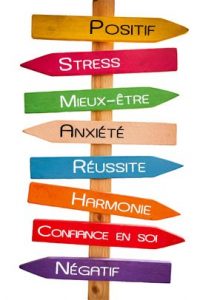 What is your stress level? Edit Descriptionwww.passeportsante.net You will therefore understand that stress can have a direct impact on our life both on the physical and psychic levels. It is therefore essential to learn how to manage it so that we can achieve a better overall being.   SOURCES: Elaine N. MARIEB, Human biology — Anatomy and Physiology, eds. From the same, chap. 9 (The endocrine system). Hans SELYE, the stress of life — the problem of adaptation, http://www.thierrysouccar.com/bien-etre/info/stress-5-plantes-efficaces-876 https://www.plantes-et-sante.fr/http://www.passeportsante.net/