Herbal medicine to treat winter diseases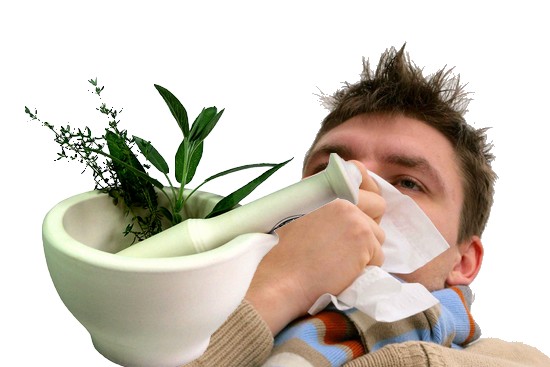 Winter is there with its lot of small ailments: cold, flu states, sore throat… Generally benign, but how tiring. The point about the appropriate herbal remedies on the blog of your bio Pharmcie online.
Herbal medicine and cold
In general treatment to stimulate the body's defenses, Echinacea (aerial or root depending on the species) is the most commonly used plant for treating a cold; It must be taken from the first symptoms. It has antibacterial and antiviral properties. It is, however, discouraged in children under the age of 12 and in pregnant women, in the absence of sufficient data. It is also contraindicated in cases of autoimmune diseases, immune deficiency, immunosuppression, leukocyte pathology… Other plants can be used to disinfect the airways. This is the case with globular eucalyptus (leaf), Scots Pine (bud) and thyme (aerial part). Ingested in the form of sweetened herbal teas with honey, these plants have an antiseptic and fluidifiante action by the essential oils they contain. In local treatment, whose objective is to decongest the nasal mucosa, to thin the secretions and to have an antiseptic action, we can use plants such as thyme, oregano, eucalyptus, pine, fir, myrrh and Peppermint . These plants are rich in essential oils.
Phyothérapie and sore throat
Sore throats, such as angina and pharyngitis, can be treated with herbal medicine. In this case it is necessary to use several plants to combine the different desired effects. Some plants have antiseptic action. This is the case with tannin plants such as bramble (leaf), Cinquefoil tormentil (rhizome), Red Rose (petal), walnut (leaf), cypress (cone), which can be used in lukewarm gargles. They have an antimicrobial and protective action of the mucous membranes. Other plants, with essential oils this time, are wanted for their antibacterial action. They are Scots pine (buds), Silver fir (buds), oregano (leader Fleurie), thyme (leaf and leader Flower) and sage (leaf). The treatment of sore throats can also use softening plants: broth-white (world Flower), marshmallow (root) and mauve (leaf or flower). The mucilages they contain are soluble in water and, when absorbed slowly or in the form of gargling, cover the mucous membranes of a protective film. Finally, the Erysimum (leaf and leader flowering), licorice (underground Organs), Marigold (capitulate), feverfew (capitulate) and plantain (leaf) can also be used for their anti-inflammatory properties.
Herbal Medicine and flu states
To treat flu-like conditions, herbal medicine can be a good solution provided you implement the treatment from the first symptoms. We must jointly stimulate immune defenses, treat fever and cough. To stimulate the body's defenses, 4 plants are recommended: Echinacea, Cypress, Acerola and Rosehip. The treatment of fever is based on the use of febrifuge plants such as willow (bark), queen-of-Meadows (leader Fleurie) and red cinchona (bark and stem), and on the use of perspirant plants such as Elder (flower) and lime tree ( inflorescence). Finally, to treat cough, mucilage plants can be used, such as white broth, marshmallow, mauve, violet (flower) and "pectoral species", which are an equal mix of mauve flowers, marshmallows, white broth, coltsfoot, foot of Cat, Violet, Poppy. Sundews or cherry laurel water can also be used. For more information do not hesitate to consult your doctor. In herbal medicine, it is very important to recall your background to identify possible contraindications. Moreover it is important to remember to take the treatment from the first symptoms to be effective, that even with the plants there may be contraindications, hence the importance of asking the Compendial team, or your doctor and Pay attention to the dosage and method of preparation of the plants (infusion, maceration, decoction…).
Product Coup de Coeur
Phytostandard Echinacea Bio
Sources
1-5 plants for winter-herbal medicine http://www.consoglobe.com/5-plantes-passer-hiver-cg#SVjlIoK5P64SjIJ8.99 2-precise herbal medicine http://www.alpen.mc/precis-de-phytotherapie/index.html 3-5 Natural remedies to treat her Http://www.bioalaune.com/fr/actualite-bio/15457/5-remedes-naturels-soigner-son-rhume Cold 4-How to treat the flu with herbal medicine https://www.compagnie-des-sens.fr/grippe-phytotherapie/