How to take care of the hygiene of our favorite hairballs?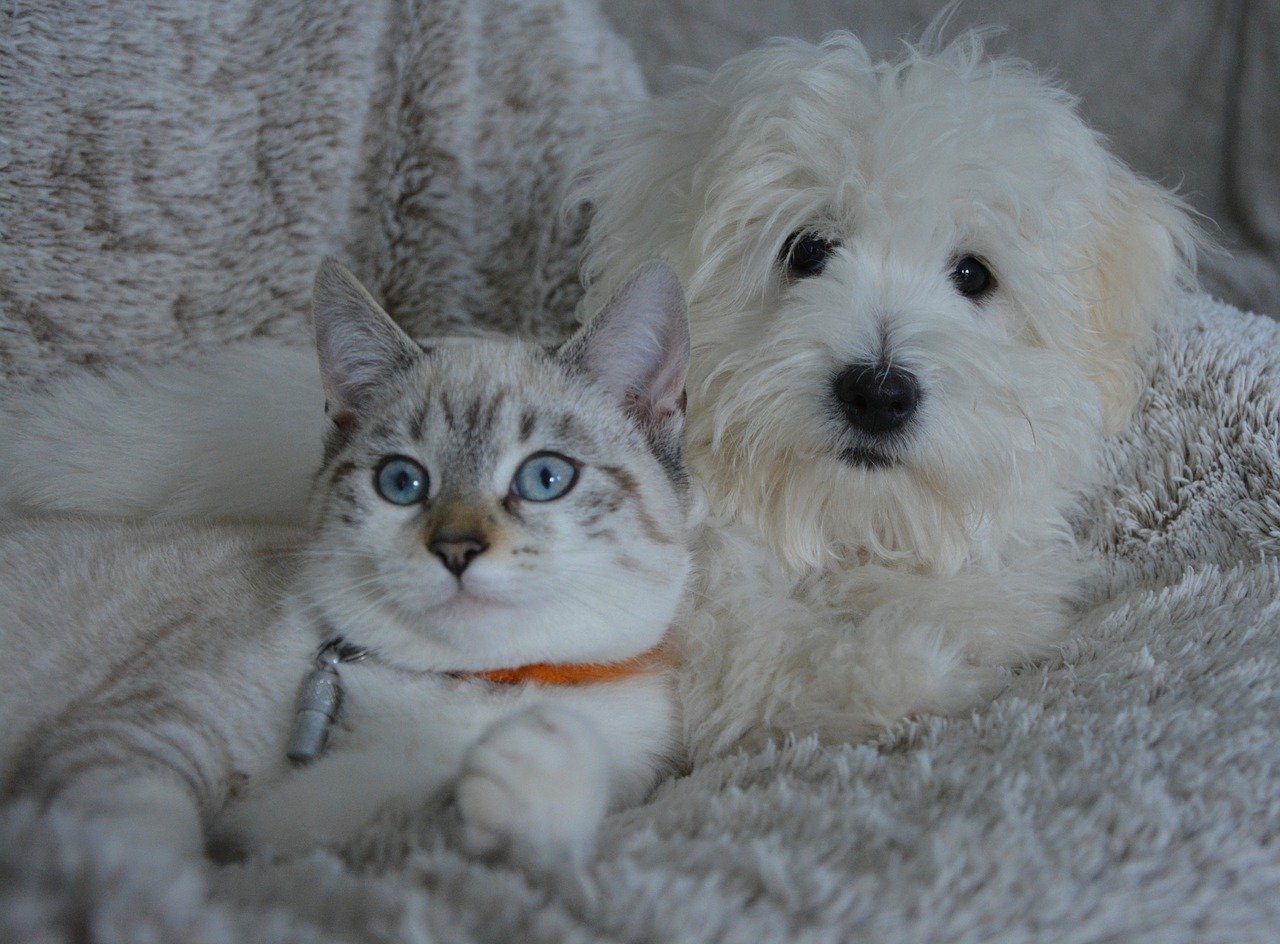 Taking care of your little companion on a daily basis is important! Indeed, it is essential to provide your animal with quality hygiene and care . These regular actions will have a significant impact on the good health of your pet . Your pet deserves special attention because it occupies an important place in your life. This is why it deserves the best care .
Our advice for eye hygiene
The eyes of cats and dogs are often subject to irritation caused by elements encountered outside (pollen, dust, grass, branches). These impurities can lodge around the eyes and cause conjunctivitis .
Our selection of natural antiseptic cleaning solutions for the eyes:
This eye care contains 99% natural ingredients and combines four plant extracts traditionally used for cleansing, moisturizing and protecting the eyes.
Its amazing composition has been specially studied to eliminate tear stains. Can be used daily for simple cleaning of the eyes and their area, will be ideal for all cats and dogs with flat faces. Destroys bacteria and agents responsible for hair discoloration along the tear duct.
Our tips for ear hygiene
The ears of dogs and cats should not be cleaned with a cotton swab but with a specific product. It is recommended to clean the ears once or twice a week or before any ear treatment.
Our selection of natural cleaning products for the ears:
This treatment is a cleansing milk which removes excess earwax and impurities in the animal's ear naturally to effectively clean the auditory canal and the pinna of the ear, it removes the bad odors which are the cause of the excess earwax, and soothes any irritation and itching thanks to its richness in essential oils of lemon and lavender as well as in minerals. The animal's ears are clean so that it regains its comfort and limits infections.
This Organic Lotion has a cleansing and softening formula for absolute hygiene of the ear of your cat or your dog. This compound of essential oils spreads in the ear to rid it of all impurities and fatty substances.
This lotion will allow you to gently clean your pet's external hearing system. It is a treatment that treats redness, itching, bad smells, dog and cat ear care has a calming and purifying action. Made from Propolis, Calendula and Tea Tree, it has an antiseptic and purifying action thanks to their virtues, as well as an anti-inflammatory and soothing action.
Our advice for skin and coat hygiene
Skin hygiene must be carried out using specific products, adapted to the fragile skin of dogs and cats and which respect the skin pH of animals , which is different from that of humans. There are many shampoos available , as well as leave- in lotions and dry shampoos for animals that are difficult to wash.
Long haired dogs are recommended to be washed once per month, while short or medium haired dogs will be washed approximately once every 2 months. As for the cat, it usually grooms itself. It can, however, be washed when it is really dirty, but it is better to get used to it from an early age.
Our advice for the care of dermatoses in dogs and cats
Dogs and cats frequently suffer from skin conditions that cause a scratching reaction and / or hair loss:
In dogs:

they are largely due to parasites, fleas (DAPP: Dermatitis by Allergy to Flea Bites) and mites (mange)

In cats:

Miliary dermatitis is a skin disease manifested by numerous scabs that resemble grains of millet. It comes from hormonal imbalances or allergy problems.
Remove the cause (fleas or mites):
By treating the animal or the environment with external antiparasitics .
Stop itching with natural products:
This natural shampoo cleanses and relieves the epidermis thanks to the combined action of sweet almond vegetable oil (known for its soothing properties) and Tea Tree (known to relieve skin irritations).
Itching can be caused by various scratching factors that irritate and weaken the skin. This treatment relieves and cleanses the epidermis. This dry shampoo is without the use of water to avoid the stress reactions associated with washing.
Disinfect skin lesions with a chlorhexidine antiseptic:
This product generates a foam which spreads and spreads in the crevices of the skin. The foam breaks, that is to say liquefies quickly and then dries, forming a protective film, thus avoiding local contamination. Biocanispray does not sting.
Our advice for dental hygiene
Dental hygiene is essential to prevent tartar formation which can lead to tooth loss, as well as bad breath problems . There are products that prevent the formation of tartar. In the event of too much tartar accumulation, the veterinarian can however carry out a descaling.
Vétosan Oral Hygiene Powder helps to help clean the teeth and mouth of your pet, dog or cat, preventing dental plaque and bad breath.
This lotion limits bad breath and animal tartar. With extracts of Lemon, Clove and Rosemary, it is a real natural toothpaste. Studied specifically for the oral hygiene of cats and dogs, it acts on dental plaque and protects against the formation of tartar.
Clementine. M.
Naturopath – Aromatherapist / Herbalist – Phytotherapist
Consultant in Clinical Phyto-aromatherapy and Ethnomedicine