How to choose the right pest control collar for your dog?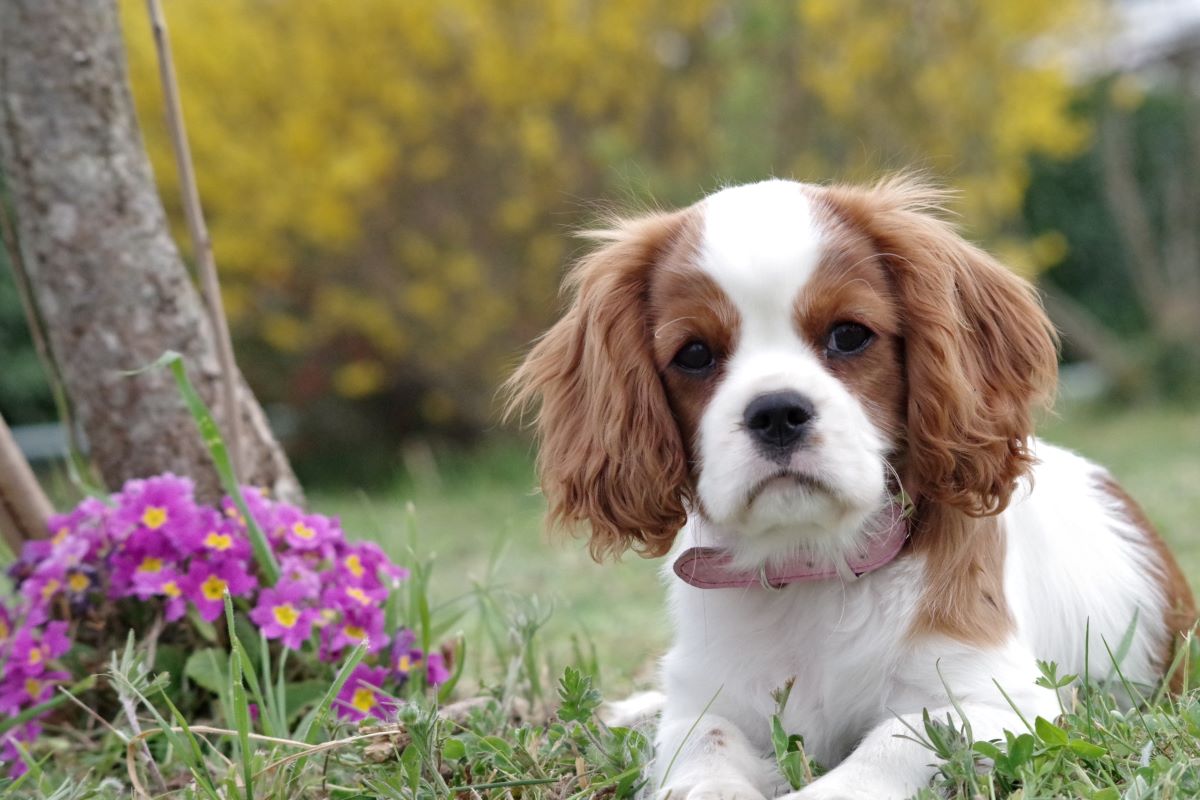 In an ideal world; long walks, games, a full bowl and a few scratches would be enough to make a happy dog . But the reality is a little more complicated. For the well-being of our four-legged friends, care and excellent hygiene are essential. This includes pest hunting ! Because once the fleas or ticks take hold, the comfort and health of the whole family are threatened . Fortunately, today there is a wide range of pest control devices to prevent or put an end to contamination . Among them, the antiparasitic collar.Practical for use , its action is immediate and its duration of action extended . The trick is to choose the model that best suits your hairball. But how ?
How the pest control collar works
Depending on the model, the antiparasitic collar is used to either repel or kill external parasites (fleas, ticks, mites, sand flies, lice, etc.). Thus, the fastener which is either a small textile strap or a leather strap to be placed around the neck of the animal, serves only as a support for diffusing the active substance with which it is impregnated . The flea or tick collar will then distribute the repellent slowly and continuously to act on all of the animal's fur , until exhaustion. This provides long-lasting protection , sometimes up to 8 months.
A distinction is made in particular between so-called insect repellent devices and insecticide collars . The first are soaked with a repellent based on essential oils and plant extracts; whose action is to keep away and hinder the installation of unwanted insects . The second, for their part, contain a phytosanitary product (deltamethrin, flumethrin, imidacloprid) intended to exterminate parasites .
Insect repellent pest control collar or insecticide impregnated collar, which one to choose?
We want to offer the best for our best four-legged friend ! For reasons of tolerance to repellent active ingredients , but also of ecology , we could advise you to always favor necklaces with natural repellents . However, depending on the purpose of treatment as well as the animal's lifestyle; a strong insecticide pest control collar may be considered.
Indeed, the insect repellent collar is more than sufficient if your dog does not go out often, has little contact with other animals, or if a single parasite (fleas, for example) is targeted. On the other hand, when Toby walks and often plays outside with "friends" , he is inevitably exposed to external parasites of all kinds. In this case, an insecticidal action is required !
Three criteria for choosing the right pest control collar for your dog
The size of the dog collar:
In general, the antiparasitic collars marketed today are available in two sizes. One dedicated to dogs under 8 kilograms , and a longer one for dogs over that weight. You must then take the size adapted to your hairball, as a guarantee of its comfort (neither too tight nor too loose and therefore easy to remove) and really effective protection .
Note : antiparasitic collars are strictly reserved for dogs over 7 weeks old . The "toxic" charge they contain can be harmful to the health of younger puppies .
The treatment to be done:
You can also choose a pest control collar according to its mode of action . The natural insect repellents which prevent the installation of the parasites by making them flee intervene especially in prevention of a new contamination . On the other hand, if fleas or ticks are already present, an insecticide treatment is preferable. Therefore , the insecticidal pest control collar is more suitable for a "cure" treatment.
The active substance to treat a particular parasite
Finally, you can choose the antiparasitic collar for dogs according to the substance it diffuses. For insecticidal antiparasitic collars , imidacloprid is known to kill fleas while flumethrin and deltamethrin are more effective against ticks . In this category, it is difficult not to mention the powerful action of the Scalibor anti-tick collar , with deltamethrin which acts for up to 6 months against ticks, but also sand flies .
That said, for dual disinfection and flea / tick protection , nothing beats the Seresto (Bayer) Small Dog Flea Tick Collar , also available in a large dog size . Combining imidacloprid and flumethrin, these antiparasitic collars promise 8 months of protection against both ticks and fleas. To this is added an effectiveness against the sandfly, discovered recently.
As for insect repellents , the active ingredients are generally essential oils known to scare away all unwanted insects