Menstrual panties VS Cup, which hygienic protection to choose?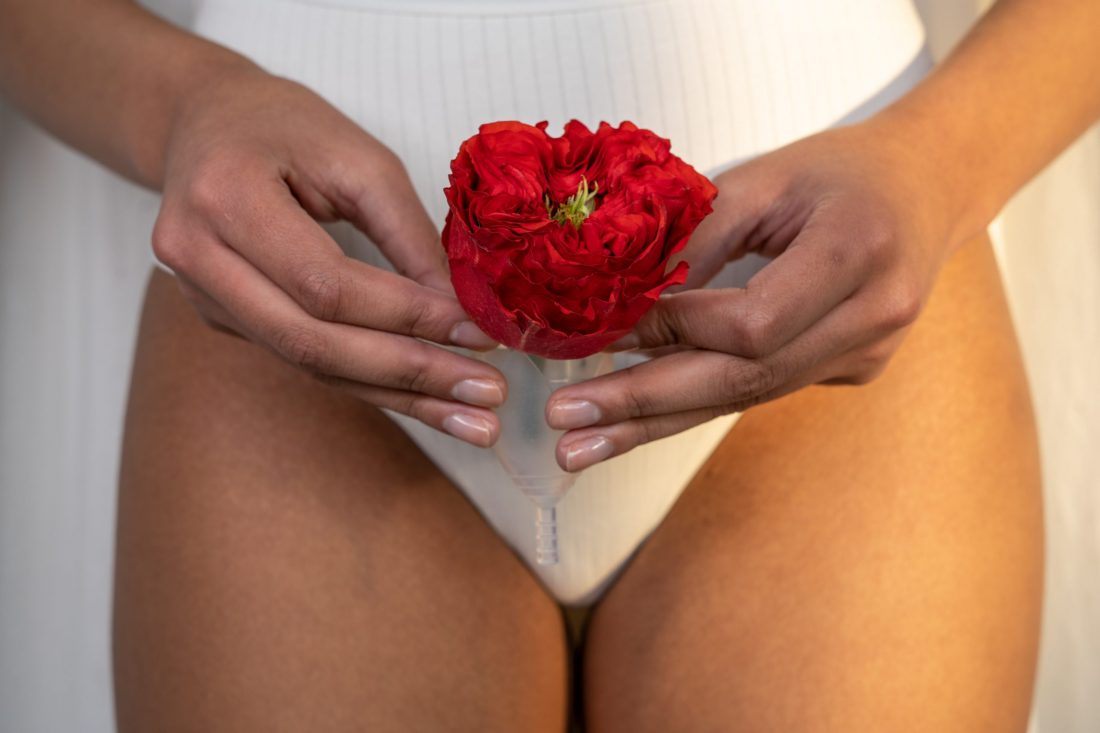 For some time now, the world of sanitary protection has experienced a revival with the arrival of the cup (or menstrual cup) and period panties on the market. These alternatives are a real revolution for women looking for comfort and economy, without neglecting ecology.
Why change your habits in terms of hygienic protection ?
It's not easy being a woman every day … especially during your period. Tampons and sanitary napkins are often uncomfortable. These hygienic protections can cause irritation, moreover, they generate a lot of waste and represent a significant budget each month.
Choose the cup or the menstrual panty to reduce its impact on the planet :
Over the course of her life, according to several studies, a woman throws on average between 100 and 150 kg of towels, tampons and applicators in the trash. Globally, more than 45 billion sanitary napkins are thrown away each year.
These figures are scary, especially when you consider that it takes 500 years for these hygienic products to degrade. That's as much as a plastic bottle. This makes the hygiene protection industry one of the most polluting in the world, according to Greenpeace.
Choose the cup or the menstrual panty to save money :
To calculate what each has already spent in their life, the BBC site has imagined a supercomputer. You just need to indicate your age and the age at which we had our first period to obtain a sum. This is the amount spent on period protection since puberty. On average, a woman spends almost € 2,000 over her lifetime on towels and tampons alone.
Choose the cup or the menstrual panty to improve your comfort :
In some, sanitary napkins and tampons cause irritation, itching and / or dryness. In question: the friction between the towel and the private parts; cotton tampons that can stick to the vaginal walls; but also the composition of hygienic protections. The components of sanitary napkins and tampons can cause discomfort and then an overwhelming urge to scratch in some women. This is called, itchy vulva. 30% of women are allergic to disposable sanitary napkins. We then speak of itching, but also vulvar eczemas.
In short, changing your habits when it comes to hygienic protection means :
Reduce your footprint on the planet: a cup does not generate waste, it can be kept for 10 years. The same is true for the period panties, which can be reused for up to 100 washes.
Save money: a cup and period panties are certainly more expensive to buy, but do not need to be renewed every month, in 3 months they quickly pay for themselves!
Stay comfortable during your period: with period panties or a cup you feel free even during your period! They don't feel like disposable sanitary pads, do not cause irritation and do not generate bad odors.
Why choose the cup ?
The cup is also called a menstrual cup, it is an ideal alternative to tampons. It is very practical, comfortable, and particularly safe since it is made of silicone: it therefore does not risk drying out your mucous membranes (as can sometimes be the case with tampons in the event of a very light flow).
Which cup to choose ?
We have selected the Saforelle menstrual cup for you:
It is more comfortable than tampons and pads because of its flexibility that adapts perfectly to the vaginal wall.
It does not leak and therefore allows it to be used for sleeping, swimming, playing sports, etc.
It is an economical (it can be used for 10 years) and ecological solution.
It protects against unpleasant odors.
It does not modify the natural vaginal environment.
The majority of women keep it all day.
The Saforelle menstrual cup is made from clinically tested biocompatible medical silicone that is non-sensitizing, phthalate and bisphenol A free, it can stay in place for up to 6 hours without leaks and odors. Its patented ergonomic shape ensures optimal sealing in all situations. Flexible, the cup adapts to body movements, while respecting the anatomy.
The little extra of the Saforelle cup is that it comes in a set of two with a transport and sterilization box, so it is very practical to take anywhere discreetly.
Is the cup made for all ?
In theory yes, there are different cup sizes to adapt to each body type of woman or girl. You will be able to choose according to your flow or your age. However, you need to be relatively comfortable with your body. Insertion is fairly straightforward, but it can take some getting used to before you get a hang of it.
Also, some women who experience tremendous pain during their period, especially those with endometriosis, report feeling uncomfortable with the menstrual cup. This would come from the suction effect exerted on the inflamed walls and therefore much more sensitive.
We particularly recommend the use of the cup for :
Women who use tampons every cycle
Sporty women who don't want to sacrifice comfort for protection
Why choose menstrual panties ?
The menstrual panties are THE small revolution in the world of hygienic protections. 100% safe, efficient, comfortable and above all without compromise.
We have selected the Saforelle menstrual panties for you:
As discreet as a classic panty with its 3 millimeters thick
As absorbent as three regular sized tampons
Leak-proof and waterproof for maximum safety and efficiency
Reusable for 100 washes for greater respect for the environment and your wallet
Non-irritating thanks to its composition of 95% Oeko Tex certified cotton and without chemical absorbent for a perfect intimate softness
How it works ?
The Saforelle menstrual panties are extremely basic panties, which have integrated protection at the crotch. It offers multi-layered technology that can absorb the equivalent of 3 full-size pads.
The first layer absorbs leaks
The second layer retains leaks
Third layer prevents leakage
How long can you wear the period panties ?
Period panties can follow you throughout the cycle, day or night. If you have light or normal flow, you can wear the panties all day without the risk of leaks.
Which size to choose ?
S = 34/36 – Hips: 90-94cm

M = 38 – Hip circumference: 96-100cm

L = 40 – Hips: 102-106cm

XL = 42 – Hips: 108-112cm
The small size panties? If you are in between sizes or are on the limit of one size, go for the larger size.
Sources

:
https://www.slate.fr/story/18707/environnement-impact-regles-protections-periodiques
Marie.