Father's Day: Gift ideas for our dads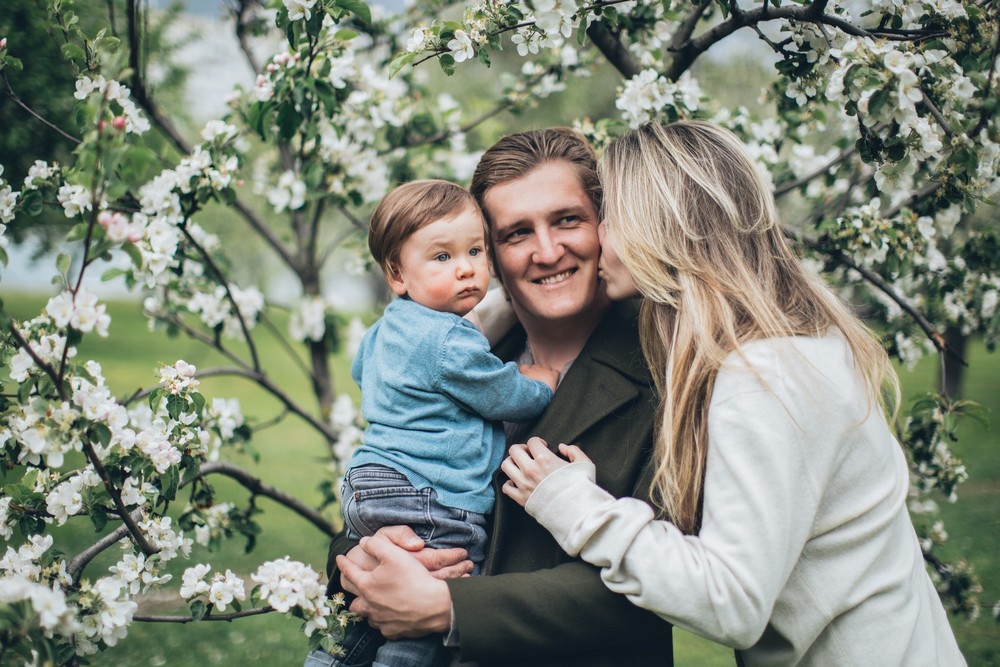 In addition to the wonderful return of sunny days, the month of June has a special day: Father's Day. Every year we are entitled to such a special day to show them our gratitude. This small annual occasion allows us to thank them as it should. For this year 2021, Father's Day is celebrated on Sunday, June 20. Only a few more days on the clock to find the ideal gift that would make them happy. To help you in your quest for the perfect gift, we present our selection of gift ideas for all tastes and budgets.
An everyday essential
It's hard to find a present that perfectly combines elegance and utility. Fortunately, the Vichy Homme range offers us its essential kit box. This beautiful fabric case in chic colors contains useful daily care. This set presents a body and hair shower gel formulated without soap with a neutral pH for optimal hydration throughout the day. We also find a deodorant that is as effective as it is environmentally friendly thanks to its compressed format. All the treatments in this Vichy Homme Essentiel set are designed to offer a moment of care and relaxation to our dear fathers before starting the day.
A set for sensitive skine
The problem of sensitive skin affects many people, and yes, even our super-dads. Shaving, external aggressions or a predisposed condition, no one is immune to these effects. If your father suffers from this type of ailments, the Vichy Homme anti-irritation kit is the ideal present to relieve it. This shaving kit is formulated to be suitable for all skin types, even the most sensitive. An anti-irritation foam as well as a soothing sensi-balm make up this kit. These treatments are formulated to be non-aggressive but above all skin-repairing thanks to their active ingredients. Thanks to this set, her skin will be soothed and hydrated for a smooth shave or irritation.
A box for men of taste
To please our dear fathers, the Roger & Gallet brand is on the lookout for the perfect gift. Rather cedar or mint, these masculine boxes contain elegance in 2 products.
The Cèdre box by Roger & Gallet contains a toning body and hair shower gel with woody scents. This pleasantly scented treatment is suitable for all skin types. This kit also features a bottle of "Cedar Man" eau de parfum. An invigorating, powerful and character-filled fragrance in which we perceive different scents. The green scent of cedar, warmed by vetiver, emphasizes the freshness of patchouli faceted with citrus notes. A powerful and spontaneous fragrance that leaves an imprint of character.
Roger et Gallet also made the L'Homme Menthe box set. This kit features a mint body and hair shower gel with invigorating and refreshing effects. With peppermint extract in its active ingredients, the shower is guaranteed to be invigorating with a feeling of intense freshness. As a signature of this identity, which leaves no one frozen, a daring eau de toilette with masculine and spicy scents. The invigorating freshness of peppermint combined with a hint of bergamot and the breath of clary sage. A vibrant and daring fragrance that leaves an imprint of character.
A box set against time
Time leaves its mark and your dear father is prone to wrinkles. To reduce these signs of aging and restore it to a few years, the Nuxe brand designs anti-aging products. Essential for the modern man's bathroom.
We start with a 3-in-1 body and hair shower gel whose washing base of plant origin has a physiological pH. This product, suitable for all skin types, is designed with oak extracts for an exquisitely woody scent.
Nuxe Men Excellence also includes the anti-aging Youth and Energy Recharging fluid. Its innovative formulation has many active ingredients such as oak extracts, hornbeam buds, passionflower and hyaluronic acid. This treatment with regenerating and antioxidant actions effectively fights the signs of aging. Day after day, fine lines and wrinkles fade away while skin tissue is firmed. Facial features are revitalized and signs of fatigue gone.
To complete this miraculous fluid, a multifunction eye contour has proposed to you. Enriched with caffeine, araucaria extract, hyaluronic acid and vitamin E, this eye contour treatment alleviates signs of fatigue. Thanks to this, puffiness is reduced, the eye contour is visibly smooth and decongested. This box is perfect to find a second youth.