How to choose between a BB cream and a CC cream?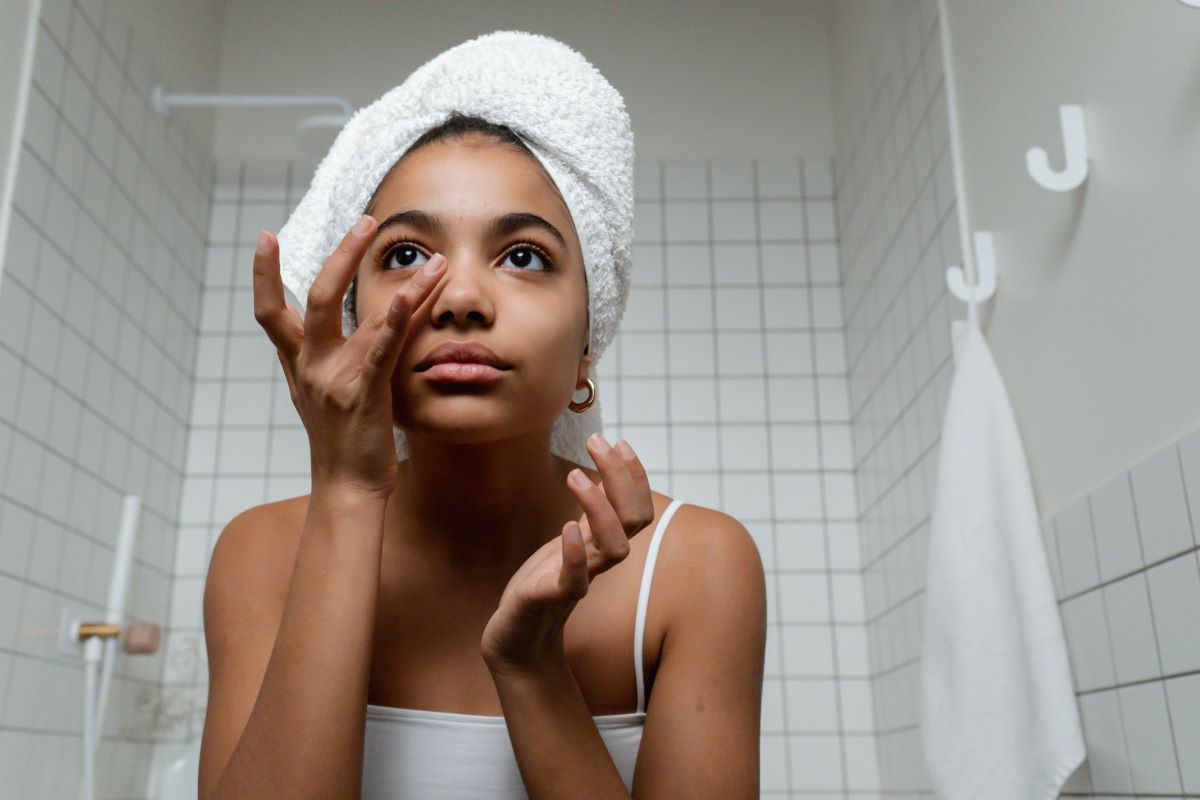 A real craze has been created around corrective care such as BB cream and CC cream . These facial cosmetics appear to have superpowers giving us a flawless complexion . And for good reason, these creams combine make-up and dermocosmetics to perfection. Their uses allow us to take care of our skin while beautifying us. Protector, corrector and moisturizer, a single cream fulfills these three different roles. Both are facials with the primary objective of moisturizing and unifying the complexion . In search of a flawless complexionwith a natural rendering ? BB cream and / or CC cream is your ally. However, how do you choose between the two?
What is BB cream?
The " Blemish Balm " or anti-imperfection cream , we owe it to a German doctor. He invented this thick paste to heal the skin after cosmetic surgery. Long after, a Korean dermatologist took the concept and reformulated it to create a lighter, thinner version of the initial BB cream. This tinted moisturizer unifies the complexion while providing UV protection .
Since its marketing, it has become a must-have in your makeup bag. Indispensable for having an irreproachable complexion , it saves considerable time in your beauty ritual. No need to spread several layers of moisturizer, base or foundation on yourself, just one step is enough for a perfect face!
It moisturizes, nourishes and takes care of your skin. Slightly tinted, it perfectly camouflages imperfections. The transformation is almost instantaneous : the complexion is more luminous and velvety. It improves skin texture by reducing the appearance of large pores without clogging them. A boon for skin prone to redness and other pigmentation defects . It blends into the skin tone for beauty and a natural look . Ideal for anyone with combination to oily blemish-prone skin. It unifies the complexion and conceals imperfections like a foundation without a mask effect. It also protects the skin from the sun's rays.
Our favorite BB creams:
Multi-use cream with Ginseng . This treatment is the perfect combination of a smoothing action with moisturizing and protective properties for a luminous and fresh complexion. It is suitable for oily skin with imperfection. Its light formula melts on your skin which becomes visibly smoother and softer like baby's skin.
Specially designed for normal to combination skin, it intensely hydrates and instantly illuminates your complexion. It allows to blur the defects and imperfections of the skin. It leaves your skin feeling comfortable all day long. His little extra? It protects your skin from UV rays with its SPF 30 index .
What about CC cream?
This is followed by CC cream or " Color Control " or Color Correction cream is, as its name suggests, a color corrector. It is an improved version of the BB cream which is intended to be more nourishing and restorative but also lighter and less covering.
Make-up with a no-make up effect ! Subtly tinted, it blurs imperfections and naturally adjusts all skin colors. It is for those who need a correction without too much effect with a natural and luminous finish . Thanks to the encapsulated pigments, it sublimates your complexion. Its fine texture is formulated to unify the complexion and correct your small imperfections to perfection. Healthy glow guaranteed!
The CC cream allows to deeply treat imperfections instead of camouflaging them. Ideal for those who want to treat their skin in the most natural way possible. Often enriched with antioxidants, vitamins C and other natural correcting active ingredients such as green tea or Centella asiatica such as Erborian CC cream …
Our favorite CC cream:
This cream with an evocative name makes the skin luminous and soft. Enriched with Centella asiatica which is a plant native to Asia and Oceania. Renowned for its anti-aging properties as it increases collagen production and antioxidant activity. High Definition Skin Perfector illuminator, this multiple treatment is a "High Definition" illuminator. The initially white CC pigments are revealed on contact with the skin and adapt to your color. Your ally for a fresh and mat complexion all day long.
To help you in your choice
BB cream is more like a tinted cream, thicker than CC cream . It easily replaces the foundation. However, the CC cream is slightly less covering for imperfections.
As for it, the BB cream is more suitable for acne-prone skin. Indeed, its composition helps control shine and balance sebum production. This sebum-regulating action is
accompanied by perfect coverage to camouflage imperfections during the day.
How to apply BB cream and CC cream?
The corrective cream is applied after carefully cleansing the skin. Like a day cream, we spread the cream down to the neck to avoid the demarcation . Use a dab of cream with your fingertips on the 5 points of the face (chin, forehead, nose, cheeks). Then, gently spread from the center to the outside of the face and let the magic work.