The Great Nettle, a vegetable from prehistoric times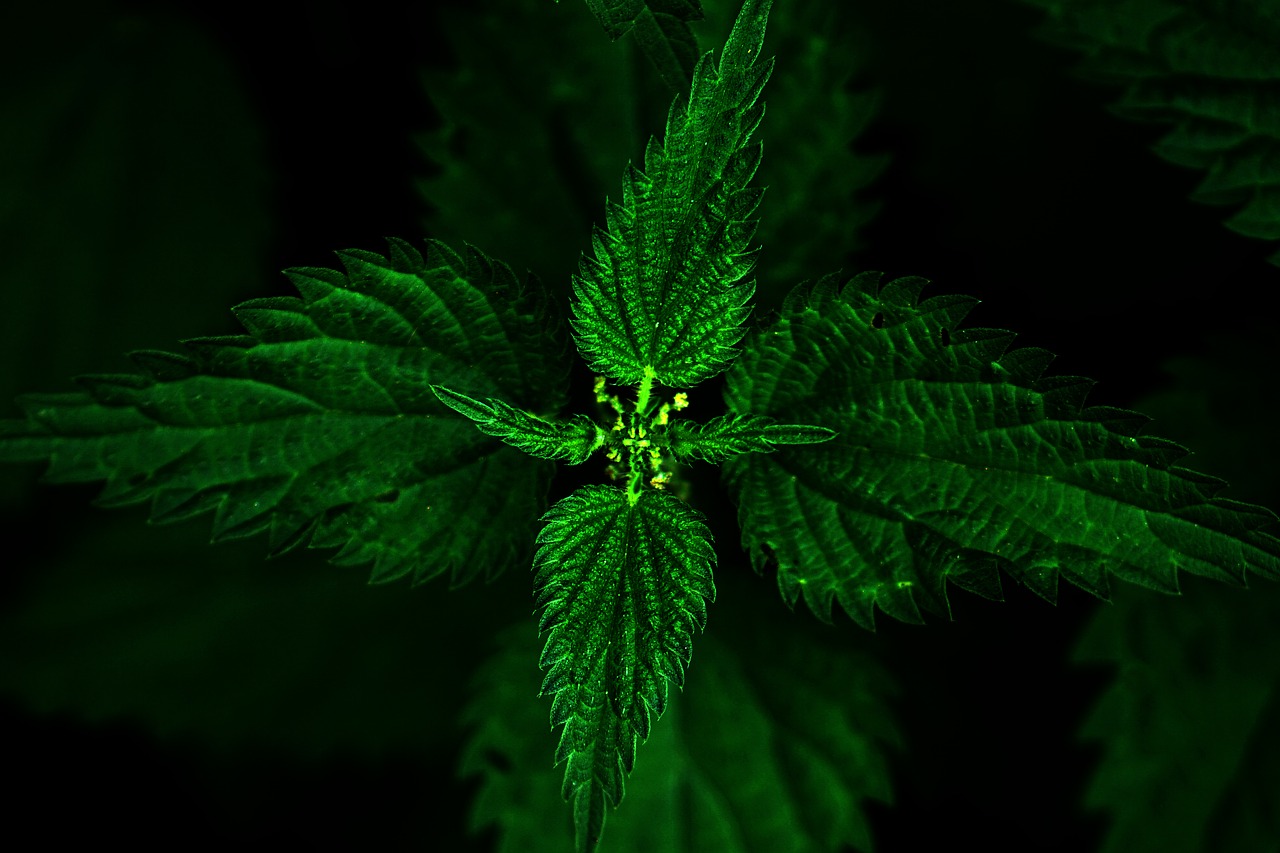 The great nineteenth-century mythologist Angelo de Gubernatis reports that mixing nettle seed with the bran given to the chickens was the guarantee to get lots of eggs. But what seems to be only a propitiatory ritual has turned out to be quite correct, since it is today recognized that the nettle seed activates the laying of hens . In the Scandinavian countries, it offers an excellent fodder providing three cuts per year. In cows, nettle increases lactation as well as the level of lipids in the cream, which makes it possible to obtain better quality butter. Nettle therefore significantly improves the health of animals as well as that of humans .
A little history
The proximity of man and nettle for centuries could only result in the gradual discovery of its medicinal properties , knowing that this plant was a "vegetable" from prehistoric times, regularly consumed until the sixteenth century. less. Nettle therefore takes up residence in all these places full of nitrates and ammonia, areas that provide this nutritional wealth of which nettle knows how to make much of. She is also very fond of scrap metal and it helps rid the soil of its excess iron because it produces iron oxide, the same iron that it itself contains in large quantities and which benefits the anemic .
At the beginning of the 19th century, the medicinal use of nettle declines, but, unlike other plants, nettle will come out of this unfortunate impasse, in the middle of the century, under the leadership of Ginestet (1845), by Menicucci (1846) and by Cazin (1850), all three of which recall the haemostatic and anti-haemorrhagic properties of nettle. Then, in the twentieth century, research did not weaken, quite the contrary. In 1924, Mr. Dobreff demonstrated the presence in nettle of secretin , similar to that of spinach.
Ten years later, the work of H. Cremer shows the fabulous capacity of nettle to enrich the organism with red blood cells , which, from the outset, places it on an equal footing with spinach. Between 1929 and 1932, Wasicky observed that nettle, taken regularly, was capable of lowering blood glucose levels, so it deserved to be qualified as anti-diabetic . Finally, in 1935, W. Ripperger attests to its role in the treatment of skin conditions, in particular thanks to its purifying properties.
What are the main pharmacological properties of Stinging Nettle leaves?
Anti-inflammatory properties:
Extracts of urtica dioica leaves inhibit the biosynthesis of enzymes of the arachidonic cascade, in particular the cyclooxygenases COX-1 and COX-2, and thus block the biosynthesis of prostaglandins and thromboxane.
One of the mechanisms involved in the development of joint pain is in fact the overexpression of metalloproteinases (MMPs) present on the surface of human chondrocytes. In vitro studies have shown in particular that nettle is capable of reducing the expression of the metalloproteinases MMP1, MMP3 and MMP9 on these chondrocytes.
Another clinical study has shown that the combination of a nonsteroidal anti-inflammatory drug (NSAID) with nettle extract would potentiate the effect of NSAIDs in patients with rheumatism . The compounds of nettle would thus reinforce the action of inhibition of the synthesis of prostaglandins observed with the NSAIDs. This anti-inflammatory action of nettle would go through the inhibition of the transcription of nuclear factor kappa B (NF-kB).
The anti-inflammatory effects of nettle leaves suggest that the plant may be useful not only in acute inflammatory pathologies , but also in chronic rheumatic diseases , in this case rheumatoid arthritis .
Analgesic properties:
In addition to the anti-inflammatory action of the plant, it has been shown in vivo that the aqueous and hydroalcoholic extracts of nettle leaf also significantly and dose-dependently reduce the nociceptive response . The nettle would be able to induce a depressant effect on the central nervous system, and to involve a greater resistance to the pain . Flavonoids, caffeoyl-malic acid and caffeic acid could be responsible for these analgesic properties .
Immunomodulating and anticancer properties:
Nettle leaves exhibit inhibitory activity on T cell activation . The development of rheumatoid arthritis is thus linked to the activation of this type of lymphocytes by mature dendritic cells (antigen presenting cells). In vitro studies have shown that nettle is able to maintain an immature dendritic cell phenotype , and a decrease in the expression of costimulatory molecules responsible for T cell activation.
A 2016 in vitro study showed that caffeic acid and caffeoyl-malic acid , phenolic compounds found in nettle leaves, therefore exert antiproliferative and apoptotic effects on cerebral glioblastoma cell lines in a related fashion. at the dose and at the time.
Antioxidant property:
In vitro , studies have shown that the stinging nettle also has an important antioxidant power which can be attributed to its capacity to donate hydrogen ions, to chelate iron and to capture hydrogen peroxides. In vivo , another study showed that nettle decreases lipid peroxidation, and increases the activity of the antioxidant defense system, thus playing a protective role against hepatotoxicity . These effects would be linked to the presence of phenolic compounds.
Antiallergic property:
In allergic rhinitis , a randomized, double-blind, placebo-controlled clinical study has shown that administration of stinging nettle improves symptoms after one week of treatment.
An in vitro study indicates that the anti-inflammatory effect of stinging nettle goes through the inactivation of histamine H1 receptors , as well as through the inhibition of tryptase (mast cell degranulation enzyme). U. dioica is also able to inhibit enzymes involved in the formation of prostaglandins such as COX-1, COX-2, and prostaglandin D2 hematopoietic synthase (HPGDS).
Hypoglycemic properties:
A 2009 study confirms the insulinomimetic effect of nettle in vitro , confirming in particular its hypoglycemic effect which is linked to the reduction in intestinal glucose absorption. This has been demonstrated with the aqueous extract of Urtica dioica in vivo . Another work has also shown that the lowering of blood sugar induced by extracts from the leaf is due to the increased secretion of insulin by the islets of Langerhans in the pancreas.
Other properties:
Cardiovascular

Gastro protection

Anti-infectious activity
Are there any precautions for use with Nettle leaves?
Contraindications:
Contraindicated in medical situations requiring a reduction in fluid intake (example: severe heart or kidney disease).

According to the EMA, the use of stinging nettle is not recommended in pregnant or breastfeeding women

Contraindicated in subjects under 12 years of age
How to take Nettle leaves and in what dosage?
Dry form:
Liquid form:
Association with 
blackcurrant
 1/3 for 2/3 nettle PA:
To fight against demineralization and asthenia, especially in a context of low ferritin.
In mineralization disorders (fractures, osteopenia, osteoporosis, etc.), in particular in patients with a history of hormone-dependent cancer , more particularly in the case of hormone therapy after breast cancer; growth dystrophy in children and adolescents; post-infectious convalescence (especially in children), post-partum, post-traumatic.
Against asthenia and arthritis pain in the context of overweight, obesity , insulin resistance, metabolic syndrome or diabetes.
For the prevention of rheumatoid arthritis, painful arthritis, especially in a context of demineralization or autoimmunity.
Medical bibliographic sources and clinical trials
 :
Broer J. et al .; Immunosuppressant effect of IDS 30, a stinging nettle leaf extract, on myeloid dendritic cells in vitro, J. Rheumatol, 2002

Schulze-Tanzil G. et al., Effects of the antirheumatic remedy hox alpha. A new stinging nettle leaf extract on matrix metalloproteinases in human chondrocytes in vitro, Histol. Histopathol., 2002

Chrubasik S. et al., Evidence for antirheumatic effectiveness of Herba Urticae dioicae in acute arthritis a pilot study. Phytomedicine, 1997

Riehemann K. et al .; Plant extracts from stinging nettle (Urtica dioica), an antirheumatic remedy, inhibit the proinflammatory transcription factor NF-kappaB, FEBS Lett., 1999

Gülçin I. et al., Antioxidant, antimicrobial, anti-ulcer and analgesic activities of nettle (Urtica dioica L.), J. Ethnopharmacol., 2004

Mittman P., Randomized, double-blind study of freeze-dried Urtica dioica in the treatment of allergic rhinitis, Planta Med, 1990

Roschek B. et al .; Nettle extract (Urtica dioica) affects key receptors and enzymes affects key receptors and enzymes associated with allergic rhinitis, Phytother. Res., 2009

Domola MS et al., Insulin mimetics in Urtica dioica: structural and computational analyzes of Urtica dioica extracts, Phytother. Res., 2009

Farahpour MR et al., Antinociceptive and anti-inflammatory activities of hydroethanolic extract of Urtica dioica. Int J Biol Pharm Allied Sci, 2015

Bnouham M. et al., Antihyperglycemic activity of the aqueous extract of Urtica dioica, Fitoterapia, 2003

Degirmenci NS car et al., Cytotoxic and Apoptotic Effects of Caffeic Acid and Caffeoyl Malic Acid on Brain Glioblastoma (U87 Mg); Bulletin of Pharmaceutical Research, 2016
Clementine. M.
Naturopath – Aromatherapist / Herbalist – Phytotherapist
Consultant in Clinical Phyto-aromatherapy and Ethnomedicine