Keep your feet warm while hydrating them this winter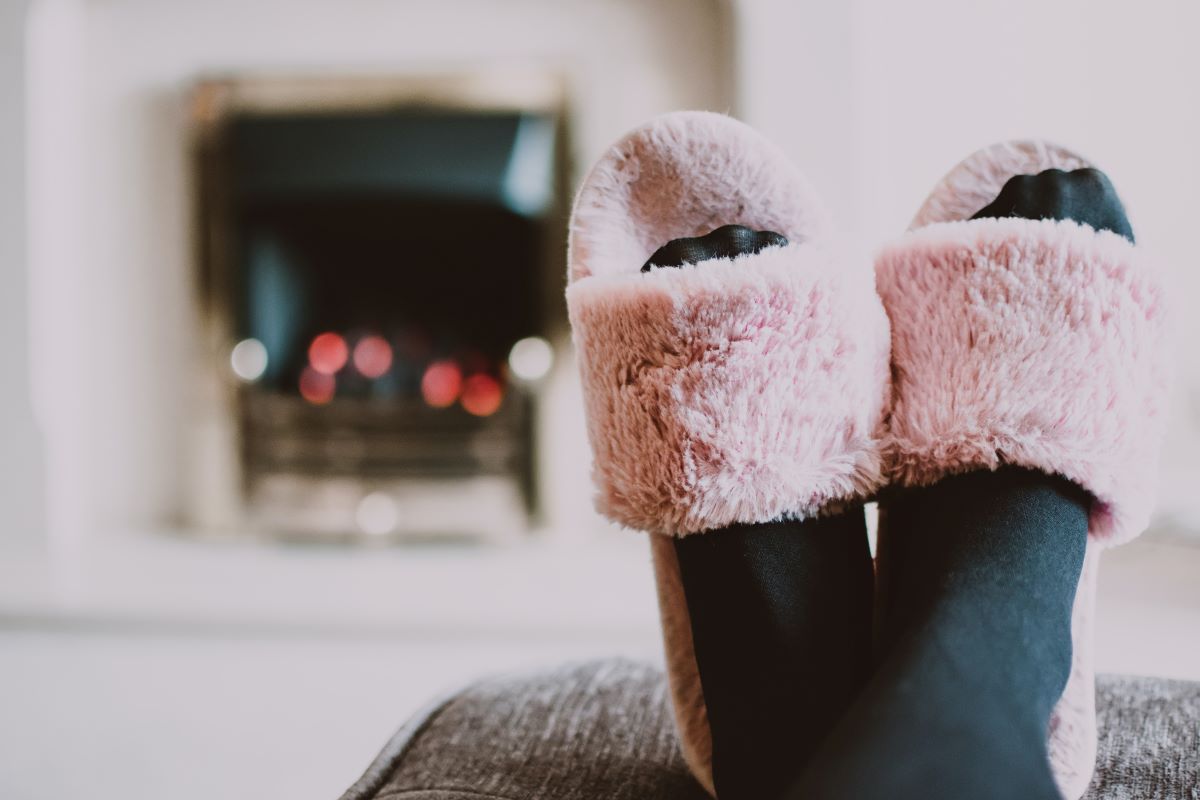 To avoid getting sick this winter, it's important to keep your feet warm. Wrapped up in woolen socks or in beautiful slippers , your little feet will be in heaven. But of course, with the cold setting in, the feet tend to dry out . So how do you kill two birds with one stone while having warm feet and taking care to hydrate them? Some tips in this article.
Moisturizing cream: your beauty ally during winter
When winter comes to the fore, the feet and hands are the most exposed to external aggressions:
They then need good protection in order to avoid a cold snap. So, in order to keep your skin healthy, even if it gets trapped in fur gloves and slippers, it needs to be hydrated and nourished deeply. You can find special creams for cold feet in pharmacies .
Using moisturizers is fully recommended in order to keep your feet well hydrated in winter. Even in our lined slippers , the skin will remain supple and elastic. Hydration helps to firm the tissues of the epidermis and stimulate blood circulation. And the warmth obtained in socks like the AIRPLUS Cabin Socks will help maintain the effect of this hydration.
An essential oil bath to keep your feet warm in your socks or slippers
Of course, you can just put your feet on the heater for a few minutes to warm them up before putting on your shoes. But that doesn't provide your skin with the required dose of hydration. Moisturizing the feet while keeping them warm is therefore a real challenge this winter. But rest assured, this mission is quite possible. To do this, nothing could be simpler than an essential oil bath .
Not only do essential oils stimulate blood circulation, but they can also bring a feeling of radiance and well-being under the sole of the foot. Ask your naturopath or pharmacist for advice on which essential oils may be appropriate in the bath. Then put on your slippers and socks .
Foot massage to keep them warm this winter
To avoid skin lesions due to winter cold, it is advisable to cover our feet and hands well. Bet on thick shoes and socks as well as slippers to keep your feet a comfortable temperature throughout the day. But also, remember to massage them on a regular basis. A massage of the soles of the feet up towards the ankles can very well diffuse heat, especially accompanied by a moisturizing or heating cream. Simple steps to keep your feet warm while hydrating them this winter.