The benefits of evening primrose oil on my skin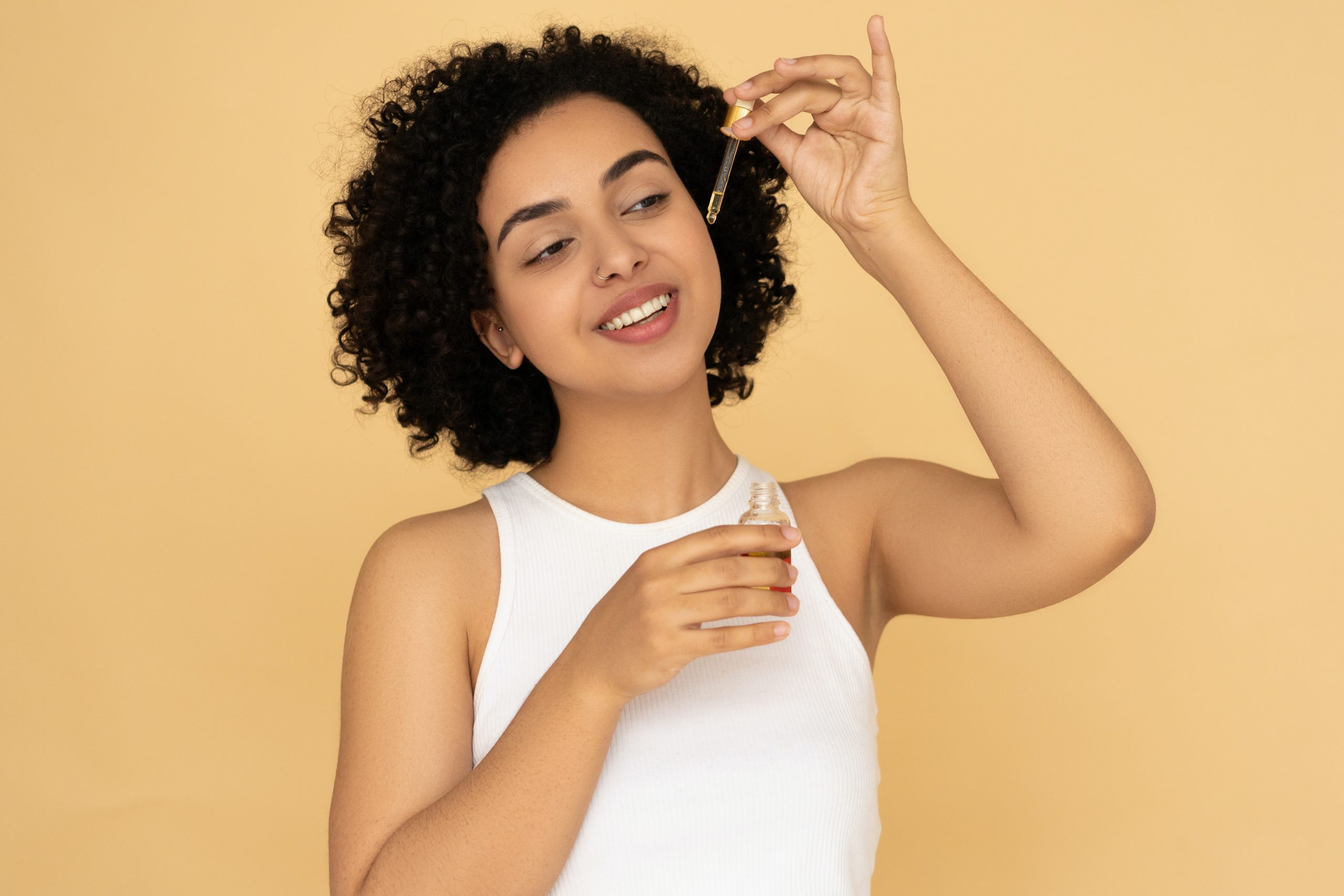 Called also ' primrose of the evening ' because of its beautiful yellow flowers which only open a few hours after nightfall, the evening primrose Flower (Oenothera biennis) was traditionally used by the North American Indians for its nutritional virtues and Dryer.
Presentation of Evening primrose oil
Botanical name: Oenothera Biennis, family of Onagraceae. Other names: Primerose oil, primrose evening oil. Used part: seeds. Evening primrose Oil is produced from the seeds of the evening primrose flower. It is a small yellow flower that has the peculiarity to open in the end day, when the sun sets, and fade at dawn. It was first discovered in eastern and northern North America, where the Amerindians used the evening primrose for its many health benefits: its roots and seeds were consumed, but it was also applied to treat skin diseases. Soon she conquered the whole world. Evening primrose oil is rich in essential fatty acids including linoleic and gamma-linolenic acids, vitamin E, fibre, minerals, and omega-6 that our body does not produce naturally.
The benefits of organic evening primrose oil on my skin
True beauty oil, the organic evening primrose oil Weleda For example is undoubtedly the beauty oil for women for their well-being and their beauty on a daily basis. Evening Primrose oil is recommended for mature skins as early as 40 years. It is suitable for very sensitive and reactive skins.
Prevention of skin Aging
Improves the brightness and beauty of hair, nails and skin
Promotes circulation and blood activity
brings a feminine comfort
The main virtue of evening primrose oil is to retension the tissues of the skin. It is therefore particularly recommended for mature skins, in order to combat the appearance of wrinkles, thanks to its restructuring and regenerative effects on the epidermis. As you get older, the skin will dehydrates and become more refined. Evening Primrose Oil gives it intense and deep hydration so that it keeps tone and firmness. It can be used both on the face and the body, and even on the parts where the skin is the most fragile, like the eyelids or the chest. As for acne skins, the gamma-linolenic acids contained in evening primrose oil are favorable to them. Indeed, they have an anti-inflammatory action that will calm the progression of pimples: evening primrose oil purifies and sanitizes the pores and regulates the production of sebum. Its assets also allow to reduce scars and soothe irritations.
Does he choose his evening primrose oil for his skin?
Always choose a 100% pure and natural oil, virgin, first cold pressure, and organic. For better quality, it is advisable to choose its organic evening primrose oil:
100% of the total ingredients are from organic farming.
Obtained by first cold pressure-pure guarantee
No paraben
GMO free
Without fragrance or synthetic dye
Not tested on animals
Find our selection of organic evening primrose oil in your bio online pharmacy…
How to use evening primrose oil?
The best time to apply oil on the face and body is at the exit of the shower or bath. The moisture and heat will open the pores and facilitate the absorption of the oil in the epidermis. Thus it will benefit from its profound benefits. The evening primrose formula, rich in essential fatty acids, easily penetrates the skin and hydrates it, wrapping it with a protective lipid film, which will also act as anti-wrinkles. Evening Primrose works against water loss, making it formidable to soften and loosen the epidermis effectively. For an oil to deliver all its virtues, you must first heat it in your hands and then apply it to the face by performing circular massages from the bottom to the top. But that's not all! It is also moisturizing, soothing and softening, thanks to its contents of phytosterols. Using both skin and hair or nails, evening primrose oil is also revitalizing and calms inflammation, especially skin.   For more information, do not hesitate to ask your pharmacist for advice.
Product coup de Coeur
Weleda Evening Primrose Revitalizing oil 100ml for mature skins of Weleda is a body care that will strengthen the hydration of your skin while preventing the skin sagging of the latter. Composed of jojoba oil and wheat germ oil, its delicious fragrance will envelop you for a sensation of well-being.
Sources
1-https://www.topsante.com/tous-les-avis-d-expert/l-huile-d-onagre-est-elle-bonne-pour-ma-peau-30640
2-Http://www.doctissimo.fr/beaute/beaute-naturelle/huiles-vegetales/huile-d-onagre
3-https://www.passeportsante.net/fr/ Solutions/PlantesSupplements/Fiche. aspx? doc = Onagre_huile_ps