Anti-ageing cream: how to choose an effective anti-wrinkle treatment in pharmacies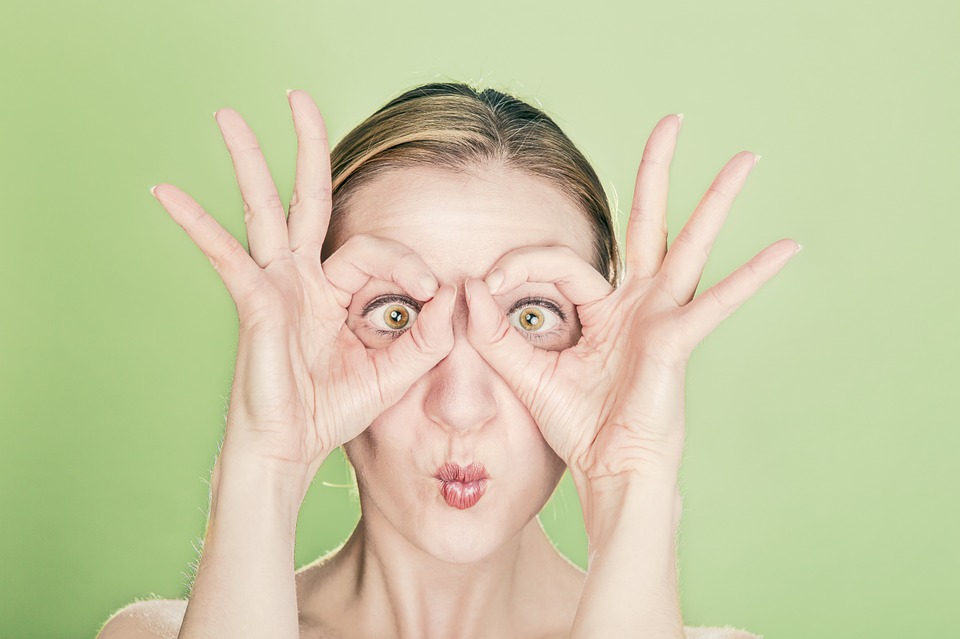 Skin aging is a natural physiological process where skin cells renew themselves less quickly. It begins on average around the age of 30 with the appearance of the first wrinkles. It is then recommended to use an anti-aging cream to plump the skin, stimulate collagen production and fill all wrinkles. But how to choose the most effective anti-wrinkle cream in pharmacies? To select your anti-wrinkle cream from all existing laboratories in pharmacies, it is important to understand the different needs of your skin according to your age, the different uses of anti-ageing treatments and the different anti-wrinkle active ingredients depending on your skin type.
Choose an effective anti-wrinkle cream in pharmacies according to the need of your skin
An effective anti-ageing cream is chosen according to the specific needs of its skin.The passing of time leaves marks at the corner of the eyes, a wrinkle of the lion on the forehead, and sometimes furrows in the neck … In the case of the first appearances of wrinkles, it is recommended to use a plumping treatment with hyaluronic acid such as the Mysterious Serum Repulpant of Garancia.
To firm the oval of the face, it is advisable to use massage treatments such as Caudalie's Rendensifying Kashmir Cream.
Fineles at the corner of the eyes, pockets, dark circles, eyelids that fall…Rich in vitamins and antioxidants, anti-ageing eye contour treatments moisturize and boost the action of cells to counter the effects of aging. For example, Bioderma Eye Contour Crealine reduces puffiness and blurs fine lines around the eye.
After the needs of his skin, it is necessary to study the anti-ageing assets… Antioxidants are used more and more in cosmetics to combat cell oxidation. True anti-wrinkles, they create an invisible barrier to protect the skin from external aggression. They are essential to have beautiful and plumped skin. Retinol, glycolic acid and hyaluronic acid are the most commonly used active ingredients in cosmetics. To reduce wrinkles, use a treatment consisting of at least one antioxidant.
Choose anti-ageing ingredients for an effective anti-wrinkle cream
After the needs of his skin, it is necessary to see in more detail the different anti-ageing active ingredients… To combat the appearance of wrinkles, fine lines and spots, some molecules in your anti-wrinkle creams purchased in pharmacies perform better than others.
Over the years, cell renewal and collagen production slow down, resulting in wrinkles and loss of skin elasticity and firmness. To combat this cellular slowdown, there are several active ingredients known for their anti-aging action. To choose the right anti-wrinkle cream, it is important that at least one of these active ingredients are present in its composition.
Retinol: derived from vitamin A, it acts both on the surface and in depth of the derm. On the surface, it has an exfoliating and antioxidant action to smooth the skin grain and promote radiance. In depth, it promotes collagen production. It treats installed wrinkles and pigment spots better, making it a more effective active ingredient for mature skin than for young skin.
Polyphenols: these are antioxidant active ingredients that fight against free radicals, molecules that have become unstable and promote aging. Polyphenols come from the plant world. They are found mainly in fruit, especially in grape seeds. As such, I recommend caudalie brand products, whose formulation is full of grape seed polyphenols that protect the skin from free radicals and have a plumping effect.
Anti-oxidants: zinc, selenium and vitamins A, C, E. Like polyphenols, they have an anti-free radical action, prevent the appearance of wrinkles and more generally strengthen immune defenses. In particular, vitamin C has a triple anti-wrinkle, anti-oxidant and good-looking action. It is used in many facials, where it works in synergy with other antioxidants, such as vitamin E, grape polyphenols or spruce.
Hyaluronic acid: it is a leading asset in anti-aging cosmetics. Produced naturally by the body, hyaluronic acid provides hydration, suppleness and firmness to the skin; but its quantity decreases over time. Cosmetic treatments that contain it give a smooth appearance to the skin grain and stimulate cellular activity in the heart of the derm to preserve its bouncing appearance.
Choose an anti-age cream based on your skin type
This morning, alone in front of your mirror, you are scrutinizing the relief of your face. Big, big, big, big, big, big You notice that a small fine lines have appeared in the corner of your eye. Determined to tame the marks of time, you rush to buy an anti-ageing treatment. But when it comes to choosing, you're in doubt about your skin type… (See article on How to Recognize Your Skin Type)
Thin, low-density skin should preferably turn to vitamin C-based anti-wrinkle creams (which promotes collagenase) to restore density, and possibly to creams containing vitamin A derivatives. Young skins (20 to 30 years old) can also turn to this type of cream, in prevention.
For thicker skins, in the case of people who smoke or who have been exposed a lot to the sun, we will instead recommend creams with fruit acids, for their peeling effect, which thin the layer of the skin and restore shine to these skins which are often a little dull. When the skin is damaged by time and wrinkled, we will move towards creams based on vitamin A acid if it is tolerated, if not to related creams, to act deeply.
How to choose an anti wrinkle cream with dry skin?
Dry skin is characterized by a fragility of the surface layer of the epidermis. The skin will therefore tend to become more refined and irritated easily. This type of skin needs an anti-wrinkle cream for dry skin, which must contain sunscreens, identical to those included in sunscreens, as well as anti-radicals fighting the harmful and oxidative effects of the sun on the skin.Avoid: exfoliating substances that irritate dry skin.
Eucerin Hyaluron-Filler Dry Skin Day Care is a sophisticated anti-wrinkle day care for dry skin made from hyaluronic acid formulated to fill all wrinkles, even the deepest ones. SPF 15 and UVA protection protects against early aging and wrinkle digging.
Nuxe Merveillance Expert Rich Cream Rides Installed

contains a dual anti-glycation technology – Oleoactive defrosting of Lys d'Lys d'Jour and Mimosa Bark of Constantinople, which targets the 3 major proteins of the skin (vimentin, collagen and elastin) to repair and protect them, thus helping to combat installed wrinkles and loss of firmness. The skin is nourished (Shea Butter).

Filorga NCTF Reverse Dry Skin Cream is a regenerating cream from Filorga Laboratories ideal for fighting the signs of ageing and nourishing your skin deeply.Its formula is rich in hyaluronic acid to fight wrinkles. A collagen booster, this facial allows you to regain smoother skin.
How to choose an anti-wrinkle cream if you have oily skin?
Oily skin is characterized by an important seborrhea that protects the epidermis. Its appearance may look greasy or shiny. Oily skin will therefore tend to need an anti-wrinkle cream that fights against loss of elasticity, and reduces the oily and shiny appearance of the skin. The anti-wrinkle cream for oily skin should protect the skin from factors that accelerate skin aging, such as the sun. It must contain sunscreens, as well as anti-radicals fighting the harmful and oxidizing effects of the sun on the skin.Avoid: applying anti-wrinkle cream for oily skin around the eye area.
For oily skin, Garancia Mysterious 30ml Repulpant Serum is suitable for reducing wrinkles, puffiness and dark circles. The skin of your face and eye area is instantly sheathed and hydrated, as if by magic!
Filorga Time Filler Mat Care Perfecteur Rides is

an anti-wrinkl

e enhancer

treatment f

or oily skin

.I

t gives the skin a matte effect and redensified features.
With Nuxe Insta Smoothing Purifying Mask, the combination of the benefits of Rose floral water and white clay, allows to absorb excess sebum and de-encrust pores leaving a soft and soothed skin.
How to choose an anti-wrinkle cream with mixed skin?
Mixed skin is characterized by the ambivalence of the texture depending on the area of the face. The middle area of the face is rather oily, while the rest of the face is rather dry. Mixed skin will therefore tend to become easily irritated. Since the majority of the face tends to be dry, mixed skin should be considered dry skin in terms of anti-aging care. This type of skin can hardly withstand cold-cold aggressions, dry air, use of hot water, skin soaps… Anti-wrinkle cream for mixed skin should contain sunscreens as well as anti-radicals.Avoid: acidic substances (AHA such as fruit acids or lactic acid, glycolic acid…) irritate the skin.
Nuxe Nuxuriance Ultra Redensifying Fluid Cream regenerates, regales the oval and smoothes wrinkles. Global anti-aging cream, for normal to mixed skin. This Nuxe fluid cream stimulates the birth of new cells with prolonged efficiency over time.
Filorga NCTF Reverse Mat Fluid Mattifying Mixed Skins is a regenerating fluid designed by Filorga Laboratories. Ideal for normal to mixed skin, this beauty treatment helps to combat the signs of ageing.
Eucerin Hyaluron-Filler Peeling – 30ml Night Serum

should be used at night as anti-ageing peeling can make the skin more sensitive to daylight and some of the formula's active ingredients are photo-reactive. It is also recommended to use sunscreen for one week after using pelling, as the skin may be more sensitive to sunlight.
Choose your anti-wrinkle cream based on your age
The needs of a 30-year-old woman differ from those of a 60-year-old woman. At the age of 20, a moisturizer is usually enough while making good habits: make-up removal morning and evening, regular scrub and masks, and hydration are the basis. At 30, the things that get angry begin.Expression wrinkles and wrinkles associated with dehydration appear.It is advisable to alternate the usual day cream and the so-called "first wrinkle" cream.If you have very thin skin that marks a lot or you are a smoker and wrinkles are particularly present, use the anti-aging cream and first wrinkles every day. From the age of 40, it is strongly recommended to use an anti-aging product morning and evening to bring hydration, shine and brightness to the skin.
Each age group corresponds to global skin characteristics that will determine the most appropriate anti-wrinkle routine to choose its anti-wrinkle cream.
Between the age of 25 and 35, focus on eye contour wrinkle treatments
In this age group, most women do not have marked wrinkles and may see slight expression wrinkles. In addition to a good overall lifestyle and daily hydration, it is better to focus on eye care, where the skin tends to become thinner and shows signs of fatigue.
From the age of 35, the anti-ageing antioxidants day care routine and moisturizing at night
From the age of 35, the cellular slowdown that is responsible for skin aging begins, hence the appearance of wrinkles and a loss of firmness. To prevent sagging skin and maintain a fresh complexion, opt for a day care enriched with antioxidants and hyaluronic acid.
With Propolia Serum Redinamizing Bio Gelé Royale Flowers of Hyaluronic Acid, for example, give your skin a makeover! The bio energizing serum brings hyaluronic acid and antioxidant assets from Royal Jelly and organic medicinal plants; to help revitalize and plump the skin.
At night, promote cell renewal with a deep, firming moisturizing treatment, such as Resultime Night Redensifying Cream Vitamin A 50ml: Vitamin A night anti-ageing treatment that redensifies and plumps the skin while fading wrinkles. It is suitable for all skin types. This Resultime night cream works effectively during your sleep, an essential period in cell renewal.
You can also combine your anti-wrinkle cream, an anti-ageing dietary supplement. Nhco Aquaderm Anti Rides Repulpeur is a dietary supplement for dehydrated, water-deprived skin with fine lines of dehydration. The results are visible as early as 3 weeks of treatment. Plumped skin, and blurred fine lines.
After 45 years, opt for anti-tasking care
From the age of 45, brown spots can appear on the face, hands, neck or décolleté…There are several possible causes for these stains to appear on your skin:
Acne: If you expose a pimple to the sun it may cause hyperpigmentation of the skin resulting in the appearance of these brown spots.
Hormones: Birth control pills or other hormone balance-altering drugs may also be the cause. Hormonal activity can also lead to melasma, also known as the "pregnancy mask," a form of irregular pigmentation that affects some pregnant women.
Sun exposure: prolonged exposure to dark spots also known as solar lentigos.
Aging: they can start to appear at the age of 40. Indeed, aging triggers an overproduction of melanin. The areas most easily exposed to the sun are most affected (hands, face, neck, chest)
With dry or normal skin, it is advisable to turn to the use of anti-stain serums like Garancia Lightning Moon Serum Main Anti Spots which nourishes the epidermis and smoothes fine lines, or Caudalie Vinoperfect serum anti stain shine that corrects existing spots, prevents their appearance and sublimates the glow of the complexion.
If you have oily skin, prefer a local oil-free application like eneomey Light Renew Gel which is a night care designed for oily skin is mainly recommended for pigment spots on the face.
Finally, it is important to choose your organic anti-wrinkle cream according to the needs of your skin and age. Dry skin creams have no exfoliating acids and are less irritating. Anti-ageing for oily skin consists mainly of anti-wrinkle anti-wrinkles regulating sebum. You should also know that day creams contain fragrances and anti-UV and anti-pollution active ingredients. Night wrinkle treatments moisturize and nourish the skin to promote cell renewal.
Emmanuel.