The hawthorn, the white thorn that goes straight to the heart!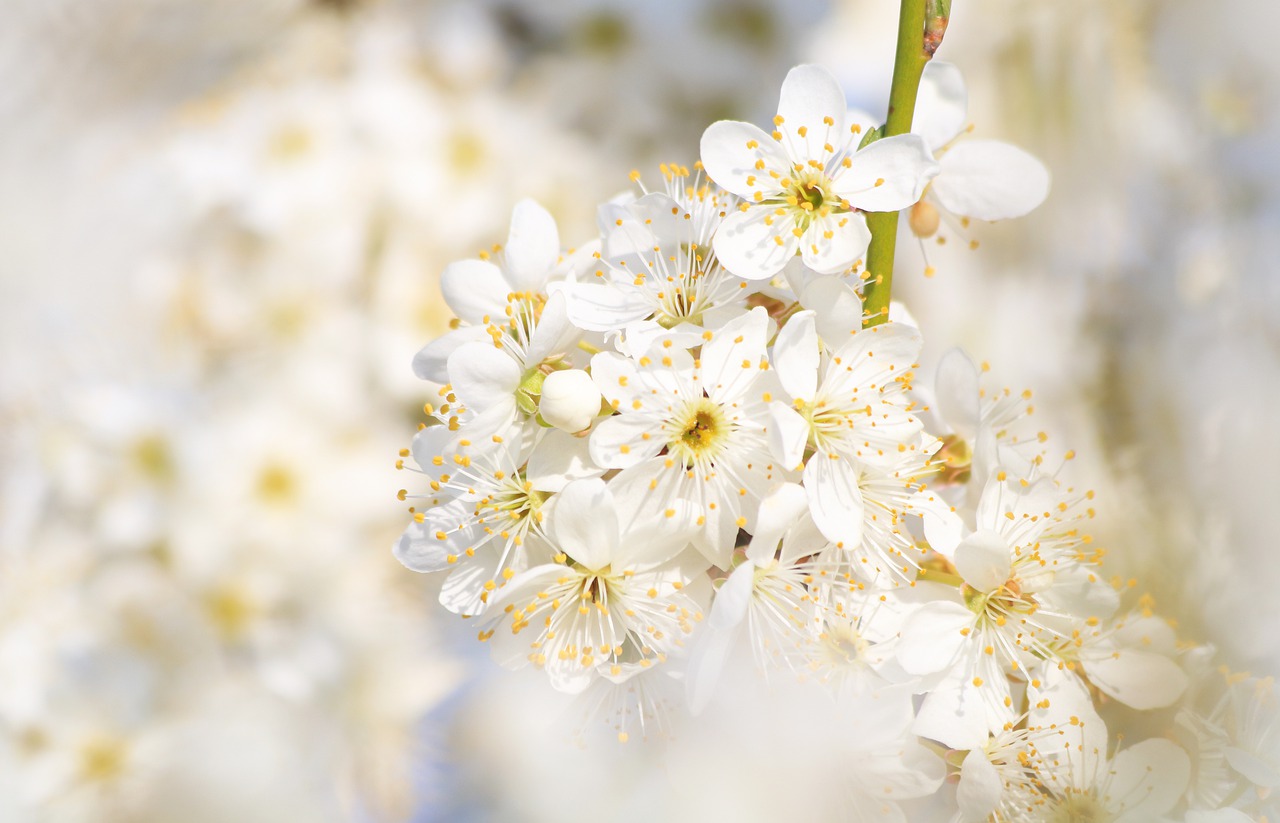 Host of the countryside, the hawthorn likes the edge of forests where it seems to be on guard, both in the direction of open and covered places where, then, we see it teaming up with large deciduous or coniferous trees. But it is undoubtedly none to the hedge that it is, with the black thorn, the most attached, the same hedge still quite misunderstood and of which Émile Cardot wrote in 1907 that one should not speak ill of it because " it is able to form excellent fences, not to mention that these shrubs such as hawthorns, coudiers, junipers, forming what is called the deadwood , are avant-garde plant species that prepare the ground to others with more imposing statures: trees.
So by what mysterious prodigy has the hawthorn been able to enjoy and does it still enjoy a popularity that oscillates between indifference and belated recognition of the benefits it is capable of lavishing?
A little history
Antiquity unfortunately tells us nothing on the subject. It was from the 13th century that the first signs of interest in hawthorn came from the Italian Pierre de Crescens , who consequently made the flowers of this shrub a remedy for gout. Then, three centuries later, it was up to the German Jérôme Bock to use these same flowers against pleurisy.
But the salvation will come from a country doctor, almost contemporary of Henri Cazin (1836-1891), Ernest Bonnejoy (1833-1896), a man of providence that Leclerc (historian of herbal medicine), unearthed from relatively recent papers. , since a year after Bonnejoy's death , Leclerc gets his hands on various notes that are owed to him and in which he suggests having read an anonymous document dated 1695, and in which the author advises the periwinkle , lady's mantle and hawthorn to regulate blood pressure and act on arteriosclerosis. This is undoubtedly the first time that we mention the fact that the hawthorn has a heart !
After reading this text from the end of the 17th century, Leclerc therefore proceeded to successfully experiment with hawthorn as a moderator of cardiovascular erethism and favored this plant through clinical observation which would last for more than three decades. .
It is therefore, yes, one can say it, at the end of the XIXe century that starts this new part of the therapeutic career of the white thorn, its effectiveness having been demonstrated at the turn of this century on the disorders of the heart , the angina, or even cardiac arrhythmia.
What are the main pharmacological properties of Hawthorn flowering tops?
Regulatory property of the cardiovascular system:
Cardiotonic action:
This action indeed demonstrates a

strengthening of the contraction of the heart

(positive inotropic effect), a

slowing of the heart rate

(negative chronotropic effect), and a

regularization of the heart rate

.

In the form of hydroalcoholic extract, there is thus an improvement in the symptoms associated with stage I and II

heart failure

described in the New York Heart Association: with increased tolerance to exercise and the ejection fraction of the ventricle. left (FEV).
Cardioprotective action:
Cardiac protection is demonstrated in

angina pectoris

,

hypertension with myocardial insufficiency

as well as

mild cardiac arrhythmias

.

An increase in coronary blood flow, myocarditis irrigation, and exercise tolerance could, however, be observed. Cardiovascular protection also involves inhibiting enzymes such as angiotensin and phosphodiesterase converting enzyme,

anti-inflammatory

and

anti-hyperlipidemic

effects , and improving the status of antioxidant enzymes.

An improvement in myocardial tolerance is in fact demonstrated in an oxygen deficiency by reduction of reperfusion lesions following ischemia-reperfusion with a 50% drop in lactate dehydrogenase (LDH) released, the size of the area infarctia and

arrhythmia

phenomena .

An improvement in the function of the vascular endothelium and its role as a barrier (decrease in endothelial hyperpermeability and relaxing effect) has been demonstrated, hence an interesting action in

atherosclerosis

or

heart failure

. This is confirmed by a 2015 double-blind, placebo-controlled study in subjects with stable angina, which shows that taking a hawthorn extract in combination with exercise decreases the risk of atherosclerosis.
Vascular and cerebral protective action:
The

vitexin

(one of the components of the hawthorn) additionally neuroprotective effects

in vitro

.

In vivo

, this substance protects in particular the brain against ischemia / reperfusion lesions.

A standardized ethanolic hawthorn extract,

in vitro

also reduces the oxidative stress responsible for the aging of the endothelium.

In vivo

, hawthorn improves the

memory deficit

induced by

scopolamine

,

improves learning

, decreases the activity of acetylcholinesterase as well as the level of lipid peroxidation while increasing the activity of superoxide dismutase.
Hypotensive action:
By inhibiting the converting enzyme

in vitro

, resulting in a vasorelaxant effect.

Hawthorn

also reduces cardiac hypertrophy

following hypertension.

The hypotensive action of hawthorn extract was confirmed in a randomized, double-blind pilot study in mild essential

hypertension

. Its action on the cellular concentration of Ca ++ and inhibition of Na + / K + -ATPase), with decrease in the resistance of peripheral vessels, inhibition of the angiotensin converting enzyme (flavonoids, proanthocyanidins), as well as hypotensive effect interesting in

diabetics

.
Anti-inflammatory and antioxidant action:
The

vitexin

exhibits activity

anti-inflammatory

, thus inhibiting the migration of neutrophils and release of proinflammatory mediators.

The antioxidant effect of hawthorn is in particular linked in part to oligomeric proanthocyanidins or OPC (= proanthocyanidins).
Action on anxiety:
Action

sedative

and

anxiolytic

(especially in hypertensive patients), with

decreased aggression

.

Lowers body temperature, thereby

preparing for sleep

.
Are there any precautions for use with Hawthorn?
Contraindications:
According to the EMA, the use of hawthorn is not recommended in pregnant or breastfeeding women or in children under 12 years of age.
Precautions for use:
Like any sedative plant, depending on the dosage and the sensitivity of the person, hawthorn could cause a decrease in alertness and be dangerous when using machines or driving vehicles.

It is likely that the use of an infusion of hawthorn flowers does not present any risk, and that it is better to avoid fruit extracts, because of the presence of astringent tannins.
Drugs interactions :
Hawthorn induces CYP 3A4 in phase 1 of hepatic detoxification. The use of hawthorn may therefore have a potentiating effect on

digitalis

,

nitrates

,

antihypertensive

drugs (such as beta blockers),

lipid lowering

agents . Their concomitant use may, however, require a reduction in the dosage of these drugs and requires medical advice.
How to take Hawthorn and in what dosage?
Dry form:
In medicine:
Hawthorn is part of the composition of a large number of phytotherapy specialties, in the form of a dry extract , alone or in combination with other plants, such as valerian, passionflower , lemon balm, eschscholtzia, at a rate of " 1 to 2 tabs or capsules 2 to 3 times / day, depending on the clinical condition.
Liquid form:
As a food supplement:
Standardized fluid extract of fresh plant

: 5 to 10 ml per intake in water, 1 to 3 times per day, depending on the intensity of the symptoms.

Full suspension of fresh plants

: 5 ml 2 to 3 times / day in water.

Infusion or decoction

: 10 and 20g of dried flowers for 1L to infuse for 10 minutes in boiling water. Drink 2 to 3 cups a day. Hawthorn berries (cenelles) are astringent and have a favorable effect on sore throats. They have the same chemical properties as flowers. Their decoction allows you to gargle against sore throats.
In case of anxiety with hyperactivity.
In treatment of anxiety and muscle tension with functional cardiovascular signs.
For sleep disorders with neurotonic signs (palpitations, hyperemotivity, anxiety).
Against the signs of hyposerotoninergie (irritability, aggressiveness, impulsivity, late falling asleep, etc.) with cardiac erethism.
To fight against arterial hypertension (HTA), cardiovascular prevention.
In prevention of cerebral microcirculatory insufficiency in a context of vascular risk.
Medical bibliographic sources and clinical trials
:
A.-S. Abdul-Ghani, R. Amin, MS Suleiman. Hypotensive Effect of Crataegus oxyacantha. International Journal of Crude Drug Research, 1987

Walker AF, Marakis G, Morris AP, Robinson PA. Promising hypotensive effect of hawthorn extract: a randomized double-blind pilot study of mild, essential hypertension. Phytother Res. 2002

Lacaille-Dubois, Franck U, Wagner H. Search for potential angiotensin converting enzyme (ACE) -inhibitors from plants. Phytomedicine. 2001

Orhan IE. Phytochemical and pharmacological activity profile of Crataegus oxyacantha L. (hawthorn) – A cardiotonic herb. Curr Med Chem. 2016

Xu Y, Zhang Y, Zhou F, Zheng Y, Zhu X. Human pregnane X receptor-mediated transcriptional regulation of CYP3A4 by extracts of 7 traditional Chinese medicines. Zhongguo Zhong Yao Za Zhi. 2011

Wang Y. et al., Vitexin protects brain against ishchemia / reperfusion injury via modulating mitogen-activated protein kinase and apoptosis signaling in mice, Phytomedicine, 2015

Khemais-Benkhiat S. et al., The Redox-sensitive induction of the local angiotensin system promotes both premature and replicative endothelial senescence: Preventive effect of a standardized crataegus extract, J Gerontol a biol Sci Med Sci., 2015

Abdul-Ghan AS et al., Hypotensive Effect of Crataegus oxyacantha, International Journal of Crude Drug Research, 1987

Walker AF et al., Promising hypotensive effect of hawthorn extract: a randomized double-blind pilot study of mild, essential hypertension, Phytother Res., 2002

La caille-Dubois MA et al., Search for potential angiotensin converting enzyme (ACE) – inhibitors from plants, Phytomedicine, 2001

Orhan IE, Phytochemical and pharmacological activity profile of Crataegus oxyacantha L. (hawthorn). A cardiotonic herb, Curr Med Chem., 2016

European Medicines Agency, Assessment report on Crataegus spp., Folium cum flora, 2014
Clementine. M.
Naturopath – Aromatherapist / Herbalist – Phytotherapist
Consultant in Clinical Phyto-aromatherapy and Ethnomedicine