What are the different types of anti-Covid masks?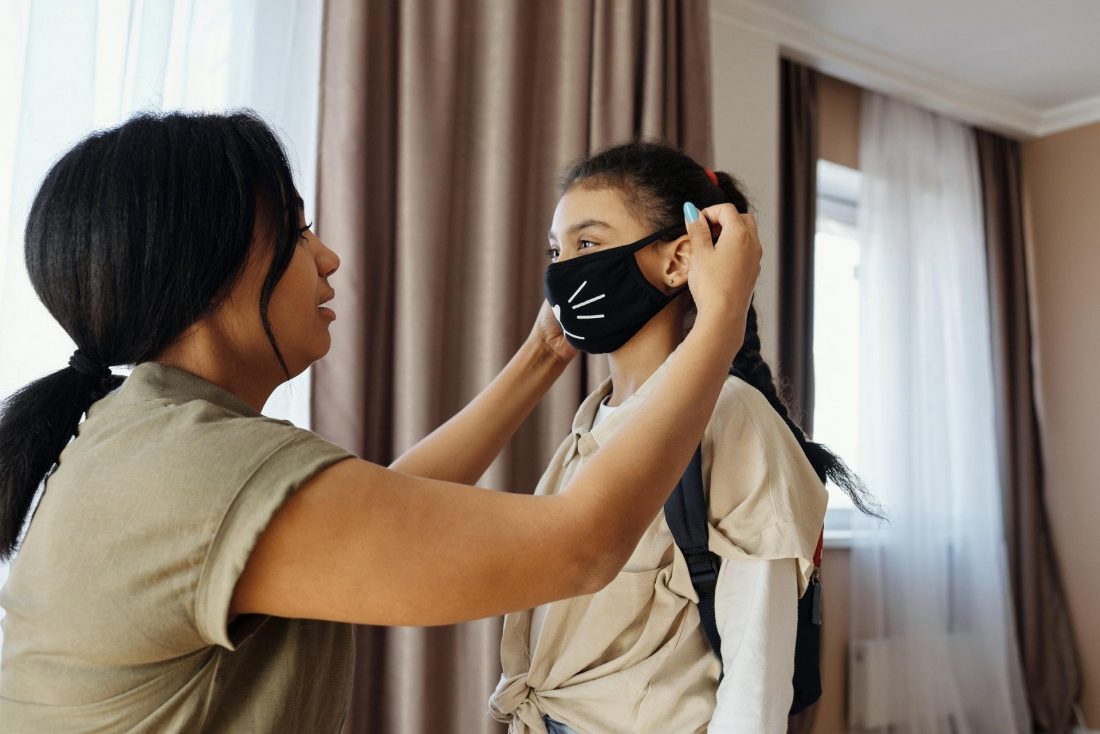 The masks have become indispensable to our daily since the pandemic Covid-19 . The SARS-Cov-2 virus attacks the respiratory tract . It is all the more dangerous as its propagation is facilitated due to the volatility of infectious particles . To protect yourself, wearing an anti-covid mask is becoming mandatory in many public places. The masks available are varied and each have their own specificity. To help you, find out what the different types of anti-covid masks are available in pharmacies.
The surgical mask
For single use, it is a medical device that meets the NF EN 14683 standard. It makes it possible to trap the emanations of respiratory flows (saliva, secretions…) emitted by its wearer without hindering his breathing. It also protects against possible droplet projections from an interlocutor facing each other. However, depending on the circumstances, the smallest airborne particles, potentially infected, can pass through its tissue. It can be worn for a maximum of 4 hours, then to be thrown in the trash.
The

type I

filter 95% of exhaled particles larger than 3000 nanometers;

The

type II

provides a bacterial filtration efficiency greater than 98% of a medium-sized aerosol 3 .mu.m

And

Type IIR

provides more than 98% bacterial filtration efficiency of an average 3 µm aerosol and is splash resistant.
FFP mask
An FFP mask is a respiratory protection device thus meeting standard NF EN 149. In fact, it protects against inhalation of droplets and particles suspended in the air. Due to its high level of filtration , the FFP protective mask can make breathing difficult. There are three categories of FFP masks, depending on the effectiveness of the filter and the face leakage:
FFP1

masks filter at least 80% of aerosols with an average size of 0.6 µm (total inward leakage <22%).

FFP2

masks filter at least 94% of aerosols with an average size of 0.6 µm (total inward leakage <8%).

And

FFP3

masks filter at least 99% of aerosols with an average size of 0.6 µm (total inward leakage <2%).
Models with valve (or valve) are also available. These therefore facilitate breathing and evacuate heat and moisture to ensure better comfort.
Single-use FFP2 or KN95 mask for virus prevention: Disposable respiratory protection mask. Very comfortable to wear, with 95% filtration efficiency. This mask must fit perfectly on the face for an optimal seal. It has two elastic bands that adjust behind the ears and an adaptable nose clip to conform to the shape of the face.
General public mask
The "general public filtration greater than 90%" fabric masks are washable and reusable . They are intended in particular to prevent the projection of droplets and filter emitted particles of a size greater than 3 microns. The category 1 mask is recommended by the High Council of Public Health. The category is listed on the UNS1 packaging (Non-Sanitary Use Category 1):
Respiratory protection mask for Adult Child Category 1: In the shape of a duckbill , for optimal breathing comfort and adaptation to any type of face. This mask is validated by the Directorate General of Armaments and complies with the AFNOR S76-001 standard. This barrier mask filters more than 90% of particles and can be worn for up to 4 consecutive hours and can be reused 10 times after washing. Composed of synthetic fabric, with a high level of filtration.
Anti-projection barrier mask in fabric reusable 100 times Category 1 : certified washable 100 times, French manufacture in jersey fabric certified OEKO-TEX . Soft and comfortable, it suits both adults and children. Machine washable at 60 ° with your usual detergent, without tumble drying.
Whether surgical, FFP, or fabric, the mask should ultimately cover the nose, mouth, and chin. For optimal protection, it is essential to respect barrier gestures.