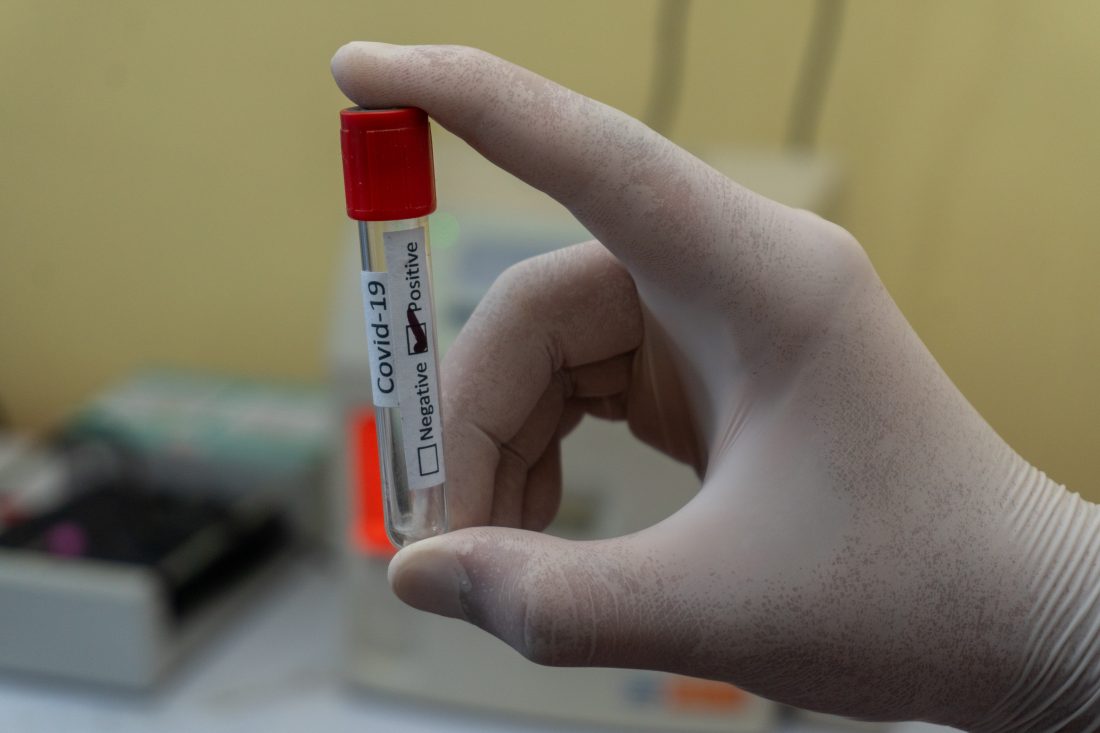 What is the current situation on COVID-19 ?
In week 021, the improvement of epidemiological indicators and the reduction in hospital pressure continued. In particular, immunization coverage continues to increase. As of June 1, 2021, 39.1% have received a first dose and 18.6% of the population is fully vaccinated. While immunization coverage is progressing among adults and younger people, the level reached among older people, albeit high, is only increasing very slightly.
For the first time since October 2020, there has been a significant decrease in depressive states. In the context of the lifting of health restriction measures, the circulation of worrying variants must always encourage the maintenance of all other control measures at a high level.
Amount of virus and severity of disease :
The severity of the illness you will develop from a viral infection depends on the amount of virus (the "viral inoculum", or viral dose) to which you were initially exposed. If the dose on exposure is very high, then the immune response is exceeded. When the virus takes hold of a large number of cells, the immune system goes to great lengths to contain the infection. This causes a lot of damage to the body, which worsens the symptoms seen in infected people. On the other hand, if the initial dose of the virus is low, the immune system is able to contain the virus by employing less drastic measures. In this case, the person has fewer symptoms, if any.
So how can we reduce the dose of exposure to COVID-19 ?
Most infectious disease researchers and epidemiologists believe the coronavirus is spread primarily by droplets. And, to a lesser extent, by aerosols. As a result, good masks are able to block at least 80% of the viral particles.
How to get a good mask

?

At Soin et nature, we offer you the "barrier mask" device intended to supplement barrier gestures and social distancing rules.

These masks are washable, reusable and 100% recyclable at the end of the cycle. Masks made by a French hospital linen manufacturer.

Tests have shown that you get a gain in terms of filtration and breathability from the first wash. They guarantee, even after 100 washes, an excellent rate of filtration and breathability.
Where to get effective and natural hydroalcoholic gel ?
We also offer you the sanitizing antibacterial gel with 3 essential oils from Puressentiel.
This hydroalcoholic gel with 3 essential oils is perfect for disinfecting your hands quickly at any time of the day. With its moisturizing effect, this antibacterial gel, with aloe vera, will not dry out your hands. It destroys viruses and bacteria 99.9% from the first minutes.
Composed of essential oils of lemon, lavender and tea tree, this antibacterial gel therefore has properties:
Antiviral
Antiseptic
Bactericidal
Virucidal
Where are we in terms of clinical research on natural treatments for this pandemic? ?
As the COVID-19 epidemic hits the planet massively, researchers and healthcare professionals are trying to find a cure.
For now, Pfizer bioNtech, Moderna, AstraZeneca, Curevac and Novavax have marketed effective vaccines against Covid-19. Medicines have also been tested for many months; tocilizumab (Actemra / RoActemra) and dexamethasone have recently joined the short list of drugs effective against Covid-19 in severe forms.
The first phase of vaccination began on Sunday, December 27. In accordance with the recommendations of the Haute Autorité de Santé (HAS) to which Public Health France has contributed, it concerns the elderly residing in EHPADs and long-term care units (USLD) and professionals working in these establishments, in particular those with an increased risk of severe disease or death (over 65 years of age and / or presence of comorbidity).
An effective herbal remedy against covid-19 developed in Madagascarr ?
(Lucile Allorge and Bruno David)
To date, with zero deaths, 248 sick and 112 recoveries, the Big Island seems spared from the pandemic. In addition to a rapid closure of borders, Madagascar is promoting a preventive and curative remedy based on medicinal plants. This "Covid-Organics" or "Tambavy CVO" remedy can be found in extract bottles (33 cL) or tea bags.
Despite WHO injunctions for lack of evidence on its effectiveness, Madagascan President Andry Rajoelina promotes this local herbal tea among African nations.
This remedy was developed under the direction of Dr Charles Andrianjara, Director General of IMRA (Malagasy Institute for Applied Research). This internationally renowned institute since its creation in 1957 by Prof. Albert Rakoto-Ratsimamanga and botanist Pierre Boiteau has developed more than fifty products by combining traditional pharmacopoeia and a scientific approach.
The IMRA was also founded thanks to the success of the local development by Pierre Boiteau and his colleagues of a drug, Madécassol, a powerful healing agent produced from Centella asiatica. It was again the IMRA that introduced the use of artemisinin and the production of annual mugwort in Madagascar in 1975 to fight against malaria.
While awaiting confirmation of the clinical efficacy of "Covid-Organics" by other African experts, we should be delighted that Madagascar is graciously sharing its "medical discovery" with other African nations. This is an excellent signal in a globalized world where competition and the race for profit too often outweighs sharing and cooperation.
Note on artemisia annua or "Chinese mugwort » :
(Christian Busser,
Dr in pharmacy and ethnology,
professor of ethnomedicine at the University of Strasbourg)
Artemisia annua plays a special role in China in the fight against the coronavirus. It has the advantage of having no side effects and being non-toxic. It is also available in large quantities while being inexpensive. It is used to treat fevers and respiratory syndromes that may worsen and take up intensive care spaces.
Treatments that combine conventional medicine and traditional Chinese medicine to fight SARS-CoV have already proven their effectiveness. The WHO commissioned a study in 2004 on the complementarity between conventional treatment and traditional Chinese medicine in the treatment of SARS-CoV. This study highlights that, under certain conditions, conventional treatment with antivirals is more effective when accompanied by complementary herbal treatment. This synergy is all the more important for moderate to severe cases, which are those which present a problem for health services today by mobilizing dedicated personnel, equipment and infrastructure over an unusually long period.
This traditional Chinese medicine treatment comes in the form of decoctions of ten medicinal plants. Artemisia annua is used in the case of moderate to severe breathing difficulties thanks to its formulation adapted to each type of case.
Very recent studies on SARS-CoV-2 further confirm the potential of Artemisia annua in the fight against the epidemic.
A study attempts to digitally simulate the chemical inhibition of test molecules on the main protease of SARS-CoV-2. These results echo another study which screens through supercomputers the molecules that could potentially prevent the virus from attaching to ACE2 receptors located in particular in the lungs. The study concludes that the 3rd and 5th best candidates are luteolin and quercetin, both present in Artemisia annua. These recent results support the rationale for using Artemisia annua as an adjunct in the fight against COVID-19.
It would be necessary and useful to quickly conduct a complementary clinical study to those already carried out in China with an exemption at the pharmacopoeia level, because it is listed in the Chinese Pharmacopoeia, but not in the French Pharmacopoeia. The military health service could conduct such a clinical study given our privileged links with Africa, which has considerable and immediately available resources.
(Christian Busser
Dr in pharmacy and ethnology,
professor of ethnomedicine at the University of Strasbourg)
Blackcurrant fruits have documented antiviral activity since the 2000s by the presence of anthocyanins in particular.
In the respiratory symptoms linked to the COVID-19 infection, it therefore seems possible to advise blackcurrant:
Leaves in herbal medicine
Gemmotherapy based on young leaves
to limit the inflammation associated with COVID-19 correlated with a cytokine storm and for its antiviral effect. Ribes nigrum is used in particular a lot in herbal medicine as in gemmotherapy in multiple anti-inflammatory indications.
So let's remain cautious, and be vigilant!
Naturopath – Aromatherapist / Herbalist – Phytotherapist
Consultant in clinical phyto-aromatherapy and ethnomedicine