Which slimming drainers to choose to lose weight this summer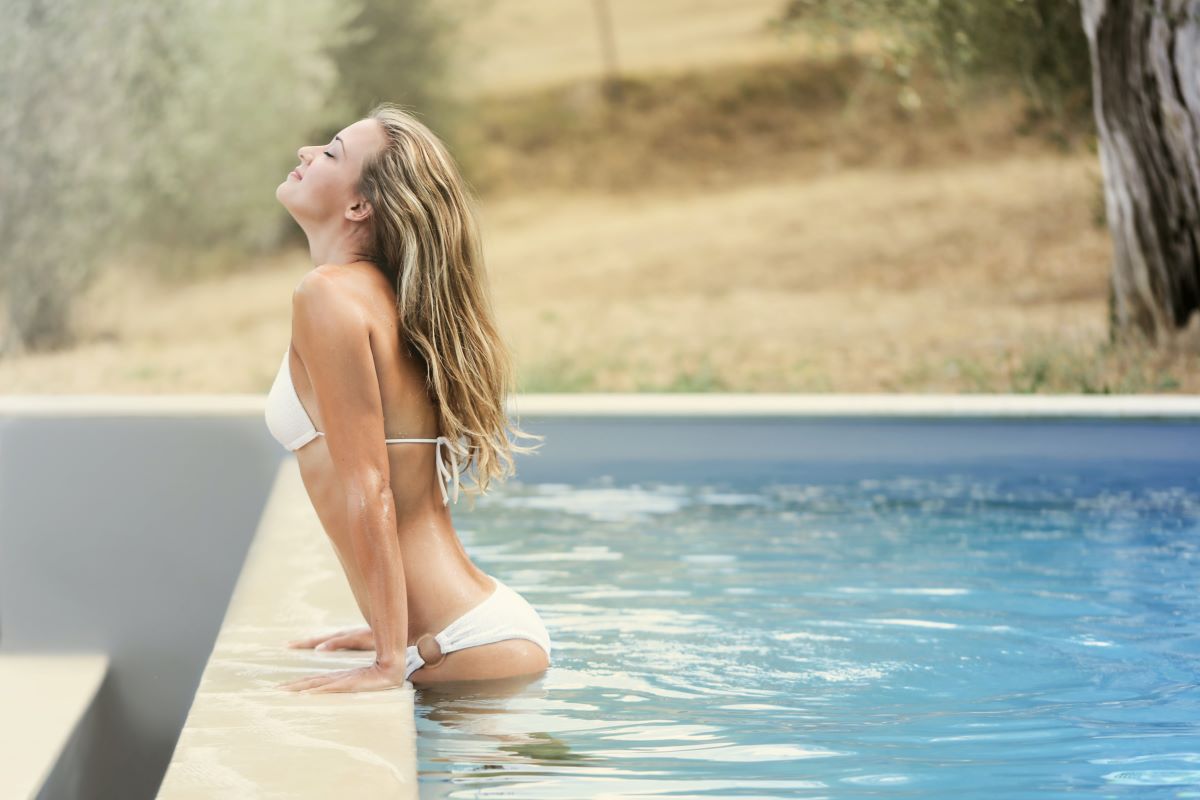 When the warm weather returns, everyone has their own magical method to sculpt the ideal "summer body". This is why many are turning to so-called "slimming drainers" products.
In drinks as in capsules, these herbal products indeed promise to remove cellulite and other dimpling. In addition, they are believed to provide general health benefits by improving blood circulation and promoting the elimination of toxins.
However, it is advisable to choose your fat-burning "potion", because all slimming drainers are not created equal.
How do slimming drainers make you lose weight ?
Natural fat burners exist in many forms: capsules such as food supplements, detoxifying drinks… These products allow us to lose extra pounds, especially at this approach of the summer season. This action, almost magical, we owe it to the assets contained in the drainer.
Usually, these ingredients are diuretics, active ingredients known to promote weight loss (green tea,pineapple, guarana, etc.). They act directly on the body at several points. The drainer improves metabolism and allows the body to exercise better. Its action is located in the emunctories, that is to say the organs responsible for the elimination of toxins (respiratory tract, skin, digestive and urinary system, liver).
Indeed, the drainers have proven their detoxifying effect. Finally, draining drinks are known to limit water retention.
Where to buy my draining drink and how to use it ?
To benefit from the virtues of slimming drainers, it is strongly recommended to contact pharmacies and drugstores. Where qualified professionals can direct you to the right products for your health as well as your goals.
Indeed, for the various actions sought, eliminating excess water, burning fat or detoxifying, some formulas will be more effective than others. But, for weight loss, the ideal is to find the drainer that offers a good balance between all these functions. This is particularly the case with the Puressentiel Minceur Booster Draineur 240 g and the Milical Draineur Ultra Slimness 2 bottles of 500ml.
Draining drinks are generally taken as a cure. Obviously, the catches and their frequencies depend on our needs and the product consumed. However, an average of 10 days cure is recommended. However, if you want more frequent consumption, it is recommended that you seek the advice of a health or food professional. A nutritionist, for example.
Home slimming drainer, which plants to favor ?
Obviously, it is possible to concoct your own draining drink. Some plants and foods are known for their diuretic and draining effects on the body. Of these natural ingredients, we can cite: Green tea, guarana, coffee, artichoke, dandelion, black radish, hibiscus, fennel, pineapple… In drinks, in decoction or even in smoothie, these natural products are true slimming allies.
Which drainers to lose weight ?
We can adopt homemade drainers just like ready-to-drink drinks. It depends on our needs and our resources. However, for more efficiency, the consumption of drainers must be accompanied by a healthy lifestyle. A balanced diet, optimal hydration, regular physical activity … By improving the lifestyle, the effectiveness of drainage will only be amplified.