The Movember Campaign to Fight Prostate Cancer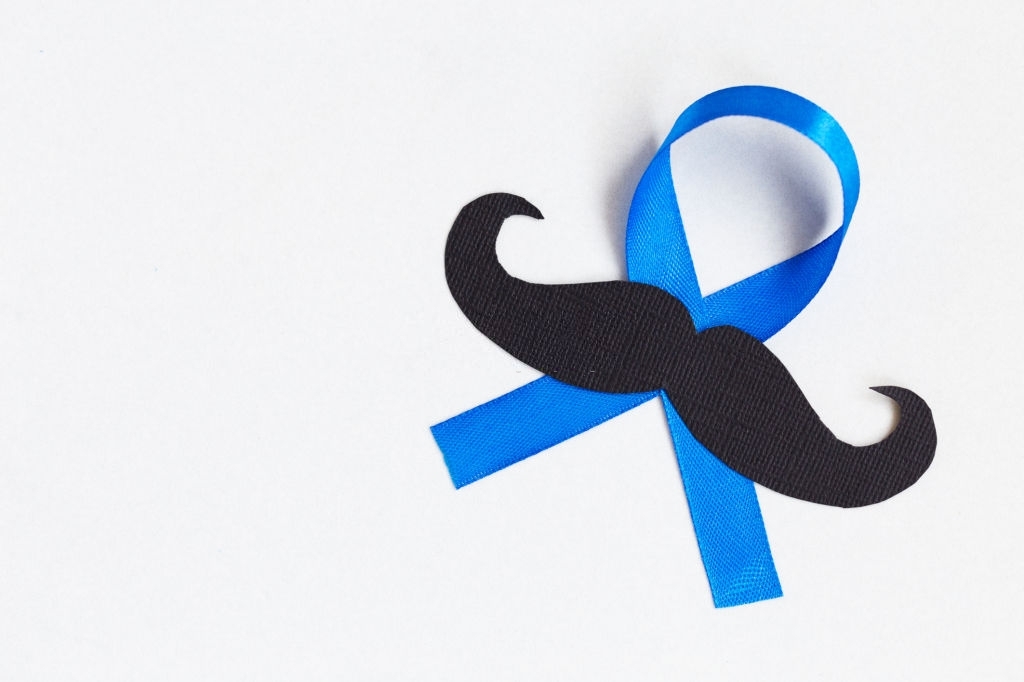 Prostate cancer is the second leading cause of cancer death in men; 25% of men with prostate cancer die from it each year. Additionally, many patients require treatment to alleviate symptoms such as pain, bleeding, and urinary obstruction . Thus, prostate cancer is also a major cause of suffering and health costs. The high death rate from prostate cancer may be due to late screening .
What is the Movember campaign?
Like the Pink October in support of breast cancer screening, Movember is a screening campaign for prostate cancer . Every year in November, men around the world are invited to grow a mustache in an effort to raise public awareness and raise funds for prostate cancer research. Men who wish to take part in Movember must register on the foundation's official website, movember.com
What are the causes of prostate cancer?
The causes of the disease are mostly unknown, although hormonal factors are involved and diet may have an indirect influence; certain genes potentially involved in hereditary prostate cancer have in particular been identified. Suspicious prostate cancer may therefore result from elevated serum prostate-specific antigen values and / or from a suspicious digital rectal examination result.
For a definitive diagnosis, however, a positive prostate biopsy is requested. The therapeutic strategy is in fact defined according to the initial stage of the PSA, the grade of the disease, the age and the general condition of the patient. In localized disease, watchful waiting is indicated as the primary option in patients with well or moderately differentiated tumors and a life expectancy of less than 10 years, while radical prostatectomy and radiotherapy (with or without hormone therapy) might. be appropriate choices in other cases.
What is the difference between benign prostatic hyperplasia and prostate cancer?
There are a number of similarities between benign prostatic hyperplasia (BPH) and cancer. Both show a parallel increase in prevalence with patient age ; although cancer is 15 to 20 years behind. Both require androgens for growth and development, and both respond to anti-androgen therapy regimens .
Most cancers occur especially in prostates with concomitant BPH (83.3%), and cancer is discovered incidentally in a large number of transurethral prostatectomy specimens (10%). The clinical incidence of cancer occurring in surgically treated BPH patients is approximately 3%. BPH may thus be linked to a subset of prostate cancer that occurs in the transition zone , possibly in association with atypical adenomatous hyperplasia.
It is important to rule out cancer in patients with symptoms of bladder obstruction possibly due to BPH. For these patients, we recommend a digital rectal examination and, at least in high risk patients, the determination of the serum prostate specific antigen. Ultimately transrectal ultrasound should be used in patients with elevated PSA levels to determine prostate volume, the relative contribution of BPH to PSA volume and density.
The role of diet in prostate cancer
Nutrition can play an important role in the prevention and / or progression of prostate cancer. The question highlights the limited data available and the need for further studies into the role of diet in prostate cancer . The available data, although scarce, nevertheless provide fascinating information on the prevention and progression of prostate cancer-related tumors through diet.
There is some evidence that diet may be a more important factor in prostate cancer behavior than in breast or colon cancer.
The nutritional etiology of prostate cancer was evaluated in Athens, Greece, as part of a study. Among the major food groups, milk and dairy products as well as added fat were slightly positively associated with prostate cancer risk.
Among the added lipids, seed oils were significantly and butter and margarine not significantly positively associated with prostate cancer risk, while olive oil was not related to this risk. Cooked tomatoes and to a lesser extent raw tomatoes are inversely associated with the risk of prostate cancer. In analyzes of nutrients, rather than food, polyunsaturated fat was positively and vitamin E inversely associated with prostate cancer. We conclude that several nutrition-related processes jointly contribute to prostate carcinogenesis.
The benefit of prostate cancer screening
Early detection and treatment of cancer offers the best chance of a cure.
Prostate-specific antigen (PSA) -based screening nearly doubles the detection rate for early prostate cancer. Traditional clinical and pathological features associated with medically significant cancer include palpable tumor, multifocal or diffuse involvement, and moderately or poorly differentiated histology. In contrast, well-differentiated microfocal tumors are considered potentially of no medical significance.
Are there herbal remedies to help with prostate cancer?
Soybeans and 
Kudzu
 :
According to a study, genistin , a flavonoid found naturally in soybeans and kudzu, reduces the incidence of prostate cancer . The results of this study provide evidence that soy and kudzu isoflavones may have potential as chemo preventive agents against carcinogenesis in the prostate.
The results of a clinical trial show that escin , a saponoside contained in horse chestnut, induced cytotoxic effects on CRPC cells by inducing apoptosis and stopping the G2 / M cell cycle. , indicating that it may be a novel therapeutic agent for CRPC.
With anticancer properties , this oil induces the activity of caspase-3, -7, -9 and decreases the expression of Bcl-2, leading to the release of cytochrome c, which increases the concentration of caspase-9 and poly ( ADP-ribose) polymerase. Frankincense inhibits the proliferation of cancer cells resistant to cisplatin, and induces apoptosis, thus acting in prostate cancer.
Tea is an anti-oxidant . In fact, it is also anti-cancer, cytotoxic and inducer of apoptosis; especially in prostate cancer. We can potentiate its action by copper .
This plant acts by interaction with the metabolism and the mode of action of testosterone at the prostate level. It inhibits testosterone-5-alpha-reductase and reduces the growth of human prostate cancer cells in vitro , without interfering with the ability of prostate cells to secrete PSA. This therefore allows its measurement for the prevention of prostate cancer and the inhibition of 3-alpha-ketosteroid reductase.
Protective agent against cancer , especially prostate cancer, pomegranate reduces the level of PSA in prostate cancer or in active prevention. It thus protects against the induction of colon cancer by azoxymethane .
Considered as an emerging therapeutic molecule because of its immunomodulating, hepatoprotective, anti-inflammatory, antioxidant, cytotoxic and anticancer properties, thymoquinone is antitumor. Its anticancer activity against colon and prostate cancers potentiates the effects of chemotherapy .
Dandelion has antineoplastic, anti-carcinogenic and cytotoxic activity on MCF-7 / AZ prostate and breast cancer cells.
The cranberry acts in prevention of urinary infections especially with Escherichia coli , it decreases the risk of urinary infections during the radiotherapy of the cancer of the prostate .
This property would be due to proanthocyanidins. These molecules attach themselves to the bacteria's pilis, which are used by the microorganism to anchor itself to the mucous membrane.
Medical bibliographic sources and clinical trials
 :
Clementine. M.
Naturopath – Aromatherapist / Herbalist – Phytotherapist
Consultant in Clinical Phyto-aromatherapy and Ethnomedicine