Wild pansy, dermatological flowering plant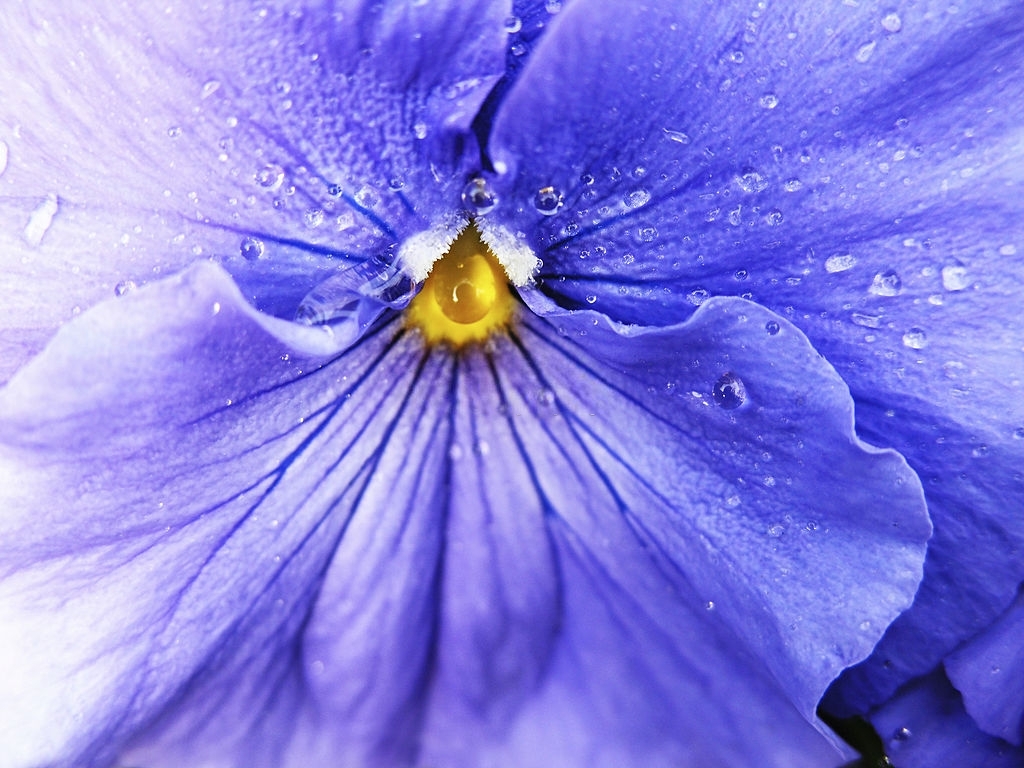 Unlike the March violet, the wild pansy's therapeutic career began late in life. No trace of it during Antiquity, some symbolic and ornamental roles in the Middle Ages. The first interest attributed to it dates back only to the 16th century, when the word "thought" appeared. Although most Renaissance authors each gave it its nickname; jaceae ( Matthiole ), flame violet ( Dodoens ), seven colors ( Gessner ), large jaceae (Camerarius ), trinity grass ( Fuchs ), etc. Although the pansy differs in its names, we agree to hold it as an excellent remedy for chronic skin conditions .
A little history
Matthiole gives it as useful in dyspnea and respiratory disorders. Culpeper and Camerarius ; in syphilis. However, it was above all its purifying and depurative properties that prevailed during the 18th century until the 19th century.
In any case, dermatology is enriched by the works carried out on the subject of thought, such as those of Jean-Philippe Boecler (Strasbourg, 1732) and Strack (Mainz, 1779), among others, who highlighted the effectiveness thought of cradle cap, eczema, impetigo, psoriasis, etc.
Many plants present to our eyes flowers composed of five petals; such as the azure blue five-pointed star of borage or the forget-me-not flower bordering on the stereotype of a flower worthy of a children's comic strip, with exquisite candor. Emblem of courage for the first, of memory for the second, they are notably both animated by an axial symmetry, which is not the case with thought. Despite the disproportion of its petals, we have seen in their number that of man, because what is proper to him, besides laughter, is the act of thinking .
What are the main pharmacological properties of the flowering aerial parts of the wild pansy?
Dermatological properties:
If the first scientific publications on the dermatological activity of wild pansy date back to 1883 ( Köhler ); it was not until 1938 that work demonstrated its therapeutic activity in a model of eczema , with evidence of an improvement in skin disorders after adding fresh wild pansies to the diet for 2 months, compared to a control group. Since then, many publications (the last dating from 2009) mention the interest of Viola tricolor in the treatment of various skin pathologies .; seborrheic conditions, impetigo, acne and pruritus, vulvar irritation and itching, skin rashes, eczema, seborrhea of ​​the scalp of newborns, psoriasis.
Antioxidant and immune properties:
Using the TEAC method, a hydroalcoholic extract of fresh wild pansy leaves or flowers revealed antioxidant activity , which was at least equivalent to that of plants known to have this property, such as ginkgo biloba . More recently, two methods (TEAC and DPPH) used to assess the antioxidant potency of different wild pansy extraction fractions have shown that polar components have better activity; among these we find flavonoids such as rutin and violanthine.
Thanks to the method of high performance liquid chromatography (HPLC) which proved to be linear, sensitive, precise, specific and robust to quantify rutin in the extract of wild pansy, it was shown that the antioxidant capacity of Viola tricolo r can be attributed to the large amounts of polyphenols, flavonoids and condensed tannins it contains.
In an in vitro model of ischemia and neurodegeneration, the hydroalcoholic extract of V. tricolor protects neurons against cell death induced by serum/glucose deprivation. This activity is attributed, at least in part, to its antioxidant properties on reactive oxygen species (ROS).
The aqueous extract of wild pansy is immunosuppressive; activity attributed to its cytoclides, with well-identified cytotoxic properties , which interfere with the polyfunctionality of T lymphocytes, and block the proliferation of immunocompetent cells. More specifically, they inhibit the proliferation of activated lymphocytes by reducing the secretion of cytokines IL-2 without affecting the expression of the interleukin-2 (IL-2) receptor, and by reducing the production of interferon gamma (IFN- y) and tumor necrosis factor alpha (TNF-α).
V. tricolor exerts potential anticancer activity by inducing apoptosis, as shown by the action of different types of plant extracts, studied on mouse neuroblastoma and human breast cancer cells. It has the ability to inhibit angiogenesis.
Anti-inflammatory properties:
In an acute inflammation model, the effect of wild pansy mother tincture administration was evaluated. Although its effects are moderate compared to a reference anti-inflammatory ; wild pansy made it possible to significantly limit the number of leukocytes, the number of phagocytes and their activity, as well as the production of nitric oxide (= nitric oxide = NO) compared to the control group.
In a solar erythema model, a gel based on Viola tricolor showed an antinociceptive and anti-inflammatory effect on UV-B induced burns, maintaining the temperature below 25°C.
In vivo , in a chronic asthma model, a hydroalcoholic extract of Viola tricolor flowers showed anti-inflammatory effects , via inhibition of type 2 (Th2) cytokine production; which seems to validate its empirical use in traditional medicine.
Antimicrobial Properties:
Preparations of Viola tricolor exert antimicrobial activity , the most effective being aqueous and alcoholic extractions. These showed an inhibitory effect, significant against Staphylococcus aureus, Bacillus cereus, Staphylococcus epidermidis and Candida albicans , and moderate against Pseudomonas aeruginosa, Enterococcus faecalis, Escherichia coli and Klebsiella pneumoniae . The least effective preparations are those with high molecular selectivity, which suggests a synergistic action of the different components present in the other extractions. Cyclotides are particularly responsible for this effect.
Other properties:
Are there any precautions for using Wild Pansy?
Contraindications:
Contraindicated on open wounds, large areas of damaged skin.
Precautions for use:
In the absence of sufficient data, the EMA, in 2010, does not recommend the use of wild pansy in pregnant or breastfeeding women, as well as in children under 12 years of age.

Due to the presence of coumarins and salicylates, it is advisable to use wild pansy with caution in subjects on anticoagulants (clinical monitoring and INR), as it could have additive effects.
How to take Wild Pansy and at what dosage?
Dry form:
Liquid form:
Medical bibliographic sources and clinical trials :
Clementine. M.
Writer of scientific articles
Naturopath – Aromatherapist / Herbalist – Phytotherapist
Consultant in clinical phyto-aromatherapy and Ethnomedecine