Ceylon Lemongrass essential oil repellent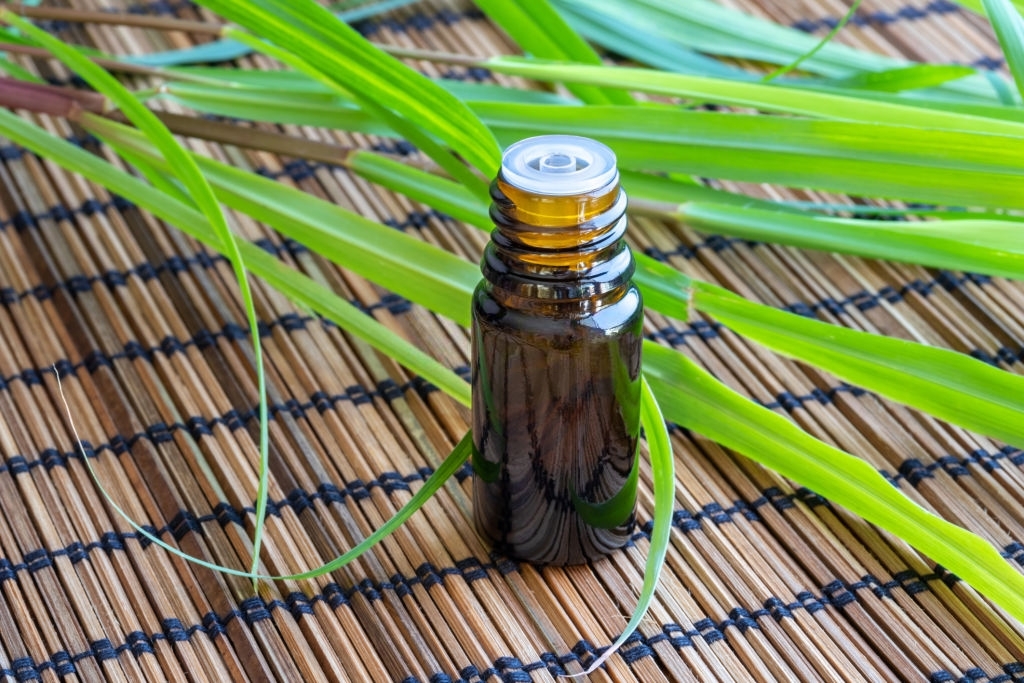 The citronella Ceylon has long been used to repel mosquitoes , and its scent is close to Melissa. Its use dates back to the 17th century, when the military surgeon Nicolas Grimm had experimented with it as an antiseptic.
A little history
Cymbopogon nardus is native to the tropical regions of eastern and southern Africa (Sudan, Zaire, Kenya, Burundi, Rwanda, Uganda, Botswana, Mozambique, Swaziland, Lesotho, South Africa, Madagascar), the Indian subcontinent (India, Bhutan , Bangladesh, Sri Lanka, Seychelles) as well as Southeast Asia (Burma, Laos, Vietnam).
In the 1900s, it was in Ceylon and India that the main crops of lemongrass were found, but it was also cultivated in Hong Kong, Brazil, East Africa and the West Indies.
By 1980, lemongrass production extended to Ghana and Bolivia. The cultivation of this plant is favored in hot and developing countries because it is inexpensive and brings additional income to the peasants.
These great aromatic herbs were notably known to the Greeks ( Dioscorides , 1st century) and the Romans. Lemongrass is described by Pliny for its olfactory, disinfectant and repellent qualities in particular against insects and moths. Ceylon citronella has therefore been used as an insect repellent since the end of the last war.
What are the pharmacological properties of Ceylon Lemongrass whole flowering plant essential oil?
Antimicrobial property:
The geranial the neral and geraniol have properties antibacterial and antiviral vis-à-vis the herpes and fungal vis-a-vis candidiasis, fungal infections of the scalp ( Trychosporon ovoid ) and nosocomial disorders candida. Citronellol and citronellals also have antibacterial properties.
This citronella also has an anti-infectious power, especially in the uro-genital and cutaneous areas.
Anti-inflammatory property:
The citronellal reduces inflammation mediators , inhibits prostaglandin PGE2 and has an action antioxidant . The geranial and neral have anti-inflammatory action without inducing of stomach ulcer .
Cortison-like (stimulating the pituitary-adrenal cortex), Ceylon lemongrass is useful in prolonged inflammatory states, especially in rheumatology .
Analgesic property:
The citronellal administered orally further action analgesic opioid. Natoxone, an opiate receptor inhibitor, suppresses the analgesic effect, therefore demonstrating its major analgesic effect.
Insect repellant property:
The geraniol associated with citronellol is a repellent active for two to four hours and an insecticide vis-à-vis mites and lice. The citronellal destroyed including the larvae of the mosquito vector of dengue ( Aedes aegypti ). The neral and the geranial are also repellents.
Miticide but less than pennyroyal , lemongrass is also wasp repellent.
Antispasmodic property:
Ceylon citronella essential oil is antispasmodic on the muscles and relieves cramps as well as contractures.
Other properties:
Anticonvulsant by activity on GABAergic neurotransmission

Immunostimulant

Decongestant of the pelvic and respiratory region

Tonic and stimulating general (positive, because ionizes positively)

Expectorant and balsamic

Lymphotonic
Does Ceylon Lemongrass essential oil require any precautions for use?
Ceylon citronella essential oil is potentially allergenic, as it increases the release of histamine

Contraindicated in pregnant women under 3 months

Contraindicated in children under 8 years old

Enzyme inhibitor, risk of drug interactions ( 

geraniol

 ) – Therefore ask your pharmacist for advice

No pure use (skin repellant) – Dilution required

Caution in case of 

oral

 renal failure because nephrotoxic

Avoid in combination with 

cortisone

 , risk of drug interaction

Do not use over a prolonged period, at the risk of resting the pituitary-adrenal axis and suffering from acute adrenal insufficiency when stopping the intake of essential oil

Avoid applying the essential oil in the evening (or before any rest period)

Not recommended for people with 

osteoporosis

 , due to the inherent risk of decalcification
Medical bibliographic sources and clinical trials
 :
Delespaul, Quitterie & Billerbeck, V & Roques, Christine & Michel, Georges & Marquier-Viñuales, Cécile & Bessière, Jean-Marie. (2000). The Antifungal Activity of Essential Oils as Determined by Different Screening Methods. Journal of Essential Oil Research

Leite BL, Bonfim RR, Antoniolli AR, Thomazzi SM, Araújo AA, Blank AF, Estevam CS, Cambui EV, Bonjardim LR, Albuquerque Júnior RL, Quintans-Júnior LJ. Assessment of antinociceptive, anti-inflammatory and antioxidant properties of Cymbopogon winterianus leaf essential oil. Pharm Biol. 2010

Silva MR, Ximenes RM, da Costa JG, Leal LK, de Lopes AA, Viana GS. Comparative anticonvulsant activities of the essential oils (EOs) from Cymbopogon winterianus Jowitt and Cymbopogon citratus (DC) Stapf. in mice. Naunyn Schmiedebergs Arch Pharmacol. 2010

Amer A, Mehlhorn H. Repellency effect of forty-one essential oils against Aedes, Anopheles, and Culex mosquitoes. Parasitol Res. 2006

Zhang QH, Schneidmiller RG, Hoover DR. Essential oils and their compositions as spatial repellents for pestiferous social wasps. Pest Manag Sci. 2013
Clementine. M.
Naturopath – Aromatherapist / Herbalist – Phytotherapist
Consultant in Clinical Phyto-aromatherapy and Ethnomedicine