The 10 best beauty products for summer 2021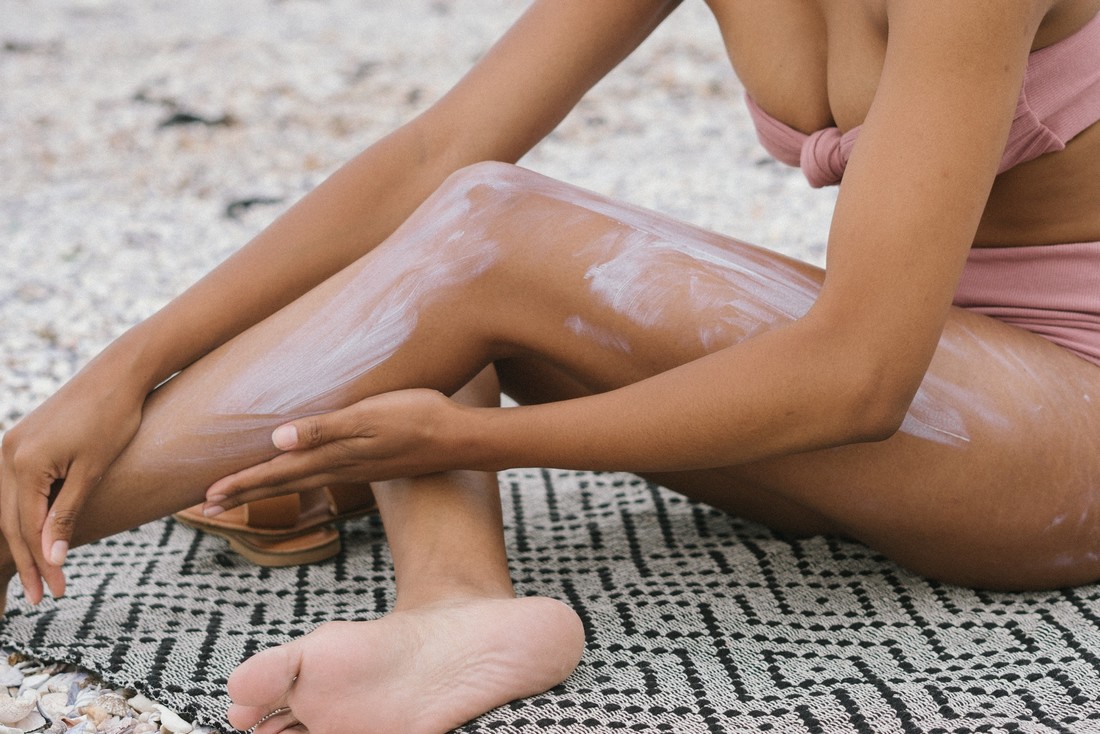 After long months locked up, it's time to get back to the " summer vibe ". The summer season signals the return of the sun , a tanned complexion , glow, the beach … The time has come to plan your vacations : trips , days at the beach and summer Fridays . Between all its preparations, we forget one essential step: the beauty routine . The latter is a must-have for every season .
It is necessary to design a suitable skincare routine to support us as much as possible throughout the season . The summer may well be the most beautiful season, its seasonal conditions assault our skin as our hair. Before going on vacation we must therefore have smart beauty products at hand! But as it is not easy to navigate, we give you our ranking of the 10 best beauty products for summer 2021 to ensure a healthy and sunny summer season .
N ° 1: Sunscreen
Regardless of the current season , sun protection is as essential as day cream. In winter as in summer , under the sun or under a cloudy sky, UV rays are there. To protect ourselves, we recommend Spray Protection SPF50 Face and Body of Cattier . Showing particular importance to respect and protection of the environment , we awarded the Prize for the best beauty product for the summer of 2021 to this 98.7% natural and certified organic product from Cattier.
Made with care, this sun spray provides high protection thanks to its natural mineral filter , optimized by a plant extract from Brazil. This water-resistant and biodegradable cream respects both the skin and the seabed. And above all no sunburn or redness to deplore! In short, all the codes are there to fall under its spell!
N ° 2: Thermal water
In second place on the podium is the soothing Thermal Mist Water from Uriage . This multi-use treatment ensures well-being , practicality and efficiency all day long! Indeed, its naturally isotonic composition makes this thermal water a hydrating , soothing and refreshing mist for the summer . An essential companion in any beauty routine, it boosts the effectiveness of a cream, fixes make-up, decongests the eyelids and perfects make-up removal. Store in the refrigerator for afeeling of freshness guaranteed!
N ° 3: The after-sun
Overheated, attacked and dried out by UV rays, salt and chlorine; the skin needs a good dose of benevolence. The Milk After Sun Tan Extender for Caudalie comes in third place in our ranking. The key to its success? First of all, its formula composed of 98% of ingredients of natural origin . But also its moisturizing and regenerating action which plays a major role in the beauty and duration of the tan. A true concentrate of hydration and freshness, Caudalie After Sun Milk repairs and soothesthe skin of the face and body after each exposure to the sun. To you a more radiant skin than ever at the start of the school year!
N ° 4: the moisturizer
From "Sèves de Beauté", a range of facial treatments formulated with 99% natural ingredients by Natessance , La Crème Hydratante Fraîcheur Sève de Aloe Vera et Coco Bio proudly occupies fourth place in our ranking. It is the result of an impressive combination of the hydrating benefits of Aloe Vera Sap and the refreshing power of Coconut Water . This Organic Freshness Moisturizing Cream is quite simply THE ideal cream for skin soaked in water and radiant with freshness. Its refreshing texture moisturizes without feeling greasy on application.
N ° 5: Hair protection
Since our hair suffers as much under UV light as our skin, it is also necessary to protect our mane from the sun's rays , before and after exposure. Our next and fifth product will therefore be hair sun protection . Enriched with KPF 90 Index and naturally photo-protective sesame oil,René Furterer waterproof protective summer oil ensures optimal protection for your hair. This product, which can also be used on colored hair, provides total nutrition and prevents dryness . His little extra? Its delicious and sunny scent!
# 6: mosquito repellent
Small, high-pitched mosquito buzzes and uncontrollable itching tend to spoil our special moments . So you must also take steps to protect yourself from these little beasts . To be used in prevention to keep them away, LCA mosquito repellent lotion is in sixth place in our ranking. Thanks to its active ingredient of plant origin derived from the leaves of lemon Eucalyptus, it will ward off the main European and tropical mosquitoes such as the tiger mosquito and will protect your whole family . Spray the exposed area with this lotion to guarantee protection for up to 7 hours.
N ° 7: the soothing roll-on
Despite all the precautions taken to keep mosquitoes away, unfortunately, here you are with several small red buttons , but mostly itching ! Certainly, some little clever people have sneaked in and stung you. Instead of hammering at your skin with your nails, use rather the Roll-On Soothing Lavender of Ladrôme . Composed of several essential oils , its pleasant-smelling formula immediately soothes the skin and calms it after a sting or a slight burn . Very practical, the small size of this soothing roll-onallows you to take it everywhere, on weekends, or on vacation.
N ° 8: The perfume
No summer without perfume! And why not a fragrance with pep with Solar notes ? Releasing an absolutely addictive trail with sensual notes of Orange, Tiare flower and Coconut , Nuxe Sun Eau Délicieuse Parfumante takes you off to the tropics. Faithful to its commitments, the French house composes a respectful formula with 85.6% of ingredients of natural origin . Non- photosensitizing , it is ideal for perfuming yourself while enjoying the sun . Spray a cloud of Eau Délicieuse Parfumante then cross it to feel fully "dressed" in its fragrance.
N ° 9: Timeless skincare
The aloe vera gel proves to be a best place to soothe the discomfort caused by sunburn. This natural substance has remarkable moisturizing and restorative properties , particularly relevant for soothing burns and accelerating the healing process of the skin. It is exactly for this reason that it appears in our ranking of the 10 best beauty products of the summer of 2021 . Not protected enough, a sunburn can quickly burn your skin. Aloe vera can give you relief quickly. But the best is, of course, not to get sunburned.
N ° 10: Self-tanner
Once perceived as a difficult and risky product, self-tanner is finally tempting a greater number of people, even the most reluctant. It has even become one of the essential products to have for a radiant complexion without exposing yourself for hours and reducing your sun capital. The I Fairy Dorer Crackling Mousse Self Tanning of Garancia is one of those that give a tanned effect , without demarcation from the first application. With a pleasant application, this crackling foam will give you a real moment of pleasure and softness.
Now you are ready to go strutting in the sun, stretch out on the scalded sand since dawn and play volleyball on the beach.