What type of dressing to choose according to the wound?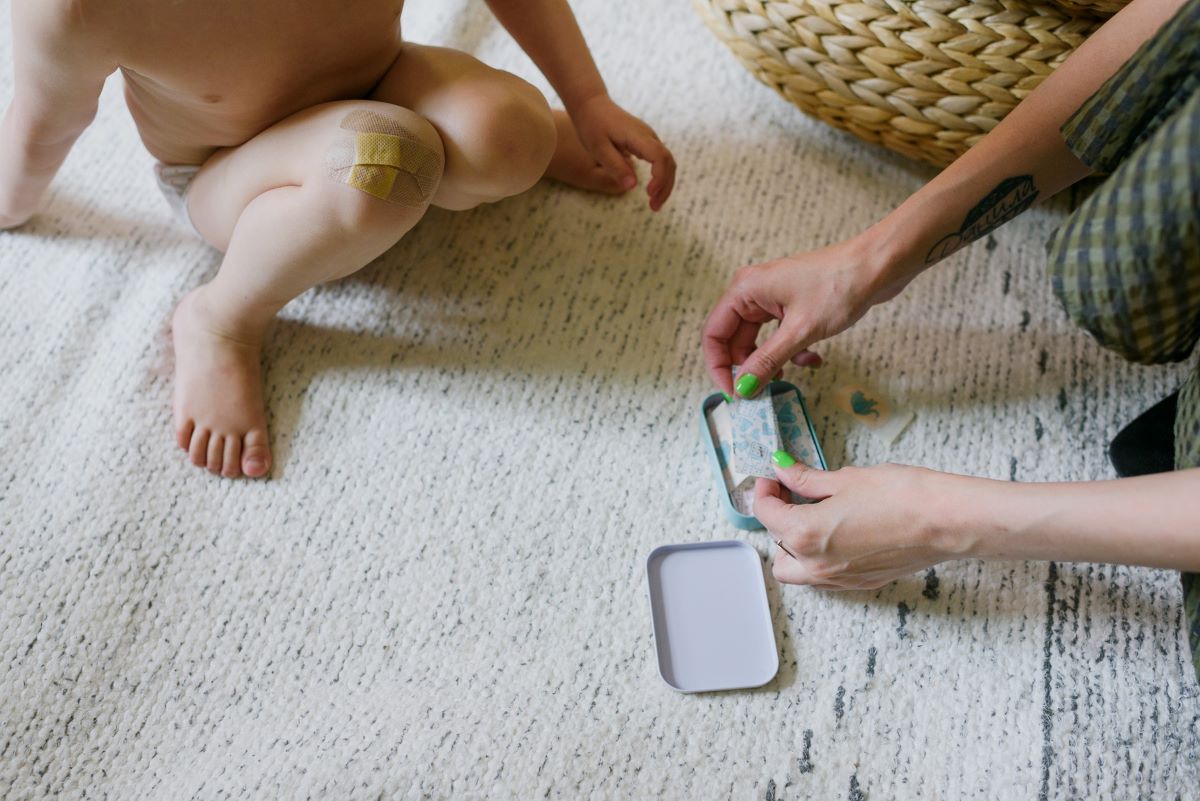 When small everyday accidents occur and cause minor wounds , they can be treated at home. Scuff, scratch, cut , it always hurts! The current reflex is then to immediately stick tape on it . Which is not fundamentally bad, knowing that the dressing is essential to treat and protect the wound .
Why put on a bandage?
It is recommended to put a bandage on the wounds , once they have been disinfected . The objective is to maintain a healthy environment around the breach to promote the healing process . The dressings will then cover the wound and prevent impurities and pathogens (bacteria, viruses, fungi, etc.) from contaminating it . This could lead to complications or even serious infection.
Be careful though, there are some crucial steps to follow before putting on a bandage . You must first clean the wound with water and neutral soap, rinse thoroughly, dry (by
dabbing gently with a sterile pad), then disinfect it with an antiseptic spray or liquid . It is then necessary to choose a suitable dressing , because not all dressings are suitable for all lesions . So, which dressing for which wound ? Here's all you need to know.
Types of dressings
There are a multitude of dressings, to apply according to the type of wound. Among the most common are :
It comes in the form of a thin non-impregnated compress fixed by an adhesive. It is the most common form of dressing used on superficial wounds . As it does not maintain a humid environment , the wound must first be cleaned and disinfected using an antiseptic product .
It consists of applying a hot or cold wet compress to the wound . It can be a dressing soaked in antiseptic (alcohol) or antibiotic. The warm wet bandage is particularly used in cases of inflammation , to relieve pain and reduce swelling of an abscess, whitlow or boil. Cold wet grooming , on the other hand, acts as a decongestant and analgesic for bone lesions , such as a dislocation.
The fatty dressing with biogaze or greasy tulle:
Dedicated to the treatment of burns and bedsores to be renewed every day, it promotes healing and regeneration of the epidermis . The fatty dressings are made of a compress pre-soaked in oil or a mixture of products with anti-inflammatory or antibiotic action , or else based on ointment or balm allowing the reconstitution of the skin.
The hydrocolloid dressing:
It accelerates the healing of blisters .
It is ideal for areas of the body where adhesives do not hold.
For each type of dressing , you will find different sizes depending on the extent of the area to be covered. Their shape also varies depending on the location of the injured skin to be protected and the anatomical constraints (finger, joint, torso, etc.).
URGO, the reference made in France for dressings!
Leader in the dressing market since 1880, Urgo HealthCare offers the general public simple, accessible and effective solutions to everyday ailments . Among them, these dressings that any medicine box worthy of the name must include:
To treat minor ailments in your child from 3 years old. The fantastic tatoo plasters adorned with fabulous characters such as the little fairy, the unicorn and many others will effectively protect the wounds of our dear little ones against germs, dust and bacteria. This tattoo bandage not only adheres perfectly to the skin but is also water resistant. Yes, your child will be able to play and even bathe without risk of infection for the wound. Very soft and hypoallergenic, it is ideal for the sensitive skin of children.
To treat superficial 2nd degree burns or superficial wounds such as cuts and abrasions. Made up of a frame Impregnated with hydrocolloid particles and petroleum jelly, the Urgo superficial burn dressing relieves pain and promotes healing. The box contains 4 large format dressings 10X7cm to cover the wound surface well. This dressing is flexible and conformable does not adhere to the wound. No more pain when removing!
Invisible dressing, in spray format, recommended for joints and joints (elbows, knees). It is resistant to water and friction. This discreet dressing preserves the wound and promotes healing.