Adolescent acne: how to choose the right treatment for their pimples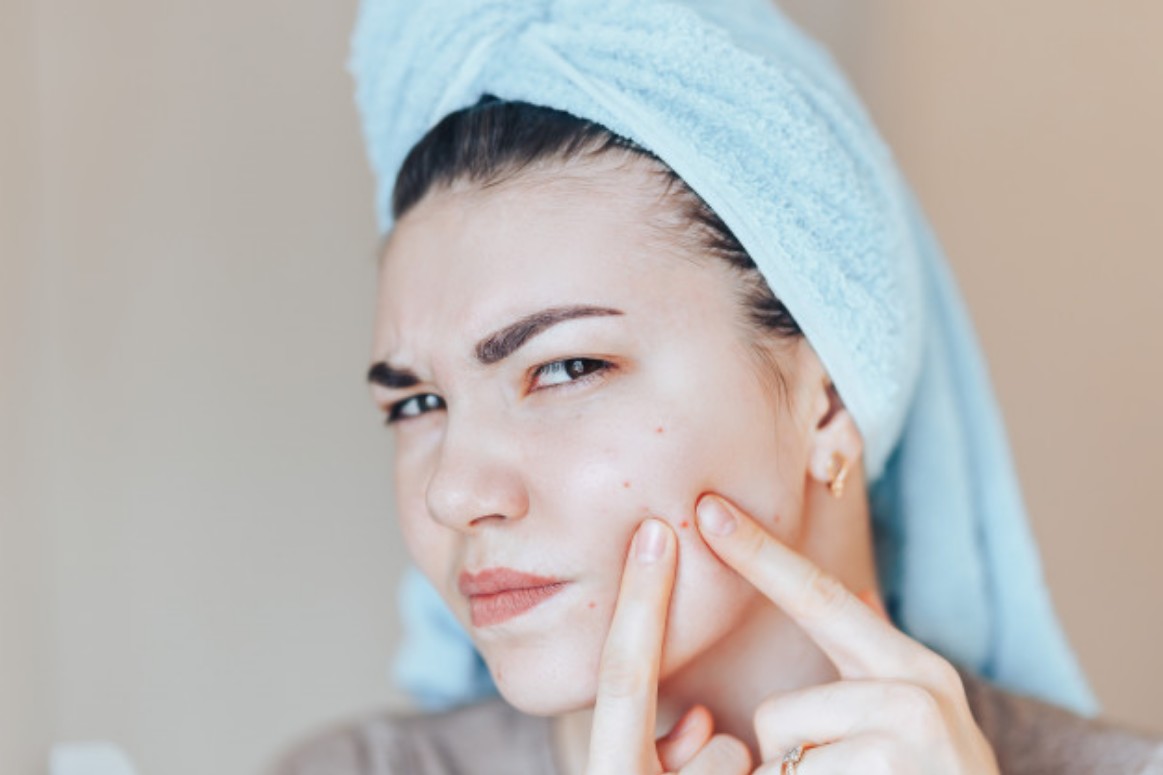 In adolescence, acne pimple disease mainly affects nearly 80% of young people. It actually causes pimples on the face, neck, chest and back. This skin disease, admittedly linked to puberty, therefore leads most young people to consult a dermatologist. However, there is not just one acne. Consequently, to choose the local treatment adapted to your type of acne, it is necessary to clearly define and understand the type of lesions on your skin.
Different types of acne pimples in teenage children
Acne is ultimately a skin disease most often manifesting itself in the face. It is characterized in fact by the appearance of buttons (comedones, papules, pustules, nodules and cysts) developed at the expense of the pilosebaceous follicles. Adolescent acne particularly affects adolescents, but can persist in young adults.
During this puberty period, the quality of the skin of young people is transformed under the effect of hormones which stimulate the sebaceous glands . Acne is also a disease of the pilosebaceous follicle which consists of a hair to which is attached a sebaceous gland. Normally, sebum is a fluid liquid, but in acne it is thicker and the pores of the skin are clogged with dead cells.
The formation of acne pimples takes place in 4 stages:
Hyperseborrhea : the skin naturally secretes sebum through its pores. When the secretion is increased it is called hyperseborrhea.
Dysseborrhea : it corresponds to poor quality sebum. With a viscous texture, it suffocates the skin and causes the appearance of comedones
Hyperkeratinization : the surface layer of the skin is essentially made up of cells, the keratinocytes. Hyperkeratinization is an increased proliferation of these cells, causing the skin to thicken. This is a physiological reaction of the skin to an attack (especially UV rays).
Inflammation : the pores can become inflamed by irritation, and via the proliferation of bacteria ( Propionis acnes) then triggering inflammation of the skin.
The various natural local treatments and treatments for acne in adolescents will then target a different process depending on the type of acne to be treated.
Different types of acne in adolescents
Acne is therefore a skin disease linked to the inflammation of the pilosebaceous follicles .
However, there are 5 types of acne :
– Retentional acne is reflected in particular by the production of comedones, cysts, blackheads and whiteheads. This is usually how affection begins. The excess of sebum and the closure of the hair canal through which the sebum flows, creates a retention of sebum in the sebaceous gland, and causes blackheads and whiteheads .
– Inflammatory acne is characterized by large painful red pimples and cysts which can leave hollow scars. Retentional acne, with the development of the bacterium Propionibacterium acnes , becomes inflammatory by microbial overgrowth, consequently causing red lesions .
– Mixed acne combines the two forms of retentional acne and inflammatory acne with blackheads and red spots. This case of juvenile acne is the most common case in adolescents (concerns nearly 60% of acne sufferers).
– Acne conglobata , is a more serious form of acne also called back acne. associates deep abscesses and oily sebaceous cysts located in the back, face and neck. Acne conglobata, an aggravated form of acne, involves pustules, papules (red pimples), comedones, nodules and cysts .
– Fulminant acne is a rare form where the young acne patient (treated or not) has a high fever, diffuse joint and muscle pain, a sudden extension of his lesions, which become very inflammatory, ulcerated, crusty and painful. The development is slow, and the scars are generally very marked.
Treatment of acne in adolescents
Acne-prone skin cleansing
Mild acne is primarily a hygiene problem; if you exfoliate your skin enough, it will regain all its radiance. But the truth is much more complex. When it comes to caring for acne-prone skin, everything is based on preserving skin balance and the right choice of powerful active ingredients.
This is why it is advisable to cleanse your skin morning and evening, using a micellar solution or a purifying cleansing gel suitable for oily acne-prone skin:
| | |
| --- | --- |
| | The Cleansing Gel Avene Cleanance cleans the skin smooth everyday. While maintaining its pH and its integrity, this officinal product has a soothing virtue. |
| | The lo t Bioderma Sebium Purifying Cleansing Gel with a Micellar H2O Solution , specially designed for combination or oily skin prone to acne, allow the skin to regulate the quality and quantity of its fatty acids, to find a sebum close to that of 'healthy skin and effectively prevent the appearance of pimples and blackheads. |
| | The Gel CeraVe for acne skin gently removes dirt, excess oil and makeup without disturbing the natural protective barrier of the skin. |
Hydration of the skin against acne
Moisturizing oily blemish-prone skin with a non-comedogenic care encourages it to produce less sebum and therefore fewer pimples and blackheads.
| | |
| --- | --- |
| | Keracnyl repair by Ducray is a treatment specially adapted for acne-prone skin dried out by treatments |
| | The attacks can also appear following the use of soaps, milks of toilet and dermatological treatments more or less irritating, in particular the treatments of acne. Physiogel Extra-gentle fluid Dermo cleansing gel for sensitive reactive skin , skin weakened by dermatological treatments and skin intolerant to conventional soaps or milks. |
| | Curaspot Dermacontrol Acne Moisturizer SPF 30 has been specially formulated for the hydration of acne-prone skin. It allows hydration and reconstruction of the skin barrier thanks to Ceramides technology, and protects against UVA and UVB effectively. |
Acne Skin Treatment
Treat locally to eradicate pimples, reduce inflammation and thus avoid unsightly marks and scars.
| | |
| --- | --- |
| | The Cream Specific Care Cytolac is a hypoallergenic and non-comedogenic carefully formulated to cleanse, soothe and moisturize the skin with imperfections. Cytolac contributes to the reduction of lesions such as microcysts, comedones, papules or pustules. |
| | Keracnyl Ducray Control is a cream suitable for oily skin prone to acne and promotes the disappearance of pimples and blackheads. |
| | Effaclar Duo + La Roche-Posay Cream 40ml is an anti-imperfection, corrective, cleansing, anti-marks and anti-UV treatment for oily skin with imperfections. Anti-blemish and anti-UV cream specifically formulated to treat and protect oily acne-prone skin. |
Antibiotic treatment for severe acne (conglobata and fulminant)
In the presence of severe or very severe acne , a drug from the retinoid family (isotretinoin) may also be prescribed. These are products derived from vitamin A. In antibiotic drugs against acne , the first prescription is exclusively made by a dermatologist , and renewals can be provided by the attending physician .
Juvenile acne kit for adolescents
| | |
| --- | --- |
| | The Juvenile Acne Homeopathy Kit effectively and naturally treats skin disorders associated with acne during adolescence. Juvenile acne is very common and can be a real tragedy for teenagers. In case of acne with comedones and microcysts, homeopathic treatment is recommended as a first-line treatment before isotretinoin treatments which dry out the skin and which have contraindications. It is also possible to take homeopathic treatment as a follow-up to allopathic treatment. |
| | Lehning Silicea complex L 11 is used in the homeopathic treatment of certain skin conditions, including acne. |
100% natural anti-acne treatment
Natural solution for cleansing the skin.
Aleppo soap will gently rebalance the skin. Particularly gentle Laino Aleppo Liquid Soap 500ml is ideal for gently cleansing dry, fragile, atopic skin prone to dermatological problems.
To remove make-up from the skin without attacking it , choose a 100% pure and organic vegetable oil such as castor vegetable oil . The ricinoleic acid present in vegetable castor oil has a bactericidal action which prevents the proliferation of germs. Castor vegetable oil is then effective in certain skin disorders such as: fungal infections, acne, dermatosis, etc. Mix vegetable oil with tea tree essential oil to dry out acne pimples.
Dr Theiss ' colloidal silver , applied to blemishes with a cotton ball, relieves redness, lesions, cuts, burns, skin problems and helps damaged skin to repair itself.
Floral waters such as Lavender Hydrosol Phytofrance are particularly indicated to treat acne or oily areas, they promote healing of pimples.
Oatmeal and yogurt scrub: Combine in a small clean bowl, 2 tablespoons of oatmeal with half of natural organic yogurt. Mix well. Apply on the face and massage the face gently using small circular motions. Then rinse with milk or tonic.
Green clay poultice: Green clay is indeed used as a mask for oily skin, acne-prone skin. Because it absorbs excess sebum, it is antiseptic, healing.
For more information on the natural solution to treat acne pimples in adolescents , do not hesitate to ask your pharmacist for advice using our secure form .
Are you looking for a dermatologist quickly and near you?
To find a dermatologist efficiently in just a few clicks, use medecin-360 . Go to the site and do your research according to the department where you are. You just have to make your choice according to the results that appear and according to your needs. Then just make an appointment by contacting the dermatologist . The map and the route to get there are even offered on this type of platform for connecting doctors and patients.