Heavy legs, natural solutions in herbal medicine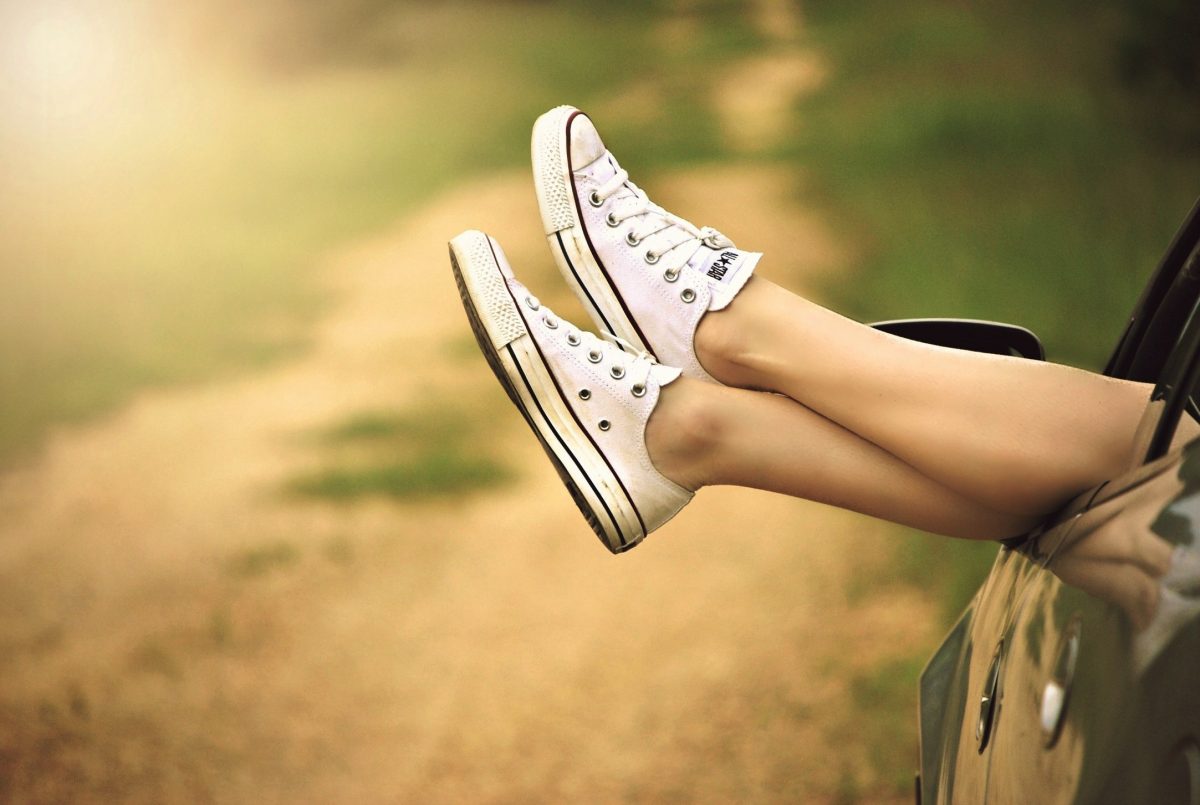 Heavy legs are a common syndrome , especially in women, and usually worsened with the heat of summer. If the hereditary factor exists, venous insufficiency is not inevitable. Herbal medicine indeed offers a range of remedies to relieve this phenomenon and the pain caused.
Origins and symptoms of heavy legs and venous insufficiency
Caused by valve dysfunction *, venous insufficiency is a poor return of blood flow to the heart. There is therefore a localized venous hyperpressure in the lower limbs.
* Kinds of small valves whose role is to promote blood flow from the bottom to the top.
The most common symptoms of heavy legs are:
Varicose veins

Sensation of stiff legs with sometimes tingling sensations

Edema (especially in the joints)

Scarred or colored skin

Sometimes ulcer
These manifestations are accentuated at the end of the day or by prolonged standing. They are nevertheless calmed by movement , walking and raising the legs.
Some measures to adopt to avoid heavy legs in herbal medicine
Get in the habit of 

raising your legs as often as possible

 , when you are sitting or lying down

In particular, avoid uncomfortable and tight 

clothing or shoes

Favor 

temperate places

Walk, move, dance … In short, 

avoid staying still for

 too long

Drink

 (weakly mineralized water of course!)

Sitz baths

 or derivative baths help to improve your circulation.

Finish the shower by sweeping your legs with a 

stream of cold water from the bottom up

The 

decongestants massages

 are particularly recommended, with special mention for manual lymphatic drainage

The 

reflexology

 is a particularly interesting technique to stimulate general circulation.
Natural solutions for heavy legs
The vasoconstrictor plants will work by preventing stagnation of blood in the veins. Thus, the red vine (thanks to its concentration in flavonoids and anthocyanins, it invigorates the veins and the small blood vessels and acts on the possible edemas), the witch hazel (it is a veinotonic. The tannins and flavonoids contained in its leaves protect blood vessels and have anti-inflammatory properties), horse chestnut (a protective and stimulating effect on blood vessels, reduction of edemas and inflammation), or even butcher's broom (the rhizome of the little holly has properties vasoconstrictors and anti-inflammatories; it therefore promotes better blood circulation).
Other less specific plants (and therefore with a more global action) such as blackcurrant (for its anti-inflammatory potential) or sweet clover (this plant contains coumarins, promoting the reduction of edemas and flavonoids which have a protective effect on blood vessels) may also be recommended.
In gemmotherapy , the association of several synergistic plants will effectively treat the symptoms and have a deeper field action: Venagem ( Herbalgem )
Plants in the form of essential oils are also very useful in relieving the consequences of venous insufficiency: cypress ( Cupressus sempervirens ), pistachio lentisk ( Pistacia lentiscus ), red myrtle ( Myrtus communis ), patchouli ( pogostemom) cablin ), or white sandalwood ( santalum album ) have a decongestant and / or phlebotonic action.
You can compose an appropriate mixture of these oils for external use in massage, opt for the oral route with specific capsules ( Oleocaps Light Legs n ° 6 ), or combine the two, according to the advice of your naturopathic health practitioner.
Food supplements to relieve heavy legs
If you suffer from heavy legs on a daily basis, we recommend that you take a 3-month course of natural food supplements that will improve your blood circulation.
Soin et Nature has selected for you two products that have proven their effectiveness :
Ruscoven

 from Aboca laboratories: The formula of this food supplement contains freeze-dried extracts of 

thorny 

butcher's broom and 

Asian hydrocotyl

 , which provide a supply of natural active ingredients that promote the functionality of the microcirculation.

Circulymphe

 from the Green Health laboratory: this supplement combines 

plant extracts and vitamins

 to 

strengthen good venous and lymphatic circulation

 . The active ingredients will act by 

stimulating venous and lymphatic circulation

 to 

eliminate swelling and unpleasant sensations.
To benefit from the best effects of plants, the choice of remedies should not be confined to responding to the expressed symptoms of heavy legs. Some plants will respond better to your terrain, temperament, and adaptive reactions. This is why the consultation of a naturopath guarantees a quality analysis allowing a global vision of your disorders which, it should be remembered, are the ultimate means of expression of your organism to signify a dysfunction, a difficulty. transient or toxic overload.