The Cypress, the tree of life with multiple properties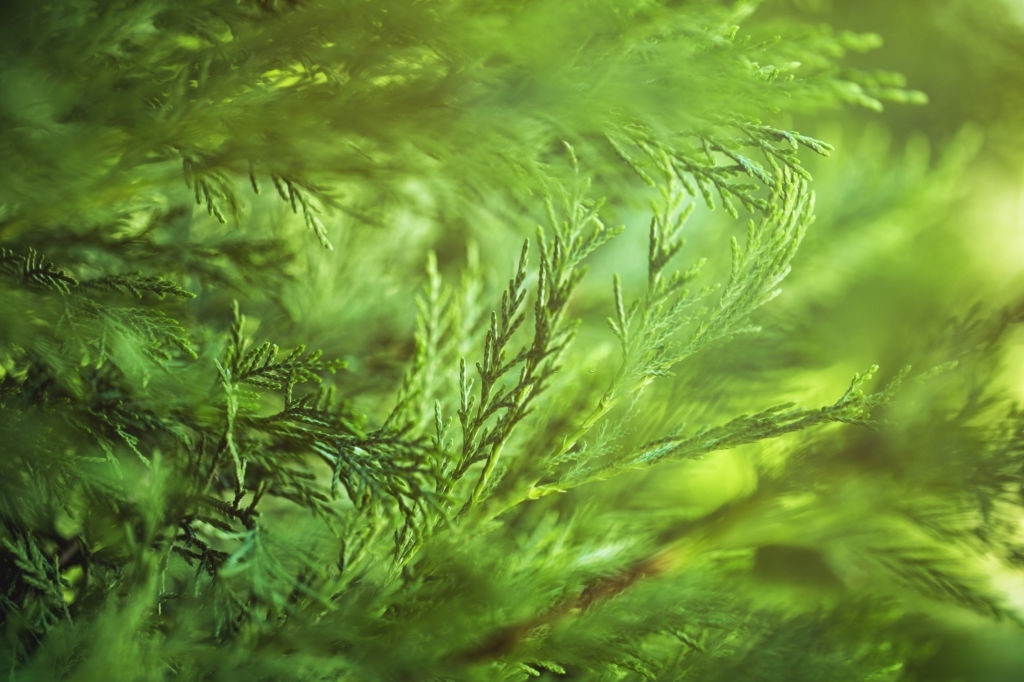 Who does not remember these Mediterranean landscapes where the dark cypress raises its narrow mourning columns against the violent blue of the sky? Before embellishing the Côte d'Azur and playing the useful role of a rampart against the wind and sand, the cypress took root in Asia Minor , where its presence is recorded in an old Assyrian text from the 16th century BC. C. If the cypress is qualified as a tree of life , it is because of its durability and its obvious semper virens character .
A little history
Very formerly naturalized, it is found in particular on two Mediterranean islands, Crete and Cyprus, brought there by the Phoenicians. From there, it spreads to Greece and Italy (with some difficulties of acclimatization according to Pliny ), then to the whole of the Mediterranean rim (South of France, Spain, Morocco, Egypt …), while following a path inversely directed towards northern India and China.
In Greece, the cypress was everything at the same time; a medicine and the material to honor the deities .
Because of its verticality, and its solid anchoring in the ground, and even if bent by the wind it does not break, it represents for the Chinese the bridge allowing to unite Heaven and Earth. This is why we will particularly use the essential oil of cypress as an oil of transition and separation, in order to soften the sorrows of people too focused on their past , who are unable to project themselves forward without fear, fearful. and worried that the future , fate , has a bad turn for them. A perfect essential oil for Horace !
What are the main pharmacological properties of cypress nuts?
Antiviral property:
The proanthocyanidol oligomers or OPCs are polymers of flavonoids whose antiviral mode of action is twofold :
On the one hand, they have protein binding properties , in particular on enzyme substrates and on cell surface proteins. In fact, OPCs hinder the adhesion of viruses to their host cell , thus limiting virus / host cell recognition and viral replication.
On the other hand, they induce virus lysis, which allows the rapid decrease in viral load .
Action on the herpes virus:
In vivo , in patients with herpes lesions, local application of cream containing 5% proanthocyanidins decreases the number of herpes lesions. Indeed, a double-blind clinical study against placebo shows that after local treatment, a clear reduction in the number of herpetic lesions is demonstrated and demonstrates the therapeutic value of cypress in the event of herpetic infections.
Protective property of connective tissue:
In vitro , a study has demonstrated the inhibitory effect of OPCs on collagenase, thus preventing the inhibition of collagen synthesis and its degradation, as observed during aging or during certain external attacks .
OPCs are also inhibitors of angiotensin converting enzyme and trypsin, an endoprotease that hydrolyzes peptide bonds and breaks down proteins.
Circulatory and angioprotective property:
Rich in tannins, and in particular in proanthocyanidol oligomers (OPC), the cypress nut exerts a venotonic , astringent , vasoconstrictor and antihemorrhagic action .
In a randomized study lasting 2 months, cypress powder was found to be significantly more effective than diosmin (standard venotonic) on symptoms of venous insufficiency (heavy legs, pain, cramps, edema): 80 % of good and very good results against 53% with the reference product.
The traditional use of cypress nuts to reduce the symptoms of venous insufficiency or hemorrhoidal disorders is linked in particular to its action of protecting connective tissue.
Are there any precautions for use with cypress?
Cypress is contraindicated in pregnant or breastfeeding women
No prolonged use
No drug interactions have been reported so far
How to take Cypress and in what dosage?
Dry form:
As a food supplement, in the form of capsules of standardized fresh plant extract, dry extract or powder, alone or combined with other plants.
In the antiviral indication, there is a combination of cypress and echinacea in the form of a standardized fresh plant extract tablet , the dosage of which is 2 tabs / day 5 days out of 7 for maintenance (example: viral prevention), and 4 tab 2 to 3 times a day in case of acute viral infection.
Liquid form:
Standardized fresh plant extract : 5ml 1 to 2 times a day in a glass of water for maintenance, 2 to 3 times more in case of acute viral infection.
Decoction : 20 to 30 g of cones per liter of water, boil 10 to 15 minutes, then filter. Take 1 cup 2 to 3 times a day, or more if needed.
Cypress in masterly preparation of standardized extracts in liquid form (EPS)
Prevention of recurrent ENT and respiratory infections, as well as their treatment. Acute viral infections (influenza, virosis, measles, chickenpox, shingles, etc.) or chronic.
Chronic bronchitis (COPD), emphysema, respiratory failure.
Association with licorice :
Recurrent herpes.
Virosis, antihemorrhagic and protective of connective tissue (epistaxis, hemorrhoids), venous circulatory disorders.
Medical bibliographic sources and clinical trials :
Al-Snafi, AE (2016). Medical importance of Cupressus sempervirens-A review. IOSR Journal of Pharmacy
Khadidja Mazari, Nassima Bendimerad, Chahrazed Bekhechi, Xavier Fernandez. Chemical composition and antimicrobial activity of essential oils isolated from Algerian Juniperus phoenicea L. and Cupressus sempervirens L. Journal of Medicinal Plants Research Vol. 4 (10), pp. 959-964, May 18, 2010
Orhan, IE, & Tumen, I. (2015). Potential of Cupressus sempervirens (Mediterranean Cypress) in Health. The Mediterranean Diet, 639–647
Amouroux P., Polymeric procyanidins of cypress: contribution to the development of a new type of antiviral. Clermont-Ferrand Science Thesis, 1998
Amouroux P. et al; Study of the influence of the galenic formulation of a dermal cream based on polymeric procyanidins on its effectiveness with regard to skin lesions induced by the herpes virus; J Pharm Belg., 1998
Clément C., Demonstration and research of the antiviral mode of action of a proanthocyanidol, Mémoire CNAM, CRA, Clermont-Ferrand, 1993
Meunier MT et al., Inhibition of angiotensin I converting by flavanolic compounds; in vitro and in vivo studies, Planta Med., 1987
Randomized clinical study total cypress powder versus diosmin (unpublished). Scientific documentation from the Arkopharma laboratory, cited in 100 medicinal plants Max Rombi, Romart, 1991
Clementine. M.
Naturopath – Aromatherapist / Herbalist – Phytotherapist
Consultant in Clinical Phyto-aromatherapy and Ethnomedicine