How to choose your hydroalcoholic gel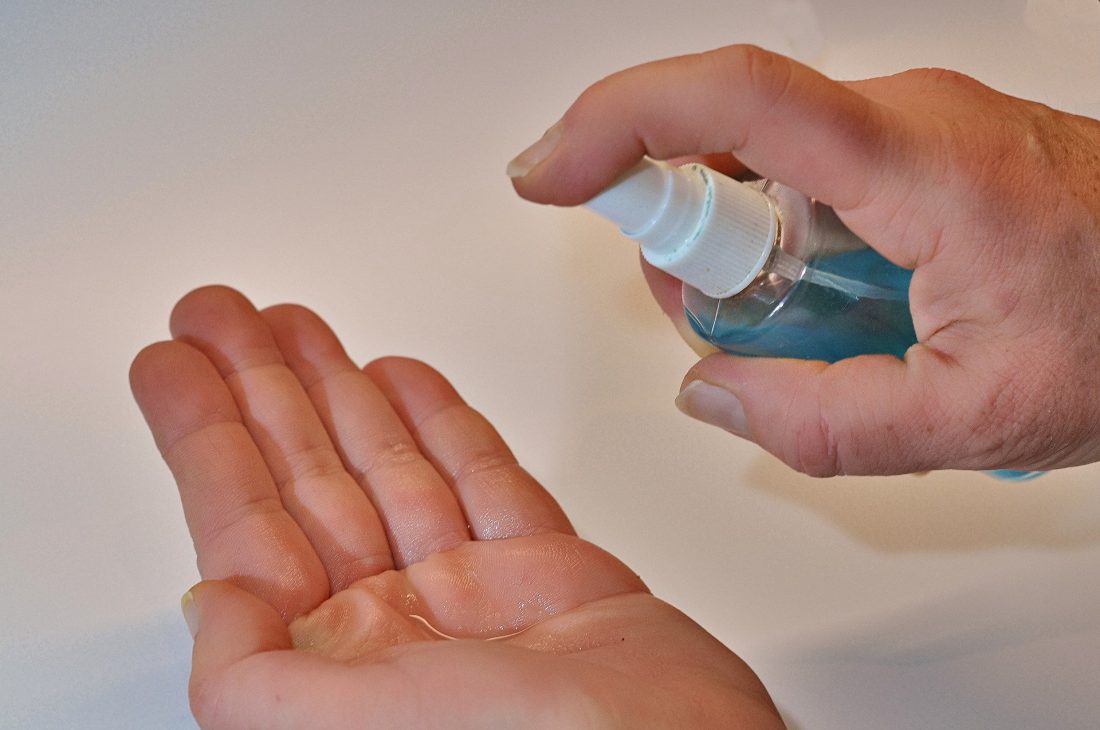 During this period of confinement, certain products are becoming difficult to obtain. This is particularly the case with hydroalcoholic gel. But did you know how to choose it?
The hydroalcoholic gel must be effective above all
The alcoholic gels essentially allow to effectively sanitize hands. Practical, they have the advantage of requiring neither water nor towel. A small amount of antibacterial gel and 30 seconds of rubbing is enough to kill 99.9% of bacteria.
For the effectiveness of the hydroalcoholic gel to be optimal on a virus, the Afssaps (National Agency for the Safety of Medicines and Health Products, editor's note) recommends choosing it according to certain very specific criteria. Indeed, the hydroalcoholic gel is tested according to standard NF EN 14476 , which means that its alcohol concentration is between 60% and 70% (or between 520 and 630 mg / g).
How to properly use your antibacterial disinfectant gel
The

recommendation in times of covid-19

: use a hydroalcoholic gel if you cannot wash your hands.

In this case, place a small amount of gel between your hands, and rub them until they are dry.

So far, all healthcare professionals agree that there is no better solution than washing your hands properly with soap.

In all cases, the ANSM recalls that these products are to be used on visibly unstained hands, and that it is crucial to respect a friction time of at least thirty seconds until the hands are dry.

You can find the procedure to

properly use your

hydroalcoholic

rubbing recommended by the World Health Organization

by clicking on this link.
How to choose the right hydroalcoholic gel disinfectant with the coronavirus
Washing your hands with soap and water is not always possible. However, this is still recommended. For regular hand washing, prefer gentle formulas suitable for sensitive skin, such as Avène Hydra Cleanance washing cream .
So without being able to wash your hands with water, you use a hydro-alcoholic gel. Only did you know what's really in it?
In contact with the skin and without rinsing, it is essential to use suitable ingredients. If you are looking for a disinfectant hydroalcoholic gel , the mention must be made on the product label which will then specify the type of biocide and guaranteed action. Thus, in the absence this means that the product is only a cosmetic to be used for good hygiene.
At Soin et Nature, we offer you the hydroalcoholic solution formula n ° 1 recommended by the World Health Organization for hand antisepsis , formulated by our state-certified pharmacists. This hydroalcoholic gel is active on COVID-19 . It can be used without water, without towel and dries on its own. Developed for your health: it accompanies you everywhere and on all occasions to protect you from possible contagion. Hypoallergenic, enriched with moisturizing agents. Formula used in hospitals.
What is the composition of antibacterial gels?
Hydroalcoholic solutions are sterile gels, preventing the proliferation of bacteria by eradicating.
Antibacterial gels contain:
of

alcohol

(ethanol, isopropanol): active which acts rapidly on the bacteria, viruses and fungi, and an antibacterial agent.

an

emollient

which guarantees good skin condition (glycerin or Aloe Vera for example), to compensate for the drying effects of the other components of the formula so as not to damage the skin during hand disinfection.

an

antiseptic

(hydrogen peroxide or 0.5% chlorhexidine) which reinforces this biocidal action.
Hydroalcoholic gel should not replace hand washing
It should be remembered that "classic" hand washing, with soap and water , is recommended when a drinking water point is available. Careful hand washing with soapy water eliminates the vast majority of microorganisms , accentuating the slippery properties of our own skin, where the hydroalcoholic gel kills pathogens but leaves them on the skin.
The excessive use of hydroalcoholic solutions could in particular promote the emergence and proliferation of resistant bacterial strains, which is not the case with soapy water. In the absence of an available water point, the use of a hydroalcoholic solution is required, particularly in collective environments (public transport, public places, etc.).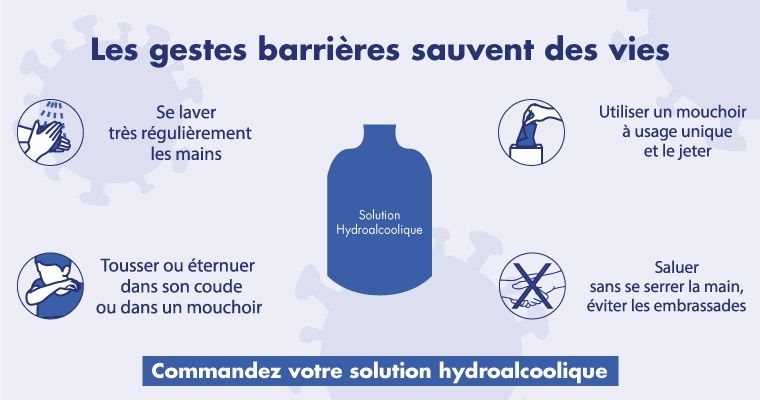 Hand washing or disinfection is necessary several times a day in the event of an epidemic.
Preferably buy your hydroalcoholic gels in pharmacies to ensure the required guarantees and the desired action.

Ensure the effectiveness of these hydroalcoholic products by the presence of certification by standards EN14476 on the bottle.

Favor small formats; easier to transport
Emmanuel.