How to naturally fight against hair loss?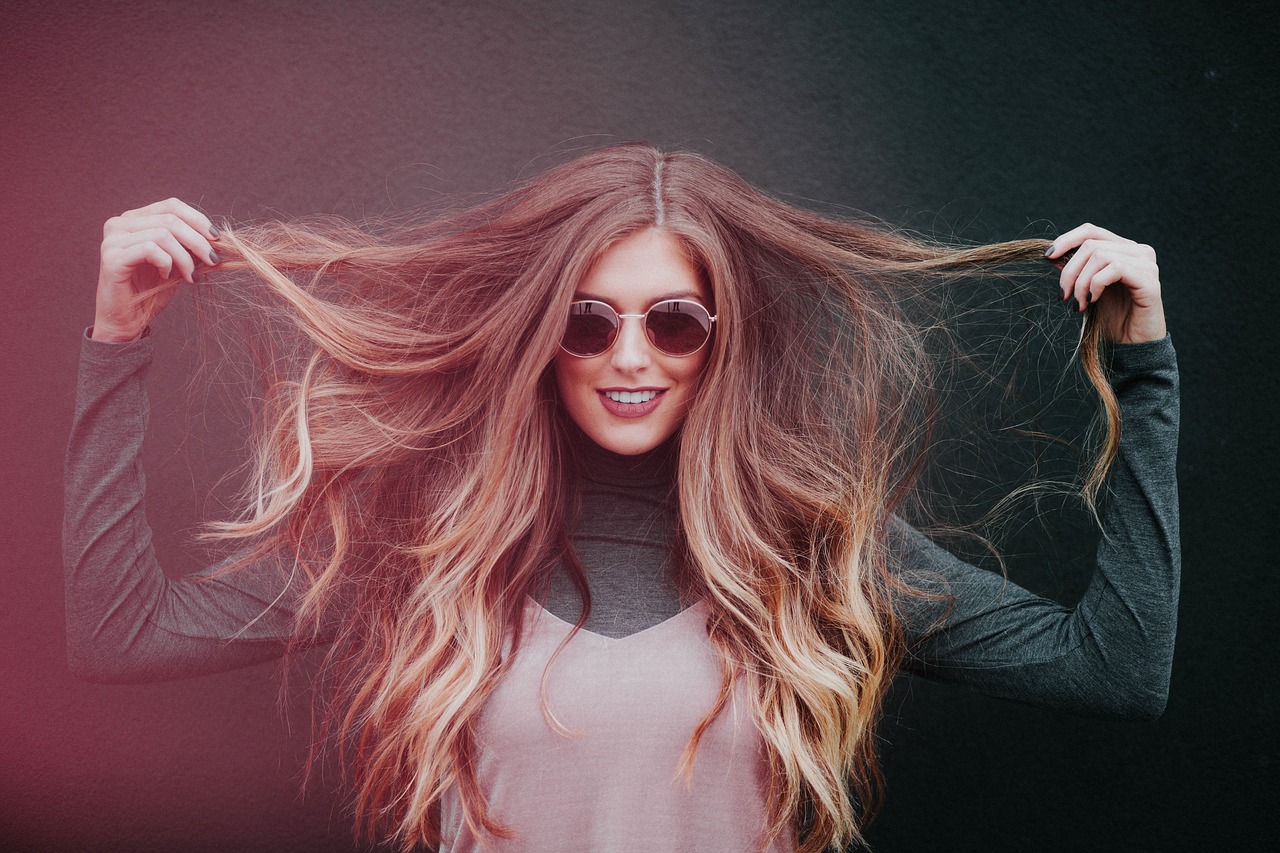 Hair loss is a normal phenomenon , especially when the seasons change. However, a sparse scalp and unregulated hair loss are often due to an imbalance in nutrient intake. To be beautiful and strong, hair needs nourishment from the inside out , especially when you find that you are losing more than normal, brittle and dull.
Limit hair loss by knowing their needs
The hair grows from the follicle. This is however housed at the junction of the deep dermis and the hypodermis and takes the name of bulb. Hair typically grows 0.6 to 1.3 cm per month. Provided that they are not forked and are in good health.
The blood supply is notably ensured by a small vessel which penetrates inside the hair shaft. It provides the hair with all the vital elements it needs for good health, such as amino acids, mineral salts and vitamins.
Hair is 95% composed of keratin , a fibrous and helical protein (in the shape of a helix), entering into the composition of the skin and all integuments (hair, nails, etc.). It gives it elasticity, resistance and shine. Keratin is in fact synthesized from sulfur-containing amino acids, cystine, methionine , under the action of zinc , and group B vitamins. It is insoluble in water, thus ensuring impermeability and protection to the hair . Keratin is particularly rich in cysteine ​​(a variety of sulfur-containing amino acid) which forms bonds between molecules, thus conferring its rigidity and resistance to the whole.
18 amino acids are also used in the composition of the hair, such as proline , threonine , leucine or arginine .
What is hair loss due to?
Under the influence of various factors , a deficiency quickly arrived leading to a devitalization of the integuments (hair and nails) :
The change of season
Poor diet
Deficiency
Emotional shock
Hormonal imbalance
What natural care should you adopt to prevent hair loss?
To strengthen the hair and look beautiful and healthy hair, we highly recommend the ' regular use of essential oils and vegetable oils for your care. They have the ability to deeply nourish your hair, strengthen them, promote their growth by activating micro circulation and nevertheless fight against hair loss.
Vegetable oils:
Moreover, in addition to their nourishing property, certain oils have the ability to strengthen, sheath and rehydrate the hair, but also to promote their growth.
It is a must, it excels at strengthening and accelerating the growth of eyelashes, eyebrows and hair that becomes stronger, thicker and shinier. It also strengthens and hardens the nails.
It is the only oil capable of penetrating the hair fiber to deeply nourish the hair . Specially recommended for dry, damaged and brittle hair.
It is a capillary fortifier, it nourishes dry and brittle hair and promotes their growth.
Essential oils:
To strengthen their actions and provide complete care to your hair, we recommend in particular combining essential oils. Extremely concentrated in fortifying and stimulating active ingredients, the synergy of the two will make exceptional care for your hair.
It stimulates the hair follicles to fight against hair loss and activate growth. Suitable for oily hair prone to dandruff, it will in particular cleanse and soothe the scalp.
It will regulate the secretion of sebum, it prevents the installation of cells responsible for irritations of the scalp and which lead to hair loss.
Regulating, purifying and stimulating sebo , thus recommended for dry hair.
For a tailor-made treatment, choose a vegetable oil and an essential oil adapted to your case, mix 5 drops of essential oil with vegetable oil , massage your scalp to promote micro circulation and the penetration of active ingredients , leave apply for 1 hour then shampoo (2 shampoos may be necessary to remove the mixture). You can also apply it on the lengths for a nourishing and sheathing treatment . We also recommend doing this routine once a week for a month and then spacing out the applications so as not to saturate the hair.
What to do in the event of significant hair loss?
To stop hair loss and strengthen the hair fiber, the right reflex is therefore to take a course of food supplements at each change of season. They will come to overcome the deficiencies and fight against hair loss.
Indeed, at each change of season, it is normal to notice a greater loss of hair. In spring and summer, the sun's rays consequently increase the secretion of hormones that regulate hair growth and cause a reaction comparable to that of plants: growth acceleration during the hot months and more abundant fall at the start of the school year, for hair at the end of its life cycle.
However, when this fall does not decrease over the weeks and you lose more than 100 hairs per day, it is best to have a blood test to make sure that there is no deficiency and no hormonal imbalance.
If there is no apparent problem, a course of food supplements can help you fight against hair loss and strengthen and accelerate growth.
Which dietary supplement to choose to prevent hair loss?
There are a multitude of food supplements that abound on the shelves of pharmacies and supermarkets. It is then sometimes difficult to choose.
To help you, we have selected the food supplement Effluvium from NHCO laboratories for you .
What we like about Effluvium :
Concentrates 21 nutrients intervening at different levels and promoting hair growth and vitality
Enriched with Arginine , it stimulates the hair bulb and promotes hair growth
Contains Iron and B vitamins which contribute to keratin metabolism
Offers an innovative CMS-Keratin and L-Cysteine ​​2ATM complex that contributes to hair density
Provides copper which protects cells from oxidative stress to promote shine and healthy hair