Take care of your hair naturally with vegetable oils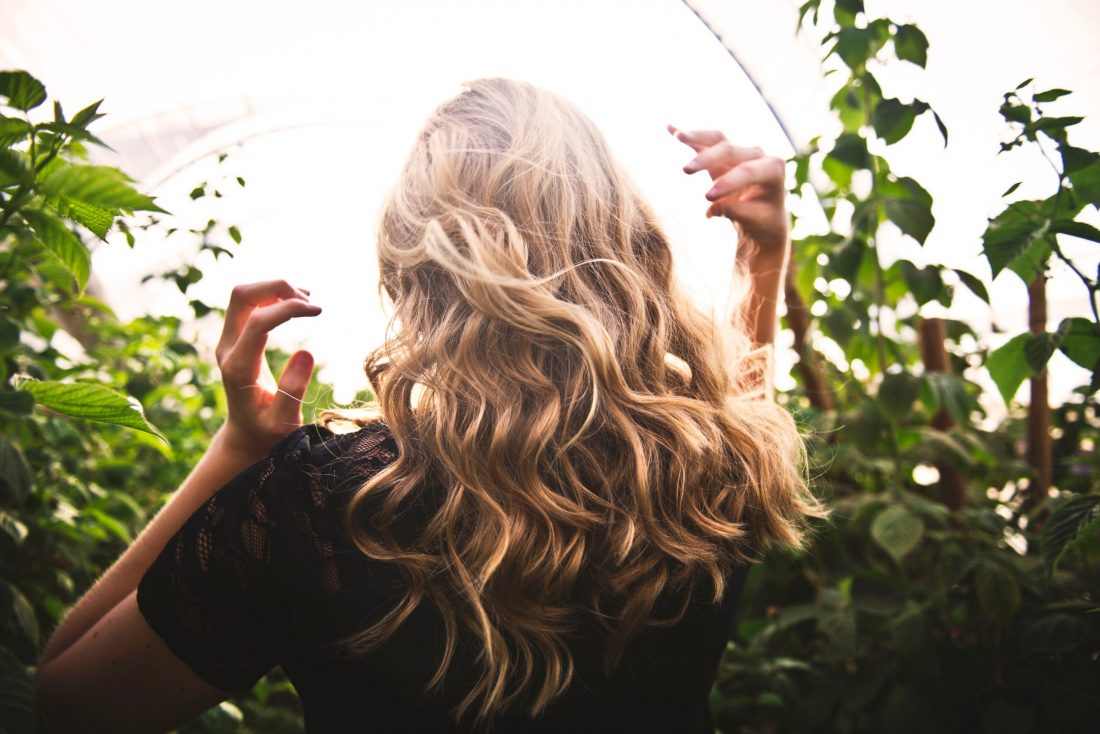 Dry, curly or frizzy hair? Brittle? Damaged by the colors or the sun? Or worse yet, all of this at the same time? Bathing in vegetable oils is an essential treatment for nourishing and revitalizing the hair.
Vegetable oils have many benefits. Get to know them and simply carry out a tailor-made treatment, adapted to the nature and the needs of your hair.
Treat your hair with vegetable oils
It is recommended as a first step to apply a bath with organic vegetable oilsto treat your dry and damaged hair. This treatment consists in particular in applying a vegetable oil to the hair, or a mixture of several oils, and leaving it to act before shampooing. Also note that you can use vegetable butters such as organic shea butter, or mango butter. This allows to deeply nourish the hair, even very dry and damaged, to make them shine, to avoid the appearance of split ends and also to stimulate their growth.
To carry out your bath with vegetable oils, it suffices to coat your hair with a vegetable oil, some are more suitable than others, and to let act as long as possible. It all depends on the condition of your hair. Very damaged? It is advisable to carry out a vegetable oil bath twice a week. Then just space out the applications, once a week, once every 15 days or even just once a month, or when you feel the need. It is very important to adapt your treatments and their frequencies in relation to the needs of your hair and especially your hair type.
A vegetable oil for each type of hair
Dry hair care :
Dry hair is hair that indeed lacks water and sebum. This, whose role is to moisturize the scalp, does not fulfill (or to a lesser extent) its normal function, which gives rise to more or less dull and brittle hair, with a loss of elasticity and more or less split ends. It is the type of hair that requires the most nourishing baths based on vegetable oils.
For dry hair (or hair with a tendency to dry), they make the hair very soft while nourishing it.
This oil is recommended for dry and brittle hair, it is a nourishing oil that repairs hair damaged by seawater, swimming pool or chemical coloring.
With a creamy and thick texture, wheat germ oil is used on dry and damaged hair, it revitalizes the hair, nourishes it and repairs it from root to tip. But unlike coconut oil, it has a fairly strong odor, which can be remedied by mixing it with another vegetable oil.
These oils, which are very rich in fatty acids and vitamins, provide lipids to the driest hair to nourish them in depth, while offering them a soft and velvety feel.
Greasy hair care :
Oily hair is hair affected by excessive production of sebum in the scalp, resulting in the appearance of heavy hair. In reality, we are talking more about an oily scalp, because the hair itself is never affected by an excess of sebum.
Mixed hair is characterized by an oily scalp and dry lengths and ends.
For oily scalps, organic jojoba vegetable oils and organic hazelnut vegetable oil will regulate excess sebum. These sebum-regulating oils will rebalance the scalp and hydrate it without weighing down the hair.
Normal hair care :
Normal hair is the type of hair that can receive the greatest number of vegetable oils because it is not subject to excess sebum, nor to dryness:
Widely used by Moroccan women, argan oil perfectly moisturizes the scalp and provides it with all the elements necessary for healthy hair.
Normal hair can also receive the benefits of olive oil, which nourishes, hydrates, repairs and softens the hair for soft, shiny hair.
Fine hair care :
Fine hair subject to frequent hair loss, especially at each change of season, has just as much the right to treat itself. While some vegetable oils weigh down the hair and should be avoided on fine hair, some oils, on the contrary, help promote hair regrowth without reducing their volume.
To decrease hair loss, it is therefore better to use coconut oil for dry hair to promote hair growth.
For oily hair prone to falls, castor oil is preferred. Through a scalp massage, this very effective oil will stimulate the hair bulb and in the long term, grow hair in bald areas. Castor oil is used to grow and thicken the mane of horses. Castor oil is also very suitable for fine, brittle hair, which needs strengthening. She will give them body, mass, whatever they are looking for. Hair lacking in volume will also gain mass with cade oil.
Finally, olive oil also slows down hair loss and limits hair thinning. However, it has the drawback of being difficult to rinse.
To fully enjoy the benefits of your vegetable oil bath treatment, it is important to store your oil in a dry place, away from light and heat. You can also keep it in the refrigerator. In this case, if the mixture solidifies, it suffices to run it for a few moments under a stream of hot water for it to regain its fluidity. Finally, pay attention to the smell of your product. If you smell rancid, do not use it.
Arnaud. C. (Docteur en Pharmacie)