Which sun protectors should I choose for my hair?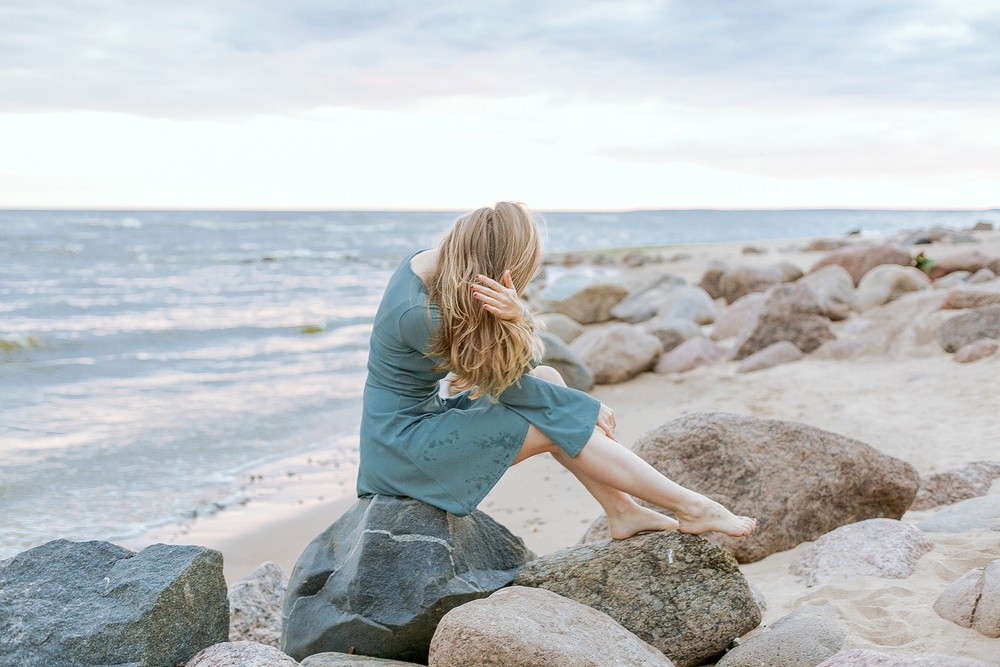 As soon as the sun comes out, we are invited to take advantage of all its sparkles. And yet a lot of exposure to the sun can be harmful on the capillary side. Between bulk UV rays, chlorine, salt water and sand, hair dries out greatly. Among other things, these seasonal conditions cause damage to the scalp. All these factors lead to a deficit in the secretion of sebum in the scalp, manifested by capillary dryness. Result at the start of the school year: we find dull, dry hair with brittle ends as in harsh winters. To avoid ending up with hair in straw mode, some care will be necessary. Discover all our treatments to protect and pamper your hair while enjoying your vacation.
How to protect your hair from the sun ?
Our hair is just as much a victim of UV rays as our skin. Long exposure to these attacks is a source of numerous damages. Itching, dryness … the hair fiber deteriorates. We can prevent such evil from happening by shielding it from the dire rays. To do this, we have the usual hats, headwear and sunshades / umbrellas. But what a waste not to take full advantage of the return of good weather. Fortunately, protective hair care is here to save us. In cream, spray or pill, these heroes of the summer guarantee us perfect hair until the start of the school year!
How to choose your sunscreen ?
Just like facials, hair products should be tailored to our needs. Thus, it is necessary to properly determine your hair type. Dry or oily hair, irritated scalp or an abundant sebum secretion, the hair fiber must receive its personalized treatment.
There are several kinds of sunscreen to take care of our hair. Leave-in masks, oils, sprays … many treatments are available on the market to protect our hair from the sun. The assets contained in these products are a criterion to be taken into account when purchasing. Mostly moisturizing, nourishing, protective or antioxidant, the choice is up to us as to the effects we want to benefit from.
For internal action, food supplements can also be at the service of our beautiful hair. With a little cure as summer approaches, we can enjoy fortified, flawless hair for the holidays.
The ideal sun protectors for this summer
Our skin is not alone in being able to benefit from protective spray treatments. The Rene Furterer brand offers its KPF 90 SOLAIRE sun ritual protective summer fluidto protect our hair from the summer sun. Its spray format with a capacity of 100ml guarantees our hair a shield for the duration of the summer. Rene Furterer's KPF 90 SUN is formulated to provide flawless protection by covering the hair without weighing it down. To benefit from this total capillary screen, just spray it directly over the entire length of the hair. It can be applied to damp or dry hair. In the case of longer exposures to the sun, we can repeat the application if necessary.
Its lightweight formulation is suitable for all hair types to prevent dehydration. In addition to this sun spray, the Rene Furterer brand presents a whole range of complementary hair care products for resplendent hair in all seasons.
The Klorane brand also has a range of solar hair care products. More exactly, the oils are in the spotlight in this Ylang-ylang wax spray. This organic product is designed to set up a protective water-resistant veil. With its organic and silicone-free formulation, it is suitable for all hair types. This delicately scented sun care abounds in UVA and UVB filters to block aggressions.
Its main active ingredient, Ylang-ylang wax, is rich in nutrients to provide a treatment that is as restorative as it is protective. A few passes of the spray over the entire hair is sufficient for optimal protection. Klorane has to its credit several complete lines of products to take care of our hair during the summer. Nutritious shampoo based on monoi or aquatic mint balm, a whole hair care routine can be composed..