How to choose your after sun shower gel?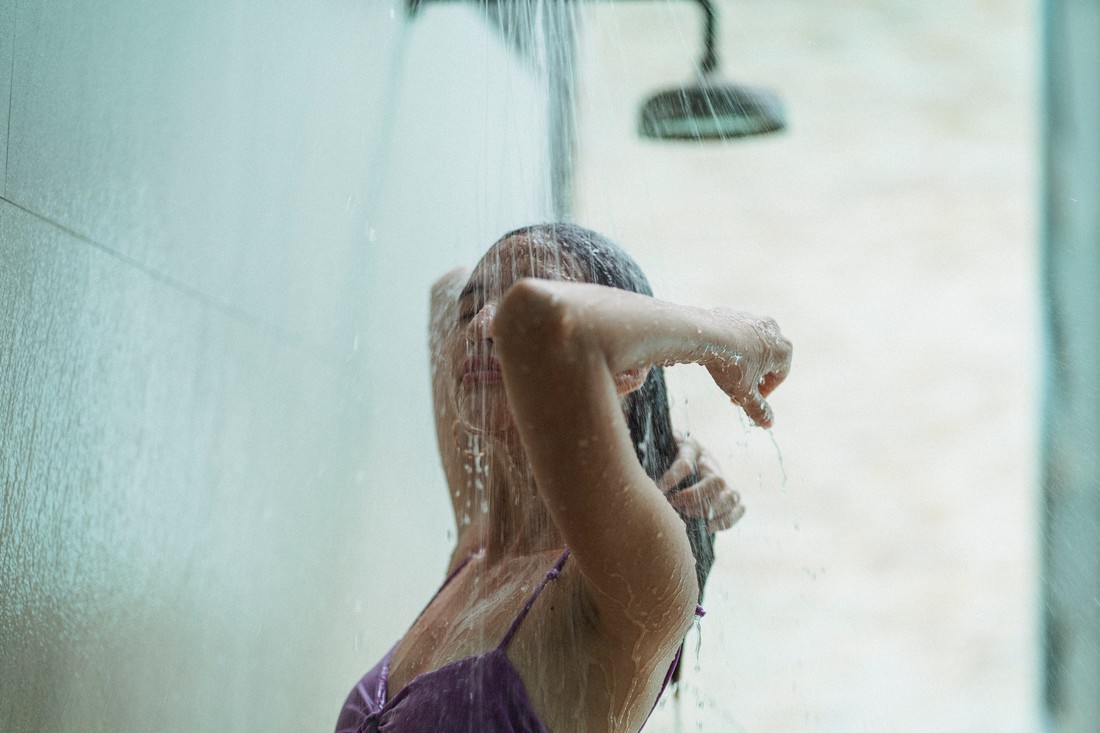 Relaxing and tanning in the sun , we were looking forward to the coming of summer . Apart from this feeling of wellbeing unspeakable it provides, the sun also helps us work our hale and stock up on vitamin D . However, the more the star of the day shows us its pretty face, the more our skin is exposed to the risks it generates. It is essential that we take care of our beautiful skin! To do this, we must adopt a few simple gestures in terms of preservation. More responsible sunbathing , applying sunscreenor the limitation of outings during the zenith … Likewise, we absolutely must adopt a soothing, moisturizing and above all restorative beauty routine including an after-sun shower gel . This gesture will help limit the damage caused by the sun.
A perfect after-sun beauty routine begins in the shower
After a day spent in the sun, a good shower is in order. Some prefer it cold, to stop " cooking " and this is exactly the way to go. Even more, if you feel a burning sensation . The cold water will decrease the excessive blood flow to the skin. This will help reduce inflammation and redness .
The ideal , in normal times, remains the option of a lukewarm shower. And this, in order to gradually decrease your body temperature: not too hot, not too cold. Thus, your pores will open better and the toxins in your sweat will be easily evacuated. In addition, your after-sun cream will hold better on your skin.
Much more than refreshing and ridding your skin of residues (salt, sand, algae, chlorine, etc.), the shower allows you to start your moisturizing and repairing routine after the sun . Whether you want to choose from the large number of after-sun shower gels on the market or just want to be more interested in their benefits , these nuggets are likely to interest you.
Nuxe Sun After-Sun Shower Shampoo
Find that NUXE fragrance you love so much with Nuxe Sun After-Sun Shower Shampoo . With a gel texture as thick as honey, its 2 in 1 treatment formula gently cleanses without drying out the skin and hair, while providing comfort and hydration . This product soothes feelings of discomfort on the scalp and envelops the epidermis in a veil of softness. The water hyacinth extract contributes to the hydration of hair and skin. While the Pua flower extract soothes the tightness caused by the sun. A little extra? Hisshampoo-shower format which is very appreciable during the holidays!
Shower gel Soleil des Vignes de Caudalie
If you have sensitive and delicate skin , the Soleil des Vignes de Caudalie Shower Gel is for you. Its component consists of nutrients favorable to good skin health: vitamins, minerals and amino acids. With a fragrance of orange blossom extract and mandarin essence , this shower gel is a real olfactory pyramid . As with all the brand's gels, it is formulated without soap and contains no parabens, phenoxyethanol, phthalates, or artificial colors. Its washing base is of plant origin to respect the physiological pH of the skin. Enriched with Aloe vera , it is a formulation of 95% of natural origin . A clean product as we like it!
Nourishing shower gel Sun Ritual by René Furterer
Coming from the range " Solar ", René Furterer presents a developed ritual for optimal protection and repair against attacks from the sun, salt and chlorine. The Rituel Solaire nutritious shower gel is recommended in case of frequent exposure to the sun . Its composition , in perfect affinity with the hair fiber , is rich in proteins and lipids . A property that compensates for the drying effects of summer aggressions . Its gourmet and sunny scent prolongs this moment of well-being . To you the soft , sublimated skinand fragrant as well as soft , shiny and disentangled hair . This shower gel from the house of René Furterer can be emulsified with sea water.
Warmed by the sun, battered by the wind, sand and chlorine, our skin needs a good dose of kindness . Fortunately, today there are brands that are increasingly effective and committed in the name of environmental protection . They offer products with exemplary compositions as well as a wide choice!