Dandelion, exceptional health food with diuretic power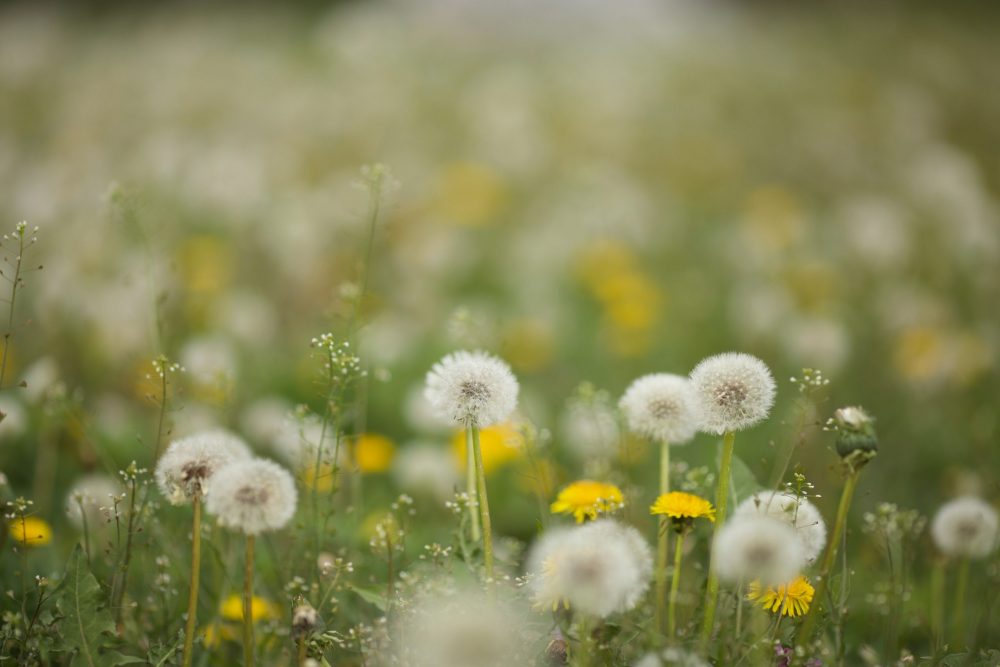 The dandelion is a very common plant, impossible to ignore and concealing many treasures. Puzzle botanists, there are no less than 60 groups of species and more than 1200 species in total (for Europe alone). The dandelion spreads widely in most temperate zones of the northern hemisphere (Europe, North America, North Africa, China, India, Iran, etc.), which is its original chosen area.
A little history
While a lot of variation is seen in the wild dandelion, under the influence of cultivation it is much more disciplined. This is what Georges Gibault (1856-1941) pointed out at the beginning of the last century: "The varieties of dandelion allowed in gardens are completely fixed, which is remarkable for a plant that has been under cultivation for so little time. ".
If we tend to accept as true that the dandelion is a food as well as a medicine only since the 15th century, it appears very clearly that from the Renaissance, it is mainly doctors and botanists who advance it the therapeutic virtues , as, for example, the doctor of King Francis I , Jean Ruel (1476-1537), warning, shortly before his death, of the purifying qualities of this plant. Then Tabernaemontanus who saw in him a vulnerary like no other, Matthiole who intended him for jaundice, Jérôme Bock the first to point out its diuretic virtues, followed by Matthias de l'Obel, which gave it the name herba urinaria .
What are the main pharmacological properties of dandelion roots?
Secretion/excretion function stimulation activity:
At the hepatic biliary level:
With a cholagogue effect as well as mild choleretic activity ; dandelion is used for a long time to stimulate the secretion of bile.
Along with diuretic action , dandelion leaf extracts have diuretic effects as powerful as furosemide . The diuretic effect has in fact accounted for 100% of the weight loss demonstrated in humans. It would be linked to the high potassium and inulin content of the plant.
Digestive properties:
Detoxifying: This action of dandelion is exerted in particular at the level of phase 2, with a very significant enzymatic induction of UDP-glucoronosyl transferase (+ 244% compared to the control group). At the level of phase 1, a significant decrease is observed at the level of the activity of CYP1A2 and CYP2E, whereas no action on CYP2D and CYP3A was observed.
Hepatoprotective: This action has been shown for polysaccharide fractions of dandelion in a subject poisoned by carbon tetrachloride.
Eupeptic action, bitter tonic and appetite stimulant due to its sesquiterpene lactones:
Historically, bitter-tasting plants are considered to stimulate digestion and appetite by increasing digestive secretions, particularly pancreatic (stimulation of the wave by bitterness).
Light laxative action due to inulin and its richness in potassium:
The inulin contained in the dandelion indeed exerts a prebiotic effect , of the bifidogenic type, which has been confirmed by the study of the plant. In a series of 24 adults suffering from chronic colitis, a preparation containing dandelion improved constipation, diarrhea and intestinal discomfort in 96% of patients.
Metabolic properties:
Antioxidants and hypolipidemics:
In vivo , treatment with dandelion root and leaf positively altered plasma antioxidant enzyme activities and lipid profiles in subjects with hypercholesterolemia, demonstrating potential lipid-lowering and antioxidant effects, resulting in possible protection against atherosclerosis related to oxidative stress. This antioxidant action is confirmed by other studies.
Antidiabetics and anticoagulants:
Dandelion 's antidiabetic properties are attributed to chicoric acid, taraxastenol (TS), chlorogenic acid, and sesquiterpene lactones, but require further investigation.
Anti-inflammatory properties:
In vitro , alcoholic and aqueous extracts of dandelion suppress the production of nitric oxide (NO = nitric oxide) and the expression of inducible NO synthase (iNOS) and cyclooxygenase-2 (COX-2). Ex vivo and in vivo , they lower NO and lymphocyte levels, and exert anti-angiogenic and antioxidant activity in relation to the taraxasterol contained in the plant.
Immunostimulating and hematological properties:
In vitro , dandelion extracts, including taraxinic acid β-D-glucoside obtained with ethyl acetate extraction, promote neutrophil migration, splenic lymphocyte proliferation, and phagocytosis.
In vivo , dandelion extract is anti- anaemic , an action that involves increasing the number of red blood cells and the hemoglobin level.
Other properties:
Antitumor

Anti-infectives

Antidepressants and neuropsychics
Are there any precautions for Dandelion?
Contraindications:
Contraindicated in case of obstruction of the bile ducts, cholangitis, liver disease, symptomatic gallstones (outside close medical supervision), active peptic ulcer, and all other biliary diseases.

Given the lack of sufficient data to exclude any risk associated with the use of this plant, the EMA specifies that its use is not recommended in pregnant or breastfeeding women. It extends this recommendation to children under 12 years of age.
Precautions for use:
To ensure an increase in the amount of urine, adequate fluid intake is necessary during treatment.

Ensure medical follow-up in the event of symptomatic ureteral and biliary stones.

Do not use dandelion, a diuretic plant, during an attack of renal colic. The plant can be used immediately after the crisis.

Apart from medical supervision, the use of dandelion should be avoided in case of renal failure and / or heart failure and / or diabetes; because of the theoretical possible risks of hyperkalaemia.

As part of self-medication with the plant, if symptoms persist for more than 2 weeks while using the plant, a doctor or qualified healthcare professional should be consulted. Similarly, the occurrence of edema, fever, dysuria, spasms or blood in the urine requires medical consultation.

Consider potassium content in moderate to severe renal impairment.
Drugs interactions :
The diuretic effects of dandelion could be added to those of other plants or diuretic drugs.
How to take Dandelion and at what dosage?
Dry form:
Liquid form:
Medical bibliographic sources and clinical trials
 :
Clementine. M.
Writer of scientific articles
Naturopath – Aromatherapist / Herbalist – Phytotherapist
Consultant in clinical phyto-aromatherapy and Ethnomedecine