10 natural tips to manage stress during exams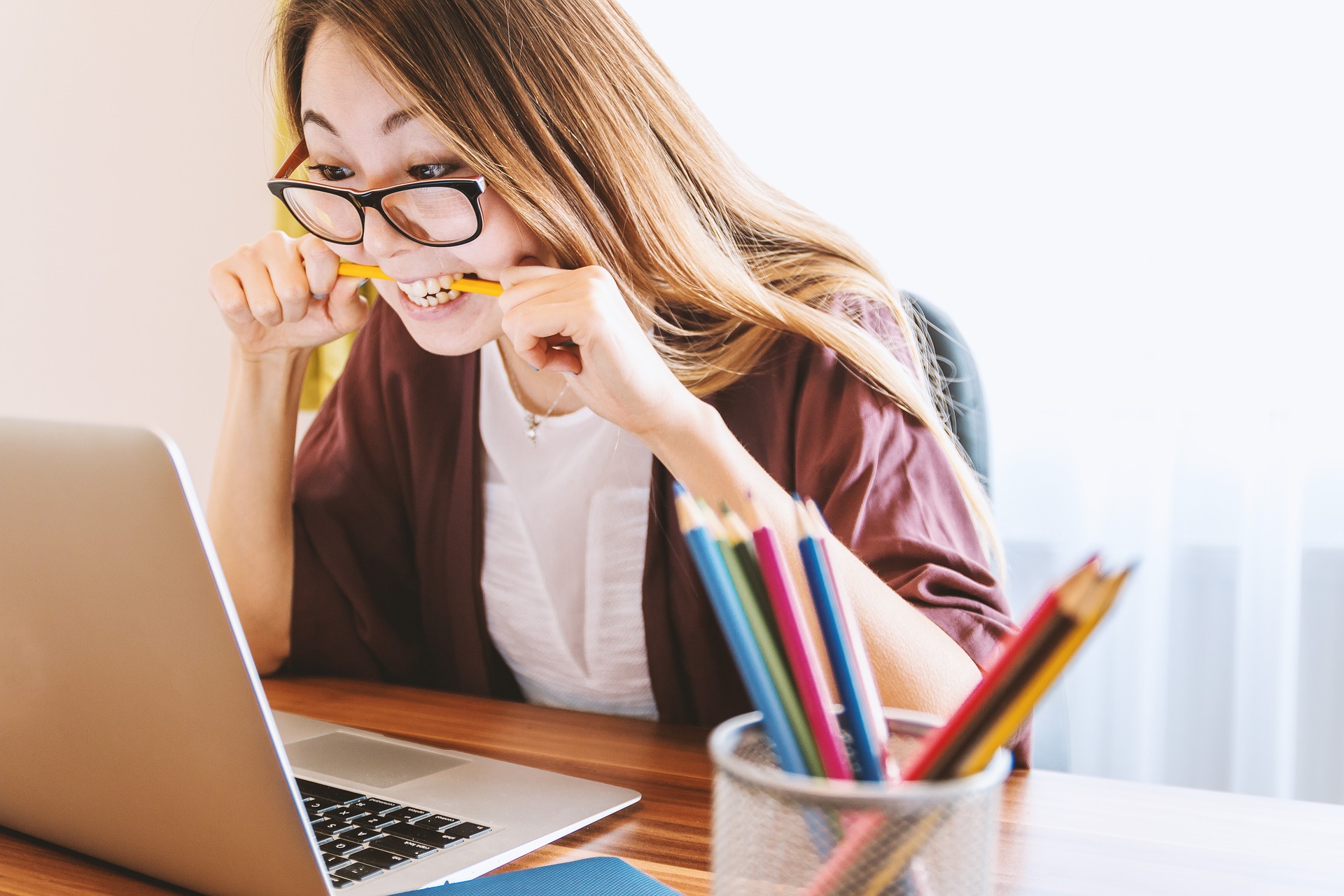 The end of the school year is approaching, and with it its share of deadlines and tests of all kinds: Baccalaureate, college certificate, final validation exam, thesis defense, there is something for all ages! More or less well experienced depending on the individual, these ordeals are often synonymous with stress, even anxietyor anguish.
Better understand your exams using natural methods, it's possible!
The 10 natural tips to face your hardships with confidence
Tip # 1: Breathe to soothe stress!
The presence of oxygen:
Good oxygenation is necessary for the mechanism of energy production by our body and for the oxygenation of our cells. We breathe automatically, but we often breathe poorly. The practice of conscious deep breaths (ventral) 5 minutes morning and evening is a way to increase our respiratory volume and free our diaphragm, which is often "blocked" in times of stress.
Physical exercise :
Sport is indeed a good way to relieve tension during examination and to breathe. No need to go into competitions, now is not the time, half an hour of brisk walking is enough.
Tip # 2: eat good things to prepare for exams !
When preparing for an exam, it is in our best interest not to overexert our body by exhausting it with long and tedious digestions.
Promote a light and revitalizing diet :
Consume fresh vegetables and fruits, raw vegetables, oleaginous fruits (especially almonds!), Sprouted seeds, algae, brewer's yeast, light semi-complete or whole grains, quality fish, light white meat, poultry.
Limit heavy meals in the evening, opt for a good full breakfast !
Drink quality water that is low in mineral content :
Indeed, water containing less than 120 mg / L of dry residue will help you support your body's elimination efforts.
Avoid fried foods and grilled meats :
Even if the summer temperatures during this period make us want to get together around a good grill, favor cooking with gentle steam, wok, or stew to preserve the nutrients of your food before giving yourself some celebrations around the fire … after the exams;)
Remember to provide your body with quality fatty acids :
Indeed, he really needs it! Wheat germ, walnut and sesame oils are particularly suitable, in association with those of olive, safflower, rapeseed … Vary the flavors and consume 2 to 3 tablespoons of these oils. Choose organic quality, 1st cold pressing and of course, do not cook them (except olive oil).
Tip 3: Sleep to better pass your exams !
It is imperative to get enough and qualitatively sleep. Spending sleepless nights studying is by far not the best way to manage your stress. Be sure to listen to your needs and limitations.
For those too stressed to fall asleep, think of essential oils (2 drops of real lavender or tangerine will be very effective applied to the inside of the wrist), lukewarm and relaxing baths (here too, essential oils have their place) , belly breathing or homeopathy (5 granules of Gelsemium 15CH before the evening meal and at bedtime to renew when you wake up. Or in case of overwork and difficulty falling asleep with overwork: Nux vomica 15CH at the same dosage).
A short nap can also help you recover, and will be one of your best allies during the exam period.
Tip # 4: Free your emotions to manage your stress !
By adopting a diet that is low and nutritious, and by supporting the body's elimination processes :
Promote your intestinal transit by eating foods rich in fiber, drinking in quantity and movement

Relieve your liver with a hypotoxic diet. Think of sulfur vegetables (garlic, onions, shallots, crucifers, black radish …)

Make the work of your kidneys easier by drinking plenty of quality water.
If you feel too overloaded, opt for a detoxifying synergy (Arkofluide detoxifying hepatic, or ArkoFluide Detox Triple Action Program).
Tip # 5: Support your adrenals to release stress :
In charge of managing stressful situations, the adrenals play a major role in hormonal regulation (adrenaline, noradrenaline, cortisol) and they are strongly impacted during periods of tension and anxiety.
Acerola, blackcurrant bud (Ribes Nigrum) or eveneleutherococcus effectively support the energy of the adrenals.
2 to 3 drops of black spruce (Picea Mariana) essential oil applied topically diluted in a tablespoon of vegetable oil will also relieve these glands.
Tip 6: Fill up on vitamins and minerals to be more effective in exams :
Food is the primary source of vitamins and minerals. It is sometimes necessary to give an extra boost by turning to supplements: synergistic vitamin complex, spirulina, Quinton's Plasma are relevant choices to help you with your revisions.
Also think about the complexes rich in antioxidants based on ginkgo-biloba, ginseng, turmeric …
Tip # 7: Use anti-stress essential oils :
Essential oils have their place in your preparation for exams, whether to stimulate you or on the contrary to soothe you.
Esters have a relaxing effect. Use them to keep calm, ease your downtime, and allay your worries.
Opt for essential oils rich in monoterpenols or monoterpenes to give yourself a boost.
Scots pine (Pinus Sylvestris) or cypress (Cupressus Sempervirens) are powerful general stimulants, peppermint (Mentha piperita) will pull you out of your drowsiness if needed in olfaction.
Soin et Nature offers you our special examination preparation, a mixture of essential oils to be applied to the tip of the sternum. This preparation will give you vigor, optimism and confidence. !

Tip 8: Think about buds and Bach Flower to control stress :
Gemmotherapy is another valuable aid to prepare for your exams.
The blackcurrant bud (Ribes Nigrum Bg) has an action on the nervous system and on the adrenals, in addition to its draining action
The olive tree (Olea Europea JP) is useful for good brain function
The young shoots of rosemary (Rosmarinus officinalis) have an interesting antioxidant and circulatory action
The Memogem complex improves memory faculties and reduces fatigue.
Bach Flowers will accompany you gently until D-Day. Depending on whether you are overwhelmed by the fear of failure (Mimulus), whether the lack of confidence handicaps you (Larch) or whether you feel overwhelmed by events ( Elm), the 38 flower essences allow you to better manage your emotions. On the day of the exam, remember to have the Rescue complex handy to deal with a possible stress attack.
Tip # 9: Be optimistic, confident and enthusiastic about passing exams :
Thought is creative. So feed yourself on positive and empowering thoughts and projections. Imagine yourself after your exams, with a feeling of success and pride!
Use the multiple tools at your disposal: sophrology sessions, Ericksonian hypnosis, mindfulness meditation, positive visualization.
Quite simply, trust your resources!
Take pleasure in your learning, be curious and see beyond the simple test to pass!
Go out, spend time with your friends and in the great outdoors to cultivate the joy that drives all success! Treat yourself to moments of relaxation and pleasure !

Tip # 10: Let go to release stress:
Beyond all the advice mentioned, do not forget that whatever the stake and the importance that you attach to your baccalaureate, your patent or your defense, it remains an exam! Take a step back and gain height! It is not about being lax but rather accepting your limits and not overestimating the ordeal. See it as a passage, an opening towards something else, and not as an end in itself.

So good luck, it's the home stretch !
Warning: confirm your choices of food supplements, herbal medicine and aromatherapy with your health practitioner.
The use of essential oils obeys certain rules of caution, ask your specialist pharmacist for advice.
All of the advice given above is general advice. An individualized approach is recommended in order to best meet your needs according to your terrain.
Arnaud. C. (Docteur en pharmacie)