Walnut, natural fall remedy par excellence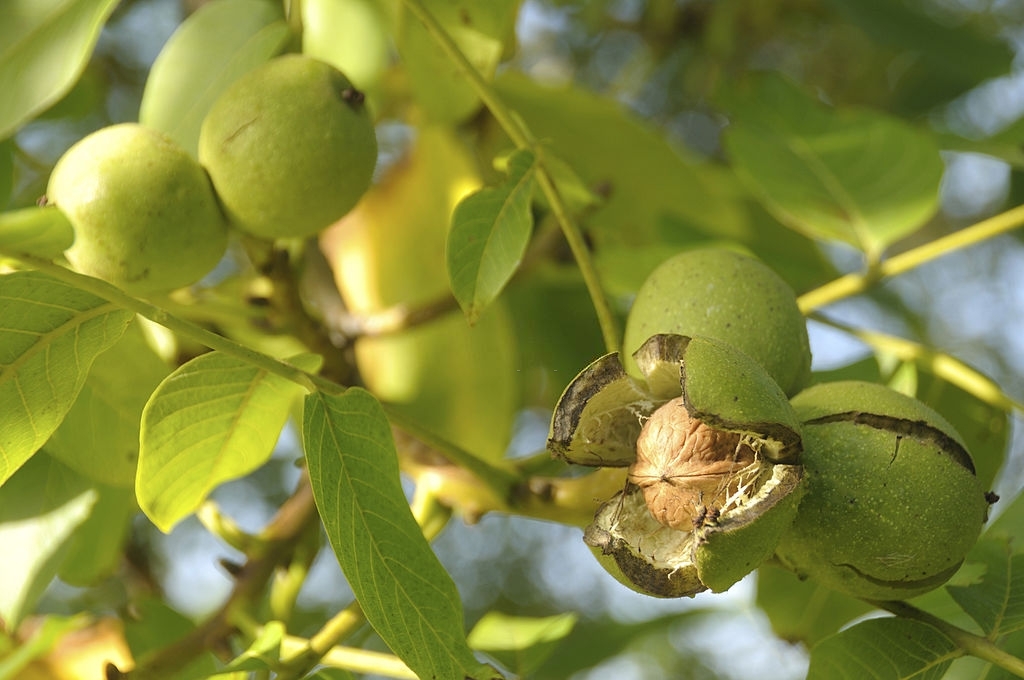 Many plant species can be used to accompany your fall cure. Among them, walnut ( Juglans Regia ), deserves special attention. Seasonality effect first of all, to be consistent with the rhythm of nature. The nuts mature between the end of September and the beginning of October and we can then eat them all winter , fresh then dry. Tasty fruit taste slightly bitter, however, the nut is rich in lipids with a high percentage of polyunsaturated fatty acids, of which 1/5 th approximately the form of an acid alpha-linolenic (Omega 3) and an optimal ratio polyunsaturated fatty acids and monounsaturated.
Walnut in all its forms
Walnuts are particularly rich in fiber, magnesium and antioxidants, including vitamin E. A very interesting cocktail that can benefit from consuming a handful of nuts every day.
Walnut oil is a real treat this season, to accompany salads and seasonal vegetables. We will take advantage of its positive impacts on the nervous system and on the digestive tract , on condition of course to choose organic quality and first cold pressing, and to carefully watch its conservation (it oxidizes very quickly!)
In herbal medicine, walnut is found in different forms ( glycerine macerate , capsules , EPS , etc.). If the husk, very astringent , is used to fight against intestinal parasites , the leaves and buds regulate blood sugar, digestive disorders, as well as skin disorders .
In gemmotherapy, the walnut bud has a particularly surprising action in the plant world since it stimulates the intestinal flora . Coupled with its purifying and astringent action, it perfectly meets the needs of the season to drain and purify while nourishing a saprophytic flora .
By repercussion and thanks to its action on the digestive system, the walnut bud macerate acts at the cutaneous level (since the intestine drifts the waste that it cannot evacuate towards the skin) and at the respiratory level (the lungs taking also the relay of an overwhelmed intestine).
All of these combine to make walnut a go-to fall remedy.
Description of walnut
Walnut is a majestic tree sensitive to cold, stagnant and humid air. It is a lonely tree; the juglone (quinone produced by the leaves and roots of the tree) prevents the germination of other species around him. We can make the analogy with the energy of autumn which we spoke about and which pushes us to a form of withdrawal and solitude favoring introspection. Likewise, how many of us are sensitive to the background of the fall air, humid and stagnant, and approach this transitional season with hindsight?
Finally, remember that the Bach advocated the use of walnut ( Walnut ) to accompany transitions and to meet a need for protection from the outside. Another parallel with the season?
Delphine L., naturopath